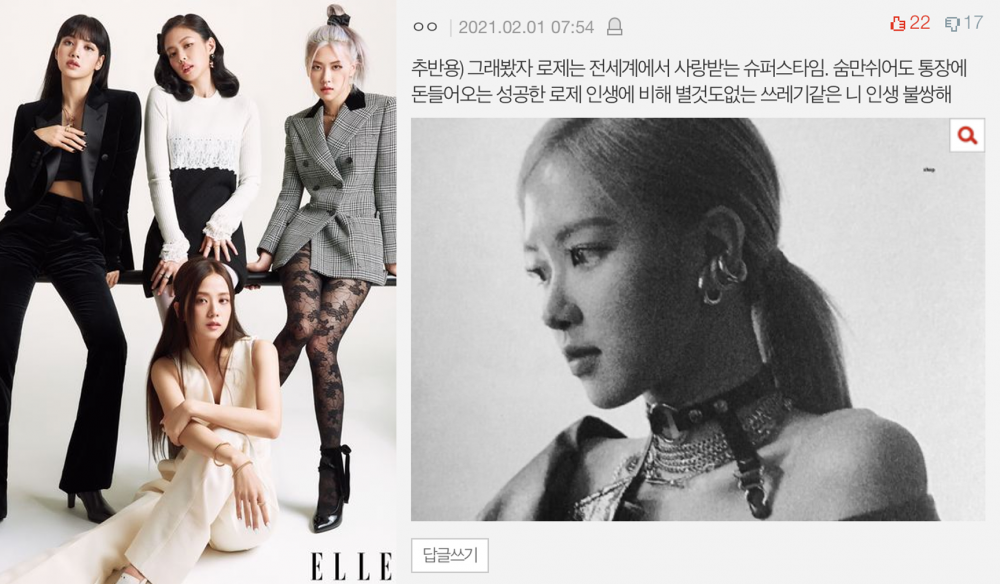 One netizen recently created a post in an online community that is gaining a lot of attention under the title "BLACKPINK fans should do this from now on..."
In the post, the netizen explained that she is sharing the response from a BLINK against an anti-fan of BLACKPINK's Rose and wanted to tell other fans to respond the same way since it was very true.
The netizen wrote, "When you see a hater, respond like this. This is a comment that a BLACKPINK fan wrote in response to Rose's hater...This is very true. BLACKPINK fans use this photo a lot...I took a capture of it."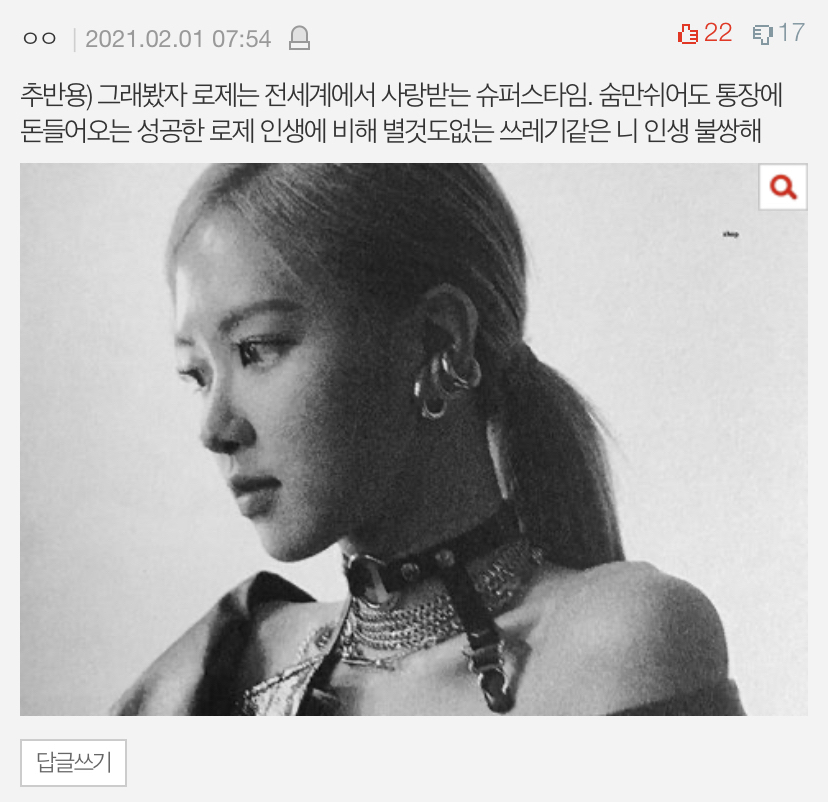 The BLINK wrote, "No matter how much you're at it, Rose is a superstar that is loved worldwide. I feel bad for your pitiful life that is trash and nothing compared to Rose, who's successful and getting money in her bank account by just breathing."
Other netizens commented, "Rose's photo in that comment is so pretty," "That BLINK is so right. Rose gets money in her bank account just by breathing," "I'm so envious of BLACKPINK, they are the top girl group since they debuted," and "These haters are just jealous too."