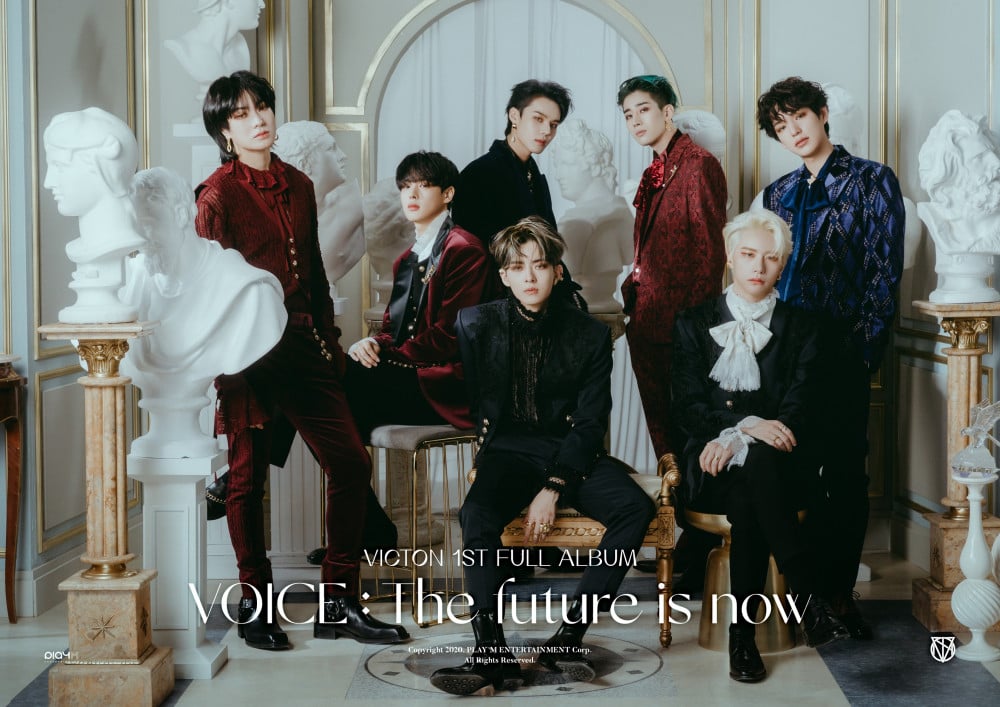 VICTON has set a new record for themselves.
The boys released their first full album 'VOICE: The Future is Now' on the 11th, and sold 71,390 copies on the first week. This is over 10,000 copies more than their previous comeback with 'Continuous', their 6th mini-album, where they sold 60k. Last year, VICTON sold over 270k copies of their albums with 'Continuous', 'Mayday', and Seungwoo's 'Fame', showing that they grew rapidly that year.
Congratulations on VICTON and their continued growth!