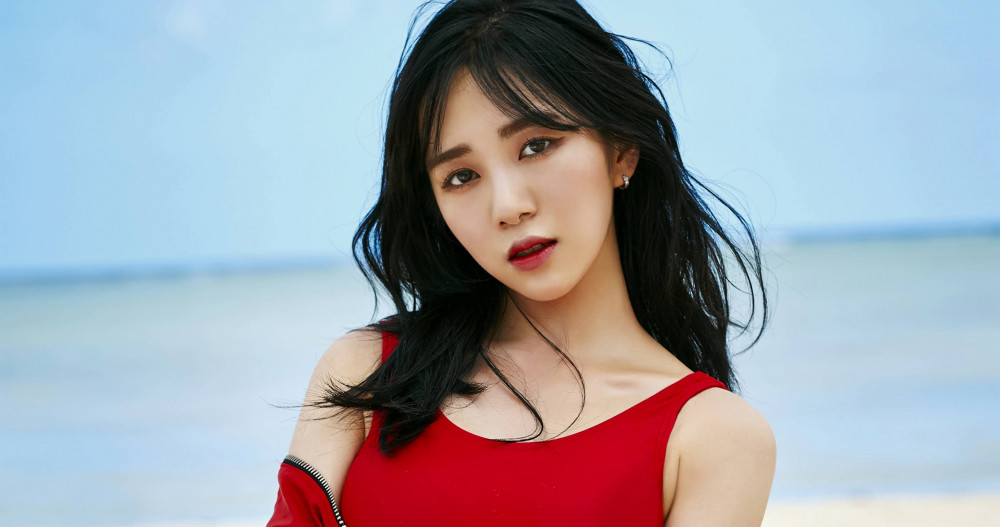 Mina posted a photo of her diagnosis.
She has been getting harassed by Jimin's fans who are claiming that she picked Jimin out without any proof. She posted a photo of a comment by someone named 'a5aforever' who has Seolhyun and Jimin as their profile photo. The comment read, "If this is your space, just both about yourself. Do you think people like AOA, Sulli, that top actress, CEO Han Sung Ho are happy that you are talking about them? You take a jab at everyone and now you're saying you're just going to do as you please because this is your space? You ruined so many people through your SNS and now you're saying you can't handle the comments? Do you know how many people have to bear with comments because of you?" In the reply comment thread, they also wrote, "She definitely did shout without any proof. Irene's victim has recorded proof after just one day but what does Mina have? What did she do for 10 years, I wonder?"
[T/W: suicide, self-harm]
As a reply, Mina wrote, "Recently, I'm getting to know good people and good work. I'm having fun and spending day by day realizing I'm getting better as I do work I like such as taking photoshoots and making cream. But for some reason in the last few days, there have been a lot of people who are talking about what happened back in July and August in the comments and through mY DMs. I don't want to think about it or even reply so I just blocked and erased them. But yesterday an article came out and I got a lot of bad comments. I wasn't mad about the article, but I got mad about the malicious comments. I understand if the bad comments were about the article. I could even erase them, because there are a lot of people who support me. But they picked out the situation that I'm the most sensitive about. The people that support 'that person' just straight-up cursed me out. People said I made her into a murderer without any proof. More and more Koreans and foreigners used a translator to call me a murderer and a crazy person with delusions and lies. I erased them while taking medicine because I was so upset and I bore with it all because it was past the point of being hurt. Isn't it time to stop talking about it? I really, really want to stop hearing about that incident and that person. The reason why I didn't include proof is because it would get loud again and there's no reason to bring it up again even if it didn't end as best as I hoped. I didn't even want to bring it back up. I figured if I did this much, I should also put it behind me. But 'that person's fan kept cursing me and kept hounding me about proof again and again and again. If they really are on her side, why do they want proof? Are they idiots? Or do you really think everything I said was delusional? If it was all a lie, I should've been reported and gone to jail. And then I saw this Korean person's comment (the one she posted in the screenshot). I guess they are at least in their 30s or 40s because they talked informally to me from the beginning and are using my name and other artists' names blatantly. I replied to them and they said we should talk through a DM... but no I don't think so. Do you think people slit their wrists for fun? She never had any reason to slit her wrist because of me. I did it and I tried so many times because of her. Also, there are other people who comment like this, and I guess I should fulfill at least 1% of their wishes. You are talented at making people angry. Also, from now on I'm going to be deleting and blocking all comments like this. Stop talking to me about this. I emphasize once again that I was a victim who had to bear with it for 10 years. I felt sorry for myself. Don't say she is getting cursed out because of me. Don't say I'm a murderer. Don't ask if I feel bad for her. I haven't wronged her but I'm getting the same amount of hate as the person who wronged me for 10 years. We'll figure it out by ourselves - why do I have to take responsibility for her? The person who has to receive something is sitting here writing another explanation. I'm a person too. Do you think I enjoy this, pretending I'm okay? No, it's really hard. So please stop."
She also posted a photo of her diagnosis from the hospital that read that she had received treatment, including through pills, from February 27th, 2016, to March 20th, 2018. The hospital wrote that she had been bullied by the group leader and had attempted suicide multiple times. She commented, "The hospital said I had started taking sleeping pills starting from when I was 20/21. It was 2015-2016 when she started becoming unbearable. I went to this hospital until March 20th, 2018, and kept trying out different hospitals but even pills don't work anymore. This is so sad."