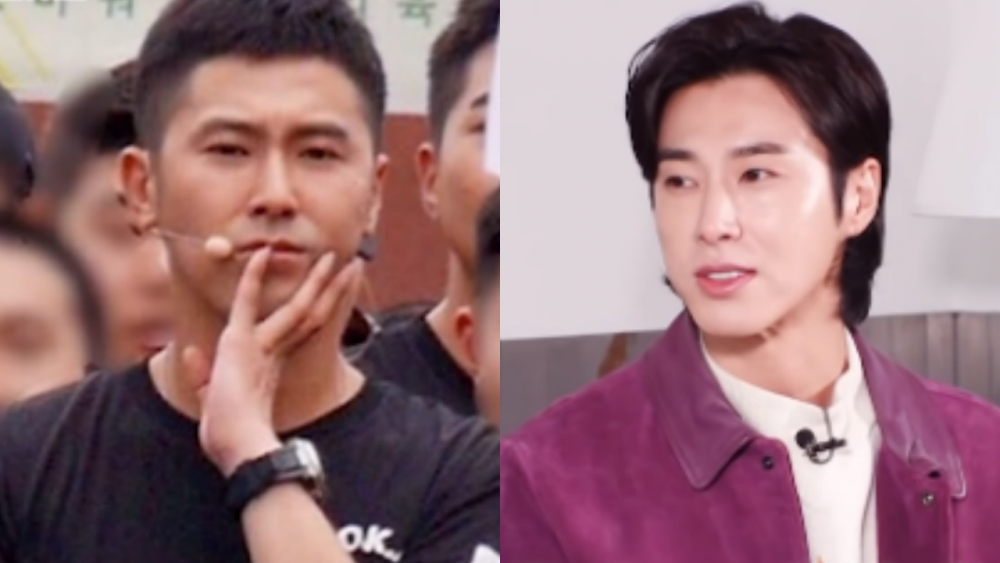 TVXQ's Yunho finally explained the story behind his intense stare when watching Red Velvet's performance during his mandatory military service.

On January 21st, Yunho appeared in the SBS YouTube channel show 'MMTG' and spoke about various stories from his debut song to the release of his solo album. He made fans laugh when he began to talk about the topic of 'U-Know Yunho on the stage' in which he revealed his honest feelings about the concept when promoting "Tri-Angle." He stated, "To be honest, I still don't understand this concept's fashion or hairstyle."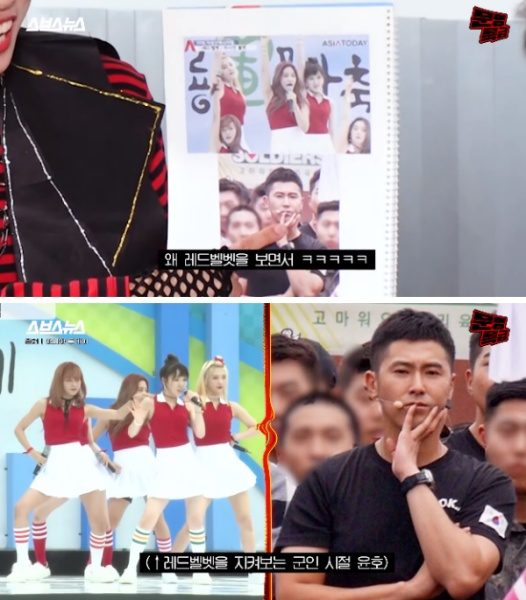 Meanwhile, Yunho shared the story about the time when he was caught intensely glaring at Red Velvet while they were performing on stage. Red Velvet members were invited to perform for the military soldiers at the base Yunho was serving at and performed TVXQ's 'Mirotic.' At that time, Yunho made headlines when he was seen watching the girl group with a rather scary facial expression.
MC Jaejae asked, "Why were you staring at the Red Velvet members like you are their choreography teacher?" to which Yunho explained, "My gaze looks intense and harsh, but the gaze was actually of yearning."
He continued to explain, "When I was watching the performance (by Red Velvet), I was thinking, 'I want to perform on stage quickly too,' and I was really thankful toward the girls for performing. I felt various emotions but was thankful to the Red Velvet members."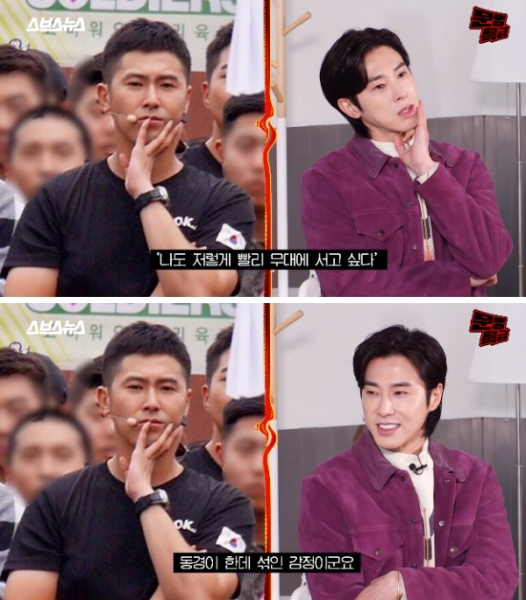 At the time Yunho's captured photo spread across the web, he caught the attention of many netizens as they left comments such as "Yunho looks like he has 200 things to say to the girls as their dance teacher," "He looks like the stage director for that performance," and "He has such an intense glare that looks like he wants to say millions of things."