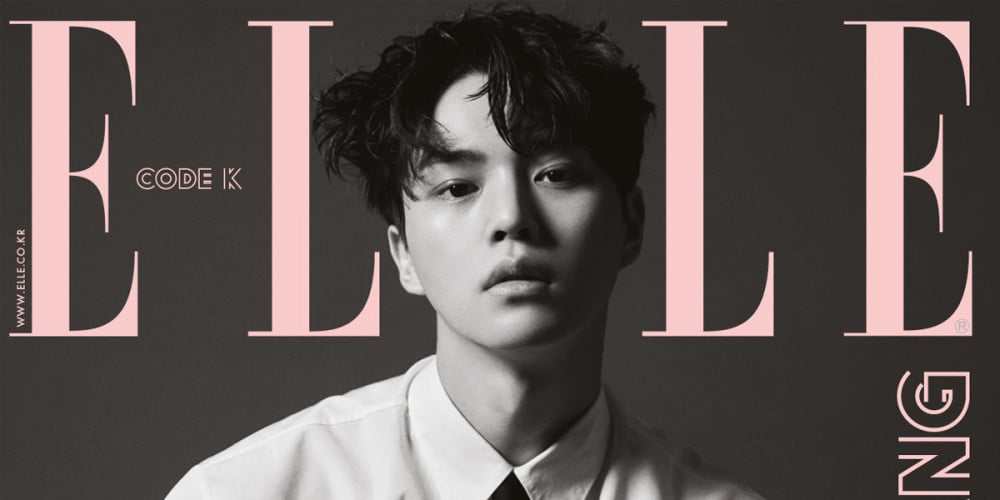 Rising actor Song Kang has landed on his first ever magazine cover since his debut!
Recently having become the center of attention for his performance in the Netflix original series 'Sweet Home', Song Kang captivated readers with his chic visuals and his simple, yet sensible fashion as the joint cover star of 'Elle' magazine alongside IZ*ONE members Jang Won Young and Kim Min Ju. Despite the charisma he showed during his photoshoot, once his interview began Song Kang relayed, "I'm still not used to everything. I wanted to watch ['Sweet Home'] as a completed product, so I purposely refrained from watching the unedited version. Once it was finally released, I marathoned it and it was great. I've been watching it over and over."
Finally, Song Kang is getting ready to greet viewers in 2021 with the premiere of Netflix's 'Love Alarm' season 2, as well as through his new tvN drama series 'Navillera'.
Meanwhile, the February issue of 'Elle' will be available in a total of 6 unique cover versions - 3 versions featuring Song Kang and 3 versions featuring the IZ*ONE members.