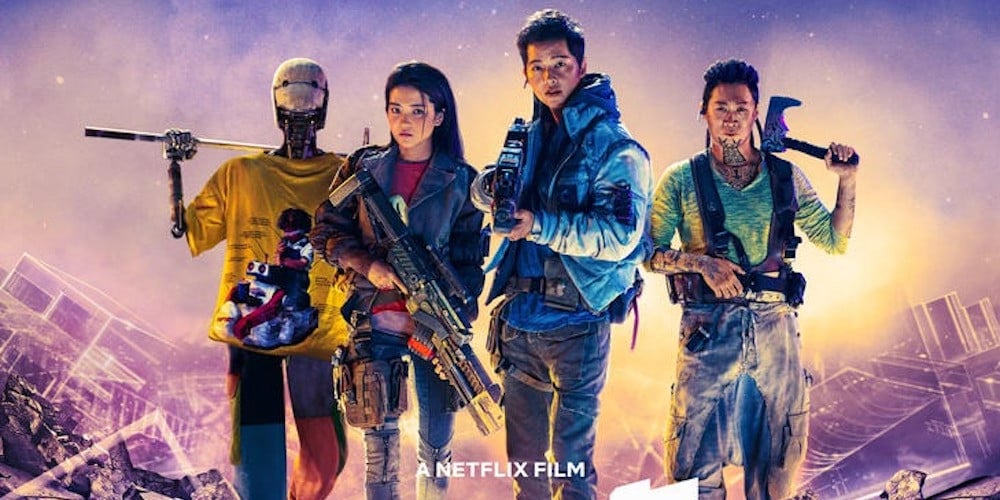 The upcoming sci-fi blockbuster film 'Space Sweepers' starring Song Joong Ki, Kime Tae Ri, Yoo Hae Jin, and Jin Sun Kyu has unveiled a brand new poster, featuring the crew of 'SS Victory' as well as the gorgeous, intricate spaceship itself!
Premiering worldwide in over 190 different countries via Netflix this February 5, 'Space Sweepers' is known as the first ever Korean sci-fi film to take place in outer space. In the year 2092 where humankind roams outer space, not all space dwellers are rich or well-off; some make a living by collecting trash. One day, the crew members of 'SS Victory' discover a humanoid robot named Dorothy, which may or may not be a lethal destruction weapon.
Will the crew of 'SS Victory' hand over Dorothy for big cash, or will they save humanity with some sort of farfetched, unpredictable plan? While you wait for the film's premiere on Netflix, check out the latest official poster below.