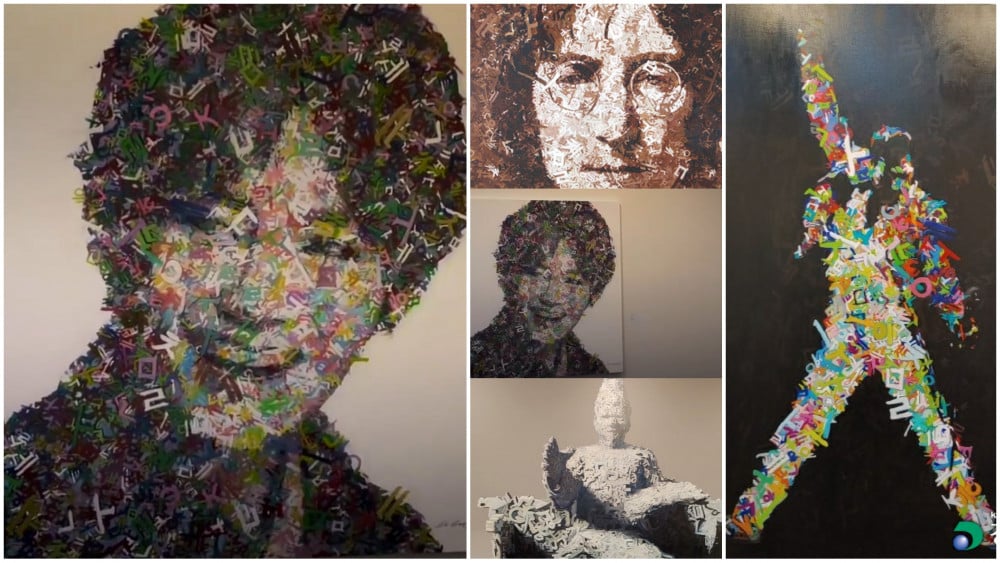 Queen, The Beatles, and BTS, are irrevocably the biggest bands the world has ever seen. While the names of Freddie Mercury and John Lennon pop up into one's mind when we think of their respective groups, for the 7 membered prodigal group of BTS, member V aka Kim Taehyung has not only become a representative member of the group, but has also gone down in history as one of South Korea's biggest musical exports.

V, who is often compared to the likes of David Bowie, John Lennon, and Freddie Mercury, was recently featured as artwork at the exhibition 'The Stratum of Memory' by Korean artist Shin Shangcheol, at 'MOMA Damda' in Yongin city. Shin decorated the current global stars, John Lennon, Freddie Mercury & BTS's V with 'Hangul' to express Hangul's artistic excellence.
The exhibition is displayed at Yongin Modern & Contemporary History Museum with V listed by Kmedia as 'World Music Icon.'

This is not the first time that V has turned muse for artists. Popular Korean children's illustrator, Kildren, has referred to Taehyung as his muse and is often seen painting beautiful portraits of the global superstar. V has also inspired multiple musicians from all across the world!