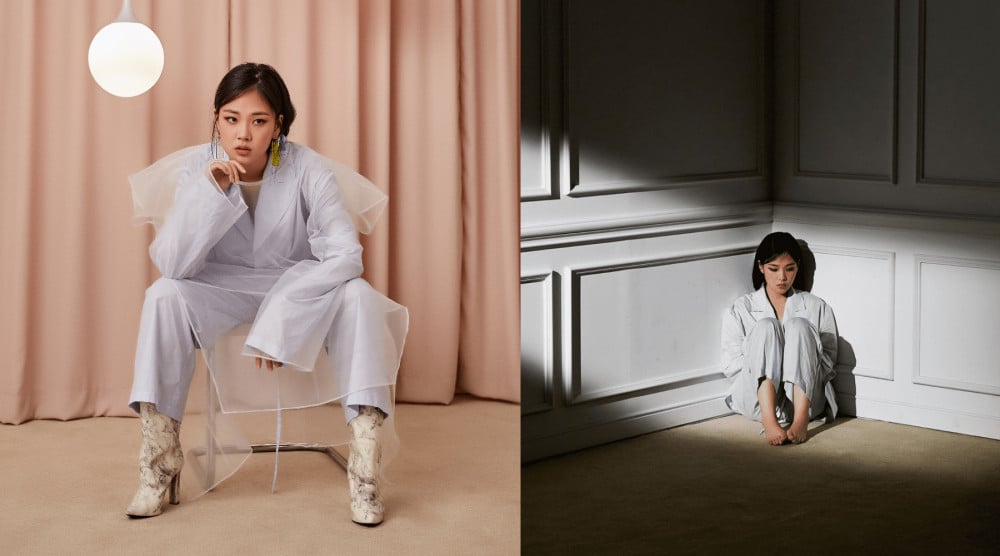 As we come to the end of 2020, we notice that K-Pop has several phenomenally talented artists on the rise. Among them is the ever-delightful, BIBI. Recommended by TWICE's Chaeyoung and HyunA, BIBI is a hugely anticipated solo artist whose success is on the horizon. Tiger JK and Yoon Mirae recommended her to take part in the reality TV show, The Fan, BIBI has since featured on many songs alongside Tiger JK, Bizzy, Yoon Mirae, Drunken Tiger, JY Park, Zico, Crush, B1A4, and many more! BIBI is even responsible for writing some of K-Pop's biggest tracks, like TWICE's "More & More." Get to know BIBI before she blows up with these 5 BIBI songs you have to listen to now:
5. Give More Care Less
"Give More Care Less" is a song about those who give love from a balanced distance. This sweet R&B track showcases BIBI's soothing vocals well! There's a certain timbre in BIBI's voice that's insanely unique.
4. Restless
"Restless" is a romantic love song that's perfect for a night in with a loved one! With an acoustic coffee shop vibe, BIBI delivers a sweet song asking for a lover to show their "true feelings."
3. BINU
"BINU" is one of the best examples of BIBI's unique vocal style. Her one-of-a-kind singing is rhythmic and catchy in this light-hearted pop song. Her balance between her rapping and singing is the best part of this performance! BIBI can do it all.
2. NABI
"NABI" is a lot slower than the other songs on this list. The track is a downtempo R&B song that has sultry cabaret-style vocals that maintain BIBI's signature lilt. As BIBI sings "Why are you calling me Nabi?" on the chorus, it's easy to see she's got a great career ahead of her.

1. Rebirth
"Rebirth" is actually a cover of a famous Yoon Jongshin song. Through her emotional delivery, BIBI is able to vividly channel the feeling and excitement of being in love. Sweet love songs are BIBI's forte!
If you liked BIBI, we recommend checking out her full "I'm Live" performance below!