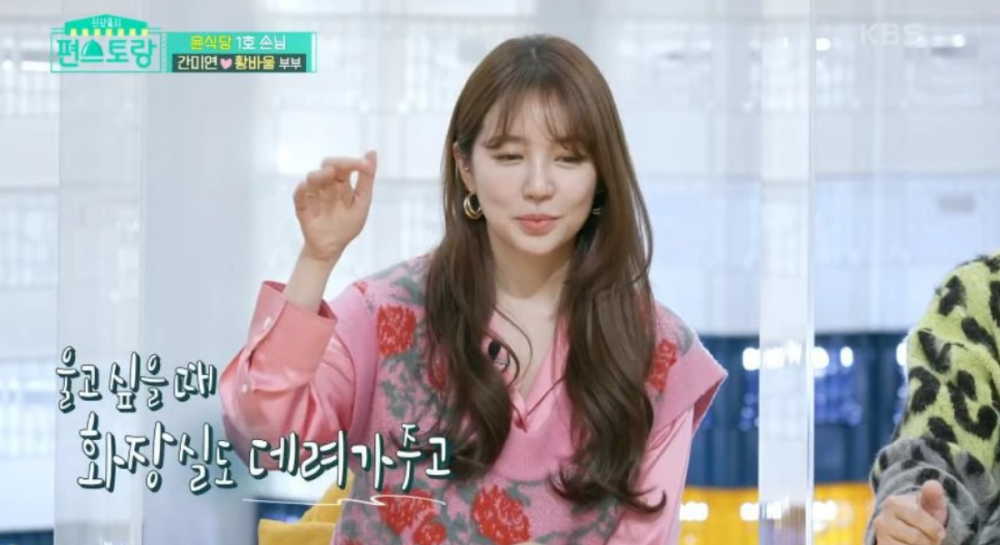 Baby V.O.X., one of the most hated first generation K-Pop idol groups, candidly shared how they could endure massive hate they received at a young age.

On the January 15th episode of the 'Stars' Top Recipe at Fun-Staurant', Kan Mi Yeon made a guest appearance for Yoon Eun Hye. Yoon Eun Hye showed her affection for Kan Mi Yeon saying, "She was really nice to me. I was very lonely and had no friends to tell anything. She was the one I wanted to be loved and lean on. We were about the same age (just a couple of years of difference) so I was able to confide to her without being too intimidated."
Kan Mi Yeon also showed her heart for Yoon Eun Hye, saying, "I could live only when I lean on someone then. So I also relied on Eun Hye. We were too young back then."
Yoon Eun Hye showed her support by thanking Kan Mi Yeon again in the studio, "She took me to the restroom whenever I felt like crying and she taught me how to stay strong."
When Yoon Eun Hye debuted as Baby V.O.X, she was just 16. But after the group was involved in a dating scandal with a popular boy group, she had to endure massive hate from many antis.