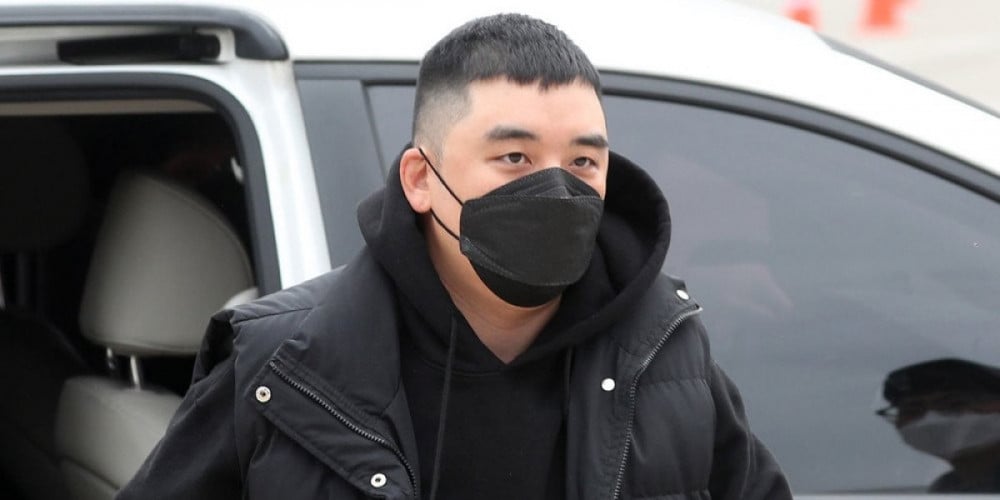 Reporter Kim Yong Ho claimed former Big Bang member Seungri called up the gang to threaten a JYP employee on his YouTube channel 'Garo Sero Institute'.
On January 14th, the former Big Bang member has been additionally indicted for allegedly mobilizing gang members to threaten people he got into a fight with at a bar. A day after on the 15th, a video titled "Short Big Bang Seungri. Mobilized gang members to threaten (cowardly JYP J.Y. Park)" was posted on the channel. In the video, Kim Yong Ho claims he personally met with a JYP employee and says "There was a party on the day of the incident as well. Many industry insiders were drinking there, but then this JYP employee went into Seungri's room by accident."
He continued, "According to Yang Hyun Suk, Seungri almost got assaulted by that JYP employee. Apparently, this guy is a husky man so he initially scoffed at Seungri because he was small. Then Seungri immediately called up the gang."
He added, "YG and JYP are both big entertainment companies. But back then J.Y. Park was toadying to Yang Hyun Suk. So J.Y. Park ended up firing his employee."

In the latest hearing, the prosecutors accused him of colluding with his business partner Yoo In Suk to mobilize gang members after getting into a fight with another customer at a bar in southern Seoul in December 2015.

Seungri currently faces nine charges against him, including overseas gambling, prostitution mediation, and embezzlement.