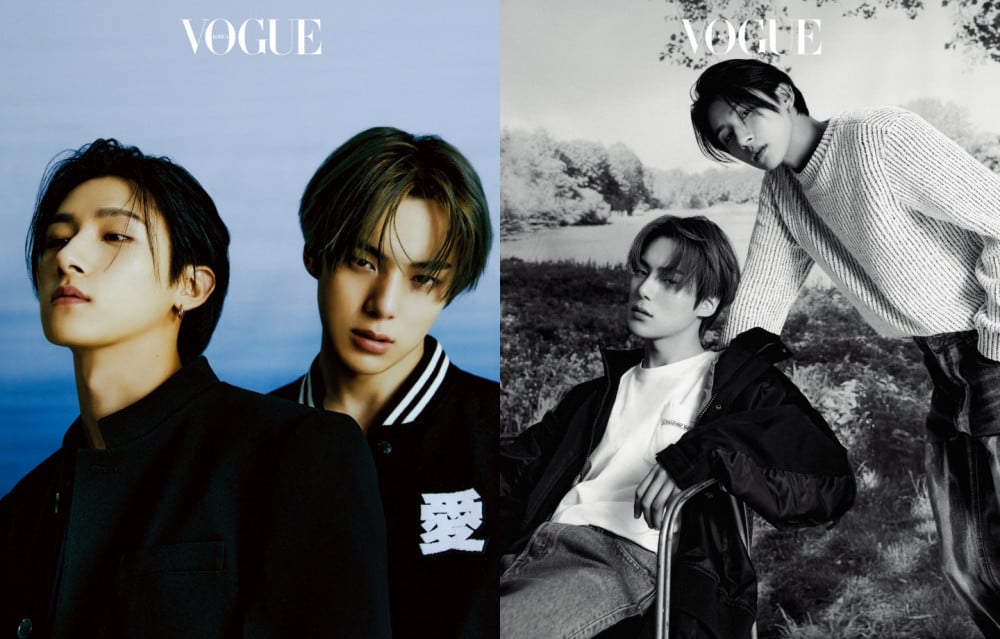 MONSTA X's Minhyuk and I.M showed their chemistry for 'Vogue'.
The two posed for the February issue, featuring natural makeup and some everyday clothes. Even though the boys are posing in a T-shirt, hoodie, and some jeans, they look like professional models with their intense gaze.
When asked about the future, Minhyuk revealed, "I want to do something fashion-related. For this year, I want to try being an MC with a lot of sunbaenims so I can learn. I want to keep working and I don't want to rest, so please keep giving me work." I.M talked about COVID-19 and said, "There are a lot of non-contact things and the concert culture is changing, but I don't think a lot of things will have changed in the end. I don't do music that chases after the world."
Check out the preview cuts below.