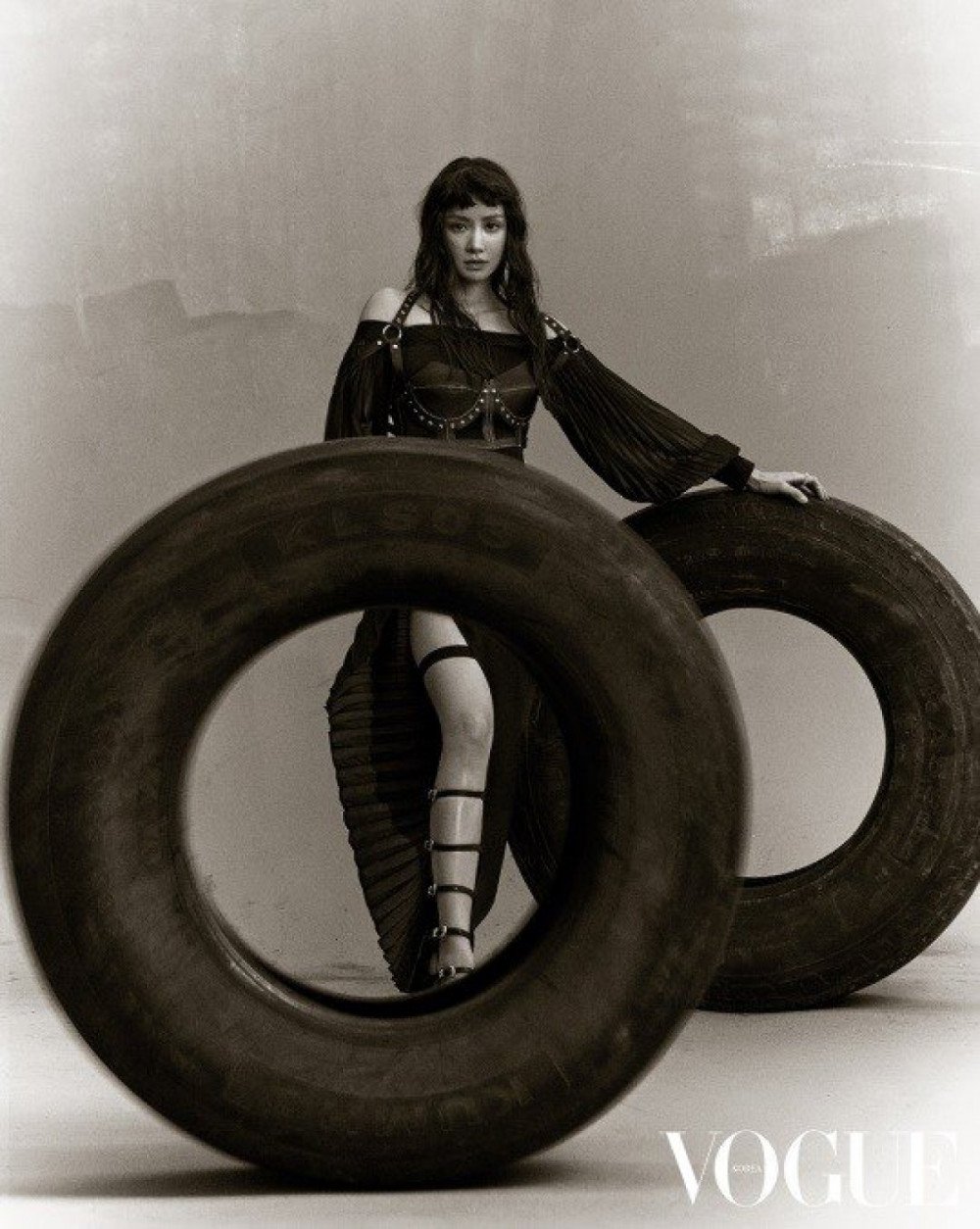 The leading actress from Netflix's original K-thriller series 'Sweet Home' exudes heroic charisma in 'Vogue' pictorial.

In this pictorial for Vogue Korea's February issue, actress Lee Si Young brings out superhero vibes from her character in 'Sweet Home', ready to take on monsters. Lee Si Young perfectly embodied the 'powerful woman' persona lifting up car parts with ease.
During her interview, the actress showed her enthusiasm for her role by saying "I met a role that I really wanted to play well. First, I wanted to have a physique that undeniably looks strong enough to take on monstrous creatures." She replied when asked about her life's motto, "I follow the saying 'Just do it'. When I first started my fitness journey, my trainer back then told me to 'Just do it. If it doesn't turn out well, so what?'. I really gained a lot by putting that thought into action."
She concluded the interview by saying, "I love who I am now, although this is not exactly what I pictured to be when I debuted. Unforeseen turns in my life make it more exciting. I'm looking forward to the rest of my days."