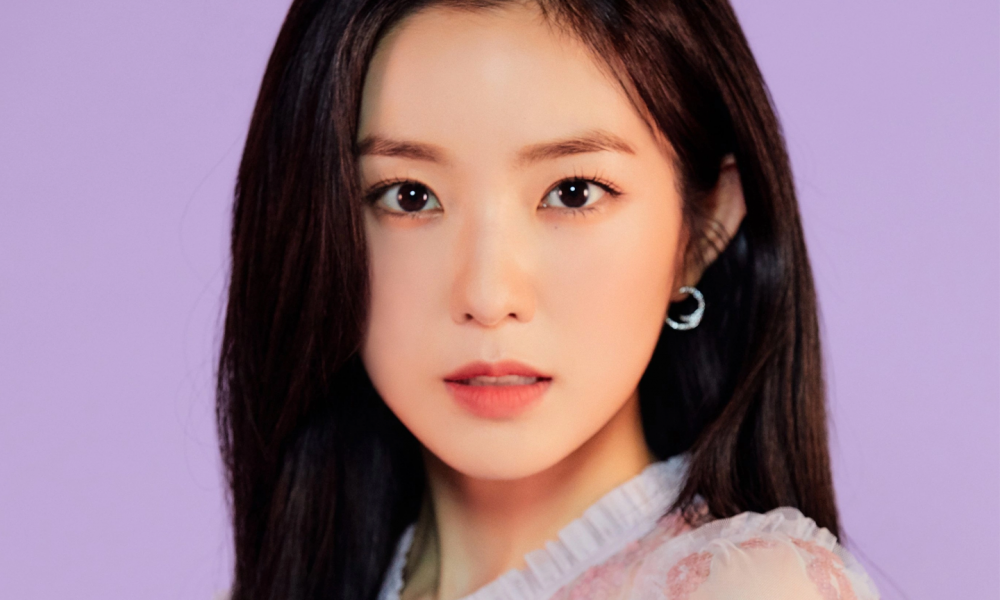 On January 15th, Red Velvet's Irene greeted fans in the New Year and apologized for her attitude controversy once again.

Irene has been taking time for self-reflection, making minimal public appearances since the controversy that erupted last October after editor Kang Kook Hwa's first-hand account of a rude idol. The Red Velvet member personally admitted she was the idol who had an angry episode and apologized for the incident.

Irene posted a message to the music community portal Lysn and wrote, "I'm late, but I'm trembling as I say hello in writing. Firstly, I wanted to say I apologize for causing so much pain and worry to so many people because of my inadequacy."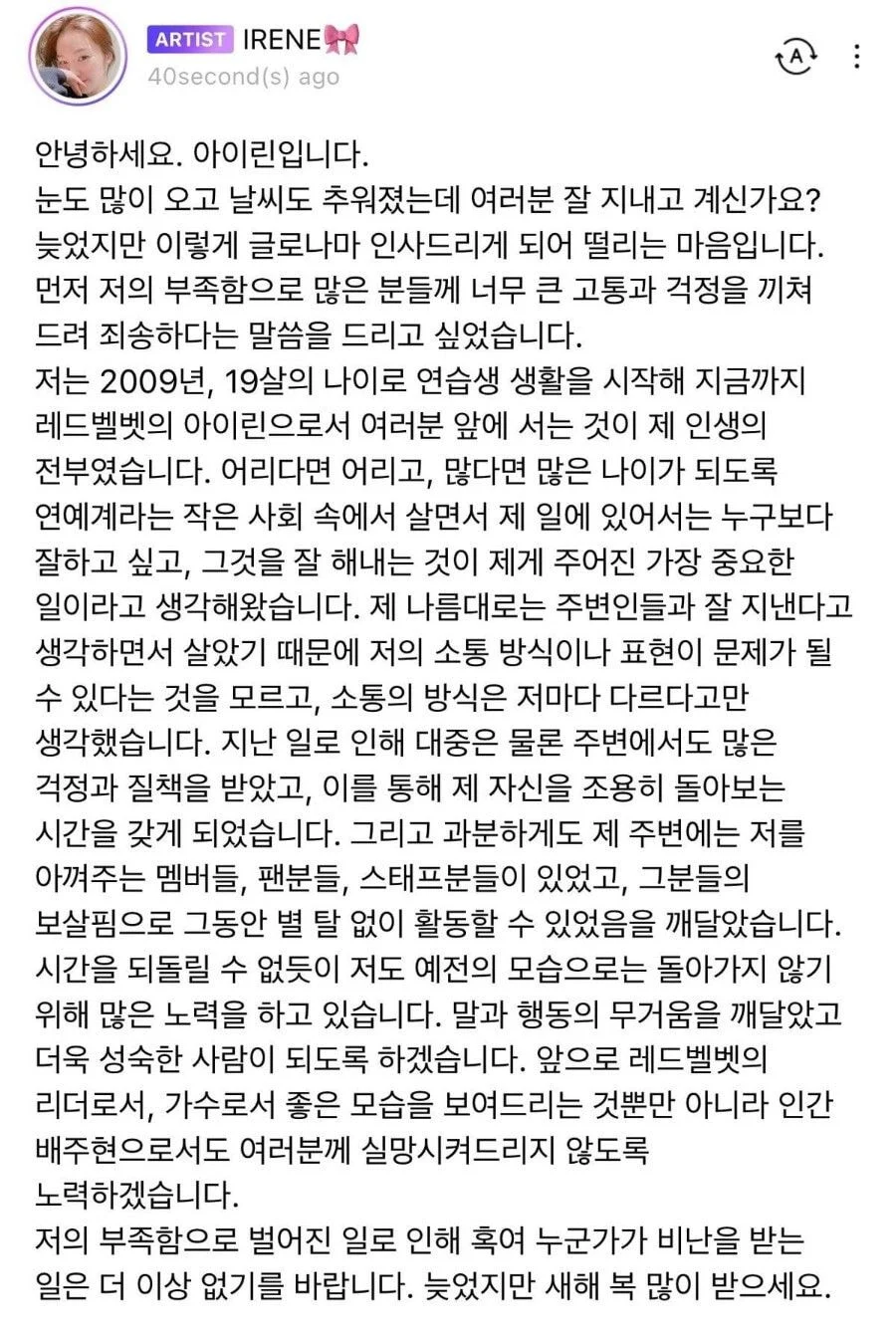 Irene continued to write, "As I can't turn back time, I'm making a lot of effort to not return to the way I used to be. I realized the heaviness of words and actions, and I will become a more mature person. In the future, as a leader of Red Velvet and a singer, I will not only show a good image but also as the human being Bae Joo Hyun, I will try not to disappoint you. I hope that somebody will no longer be criticized for what happened because of my inadequacy. It's late, but a happy new year."

Despite Irene's effort to show her sincerity, there has been a divided opinion from netizens as many criticized Irene while others supported the artist. Some Korean netizens believe that Irene did not realize what she had done wrong as she wrote, " I lived while thinking I was getting along with the people around me in my own way, so I didn't know that my communication method or expression could be a problem. I only thought that each way of communication was different." Many took issue with the phrase "Communication method" disapproved of Irene's word choices.
Netizens commented, "Lol, I really wonder if abuse of power is a form of 'Communication,'" "I feel she's only apologizing because she's afraid the stylist will reveal the voice recording, lol," "She's apologizing again now?" "I don't think a person can change the personality they had for 30 years that easily and abusing power is not a method of communication," "I just hope she doesn't act like she did," "Don't worry Irene, we still support you," "No one is perfect," and "I don't know, but I don't think she's sincere, I feel she's just writing this for herself lol, so she can feel better."