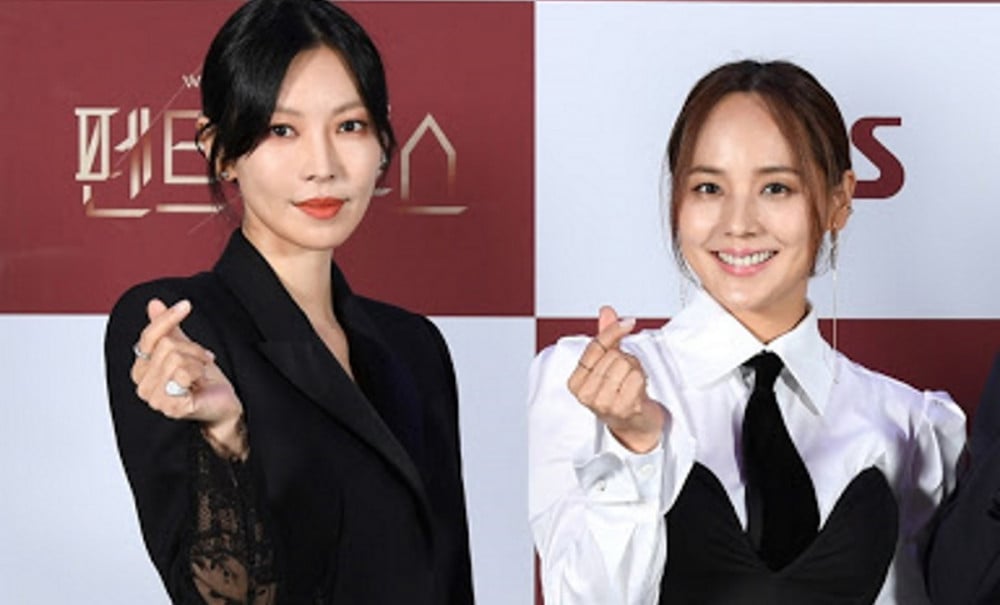 Kim So Yeon and Eugene revealed their husbands' reactions to their kiss scenes on 'The Penthouse: War in Life'.

On the January 12th episode of SBS' behind-the-scenes show 'Penthouse - Hidden Room: Hidden Story', actor Uhm Ki Joon shared he was nervous because he had to kiss main leads Kim So Yeon, Eugene, and Lee Ji Ah as his character Joo Dan Tae was in some type of relationship with all three of them. He confessed, "I was most concerned because one or two people are married."

Kim So Yeon said about her husband, actor Lee Sang Woo, "Lee Sang Woo is Lee Sang Woo, but I wanted to warn my in-laws first in advance about episodes with scenes like that. It turned out to be the 7th, 8th, 9th, and 10th episodes. It turned out to be every episode. My parents-in-law told me that acting is just acting. They were very cool about it."

As for Eugene's husband, actor Ki Tae Young, she explained, "We've never watched the drama together. I think he watched it alone. I understand because we're actors, but I guess he saw an article that said, 'Oh Yoon Hee (Eugene's character) and her naughty hand. I heard I touched Um Ki Joon's butt while kissing him. When he saw the article, my husband asked, 'What's the naughty hand?'"

Did you watch 'The Penthouse: War in Life'?