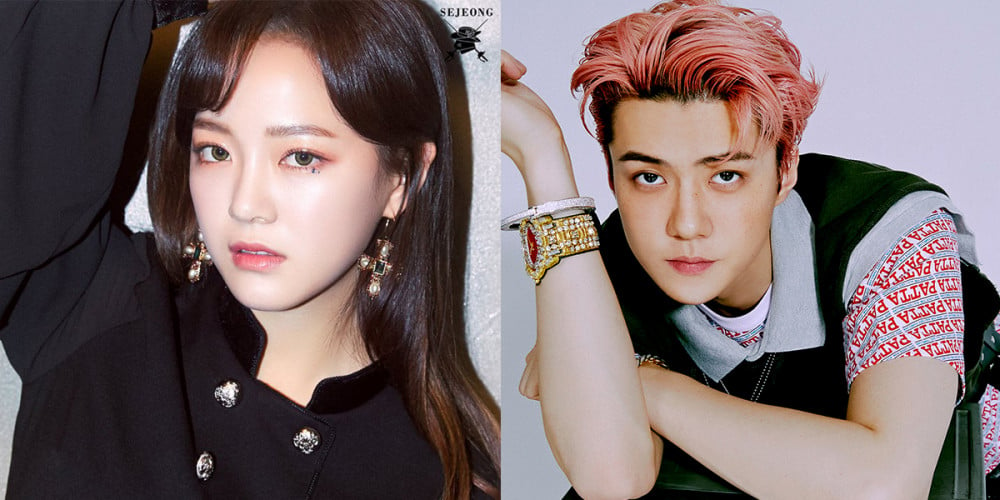 Back on January 11, former Gugudan member/actress Kim Se Jung spent time chatting with fans through an SNS live broadcast.
During this live broadcast, Kim Se Jung addressed ongoing rumors and malicious comments involving her and her 'Busted!' co-star, EXO's Sehun. Kim Se Jung said, "This was something I wasn't sure whether I should talk about or not. My fans don't have to worry. I admit that we get along well on the filming set and we have good chemistry on the show, but I've never contacted [Sehun] outside of the set. Any contact we've had has been through 'Busted!' filmings. There is nothing going on whatsoever, so please don't worry."
In response to netizens constantly spreading malicious comments or leaving malicious comments on SNS, even going as far as sending Se Jung DMs, the singer/actress pleaded, "I didn't think I would be getting so many DMs about this. People even leave comments about it on my parents' SNS accounts. I was worried about bringing it up at all, but please do not worry, and I would like it if you would please stop leaving bad comments."
Meanwhile, Netflix's 'Busted!' season 3 starring Kim Se Jung, EXO's Sehun, and more premieres worldwide on January 22.