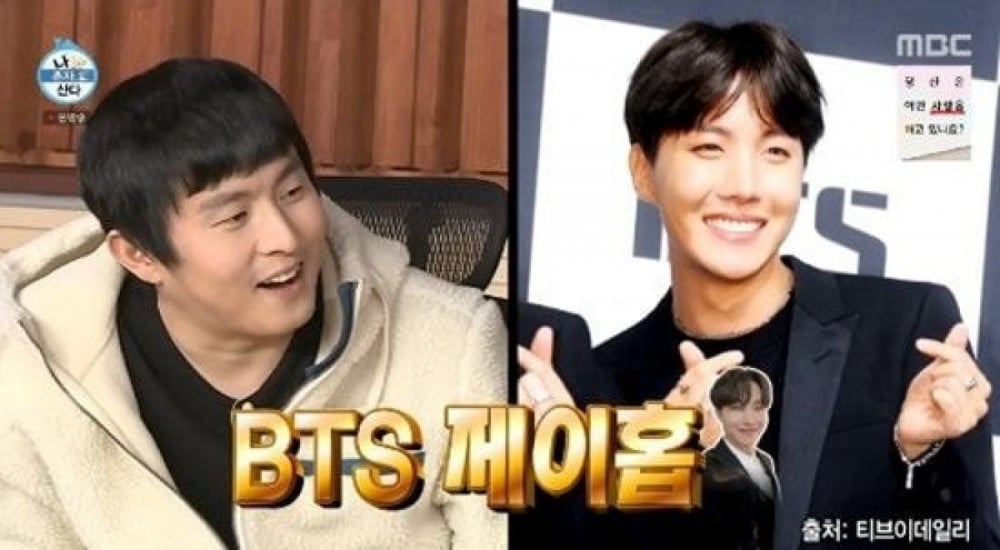 Kian84 sent a video message to BTS' j-hope.

On the January 29th episode of MBC's 'I Live Alone', Kian84 sent a video letter to j-hope. In this episode, Kian84 said, "Good news. I think we could easily hit 20% viewer ratings if this person appears on our show." Kian84 was referring to BTS' j-hope, who recently revealed he wants to guest on 'I Live Alone'.
'I Live Alone' members suggested Kian84 send a video message to j-hope and he relayed a message "Mr.j-hope, I'm not sure if you know who I am but I know you. I'd really love to see what kind of life you are living." He then made everyone burst out laughing by dancing "Boy with Luv" choreography.