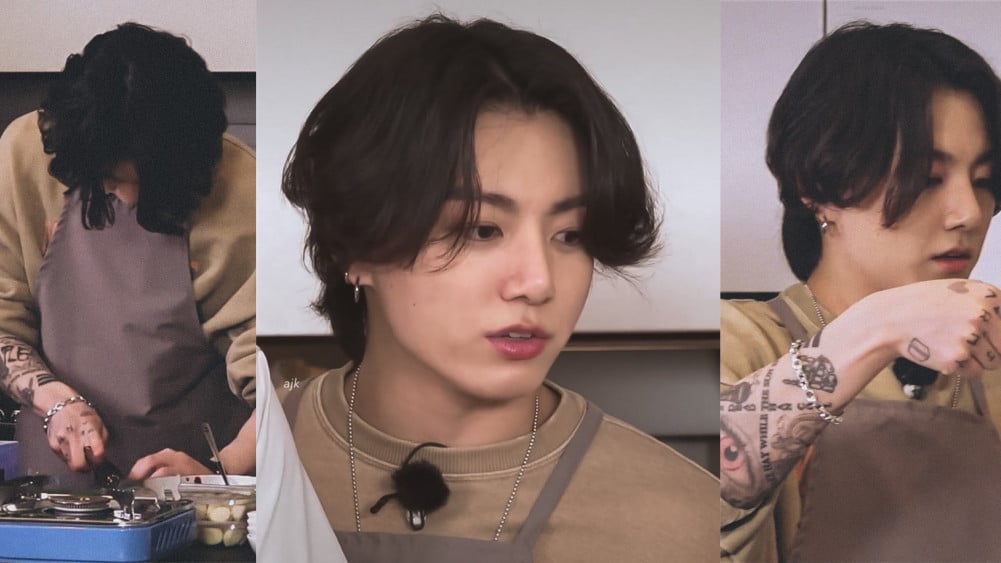 BTS Jungkook was cute in Run Episode 125 as the group enjoys cooking with Chef Baek. The well-known Chef considered to be the 'Godfather of Korean Cuisine' genuinely praised and seemed impressed with Jungkook's skills in cooking, "You've got quite the sense." Chef Baek continued to end his praise, "What a surprise, he's a sensible cook."

As the Golden Maknae, Jungkook always proves that he's one of the most talented people globally with his eye for knacks and gifted skills that lets him excel in everything he does. His hard work is also one of the many factors that leads him to be this multi-talented.

Jungkook also revealed that he uses the same trick Chef Baek uses when cooking eggs. It seems that Jungkook would be an excellent cook as well if he had went down that line. What is this Renaissance man not excellent at?

Throughout, Jungkook proceeded to be extremely cute in this episode.

Besides this, ARMYs got a full display of Jungkook's beautiful body art, which everyone appreciated to it being lovely. He immediately trended Worldwide after BTS Run Episode, as always taking center stage and the spotlight, proving his "it boy" factor.
The phrase 'YOUR BODY ART IS BEAUTIFUL' trended Worldwide as ARMYs continued to shower Jungkook's tattoos with love. He trended in South Korea as well. Everything about Jungkook is so lovable that fans, non-fans, and celebrities can't stop fawning and falling head over heels for him.