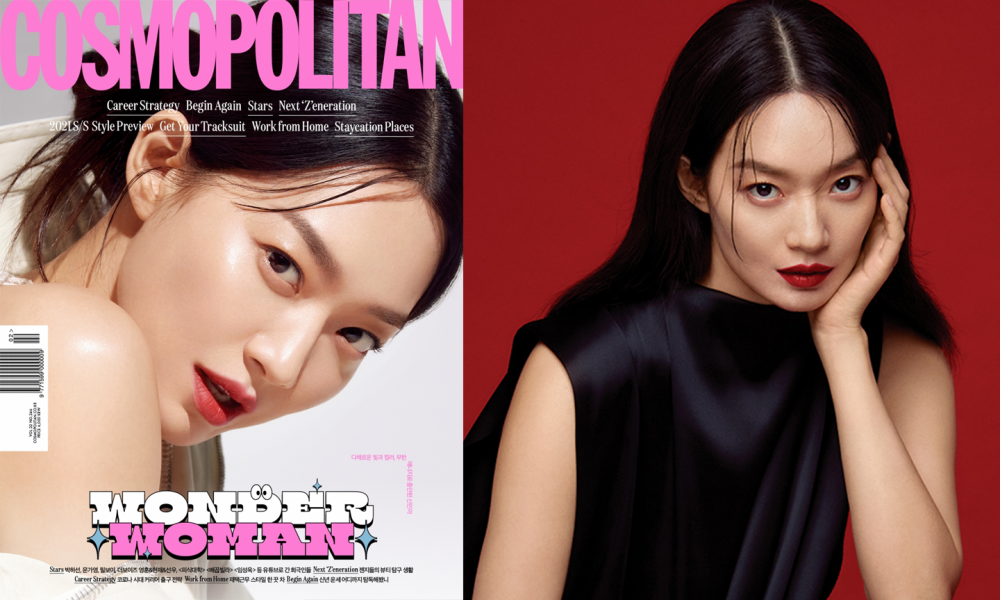 Actress Shin Min Ah recently showed off her smooth flawless skin.
Shin Min Ah adorned the covers of Cosmopolitan magazine as she has been selected as the new muse for 'Givenchy Beauty.' The magazine revealed the cover and pictorial for the February edition as Shin Min Ah boasts of her perfect skin.

In this pictorial, Shin Min Ah wore various outfits that boldly accentuated her smooth skin as well as her shoulder line. She also showed off various makeup looks displaying various charms from the sensual vibes to the innocent lovely look.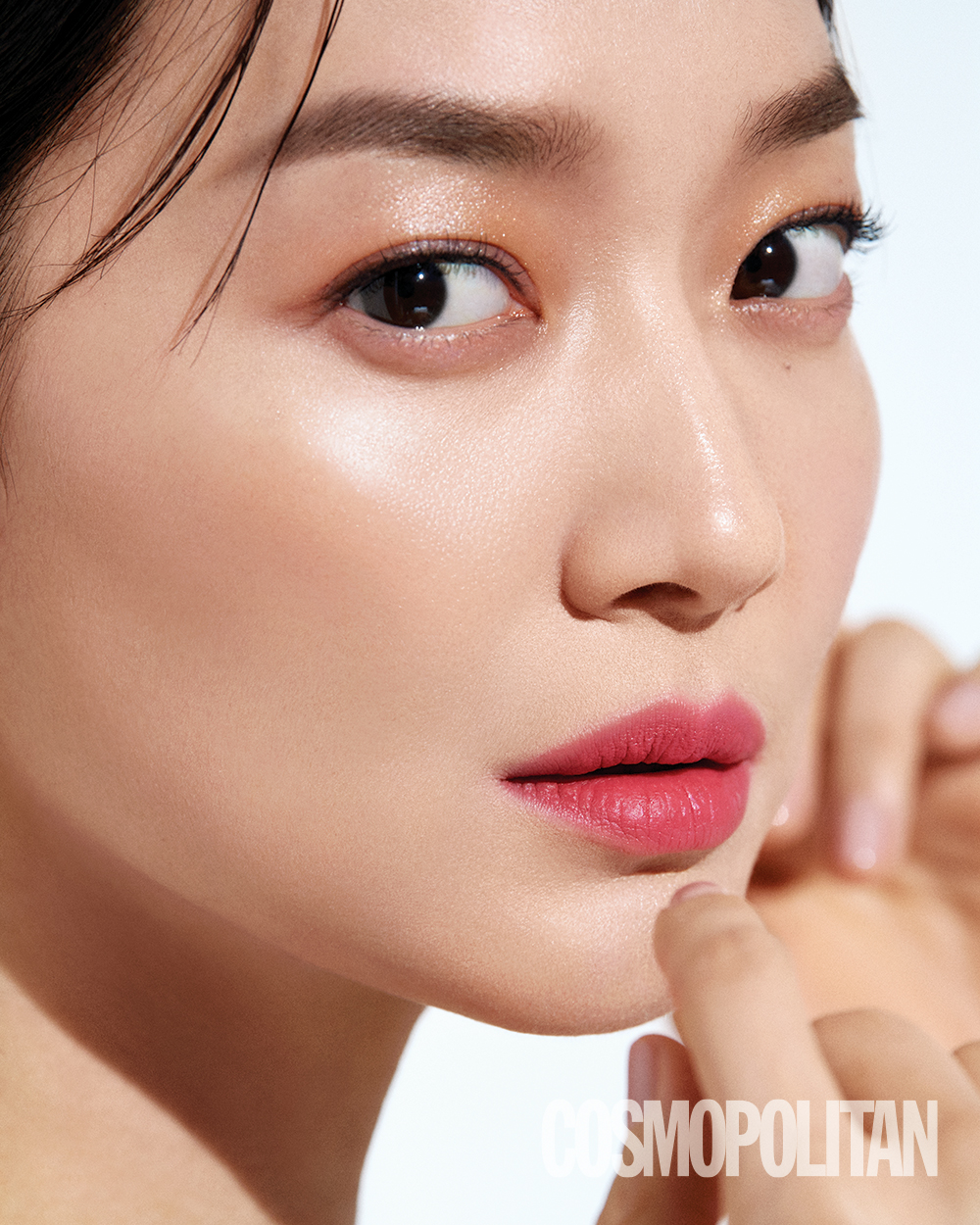 In particular, she boasts of the skin without any flaws despite taking a closeup photo. She shows off her lovely feminine charms through colorful glitter makeup and matte pink lipstick.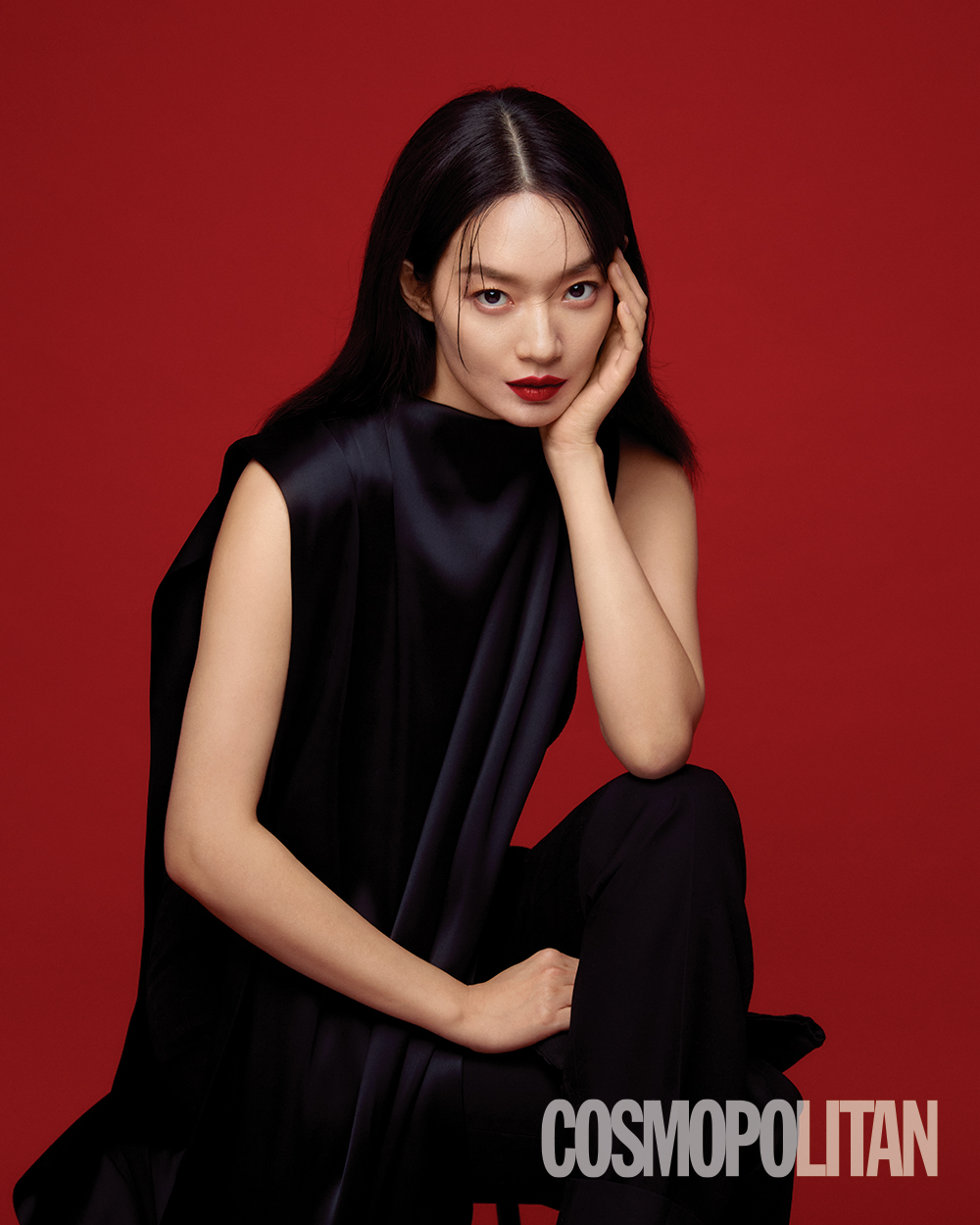 In the second pictorial photo, Shin Min Ah shows off a more chic and charismatic charm wearing a black dress highlighting the deep red lipstick.
She let her hair down gazing intensely at the camera giving off a more sensual vibe.

Meanwhile, Shin Min Ah's pictorial along with her interview can be found on the Cosmopolitan website and the February 2021 issue that will be soon released.