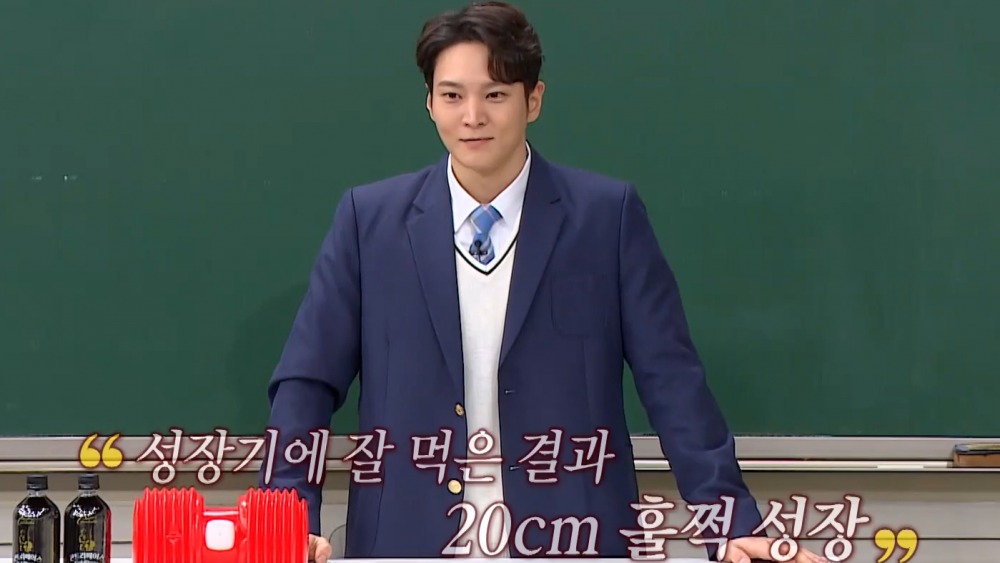 Actor Joo Won shared his secret to growing taller.

On January 23rd, Joo Won made a guest appearance on JTBC's 'Knowing Brothers' with Ivy and Park Joon Myun. He asked the cast to guess what he did when he was in 8th grade. Lee Soo Geun had everyone burst out laughing by hollering at his son to tune in after Joo Won hinted it was something he did to grow taller.
Joo Won shared that both he and his brother are tall but his parents are not quite tall. He said, "I stopped growing after 6th grade. I was the second shortest in my class when I went to middle school. But then I heard baby formula would naturally help you grow taller. I thought it wasn't going to harm if I tried, so I ended up eating tubs of it. I consumed it every single day, and I grew 20cm (~7.87 inches) in a year when I was in 8th grade."