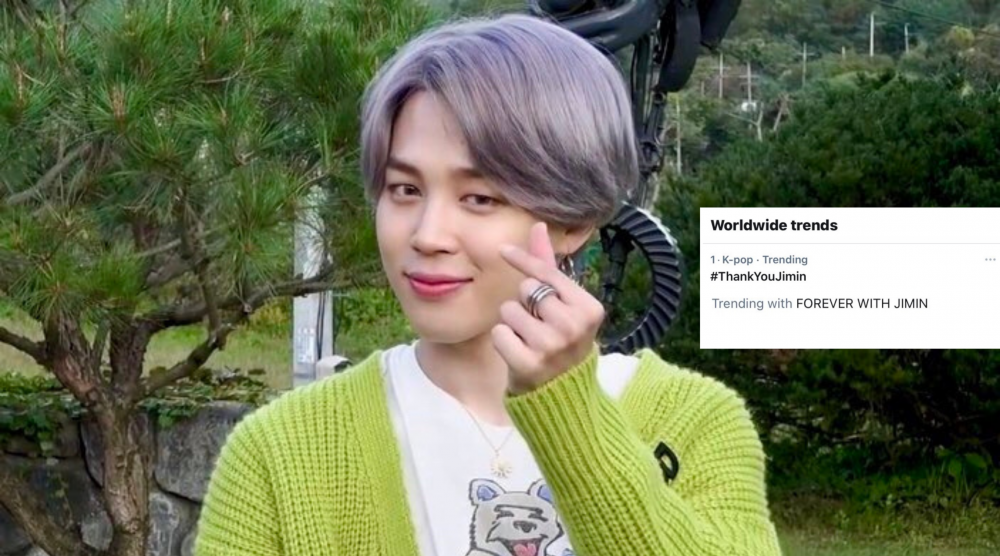 January 24 marks a very important day to the fans of King of Kpop BTS Jimin and it deserves to be celebrated around the world.
On January 24, 2013 or 8 years ago, Jimin made his first tweet as a member of BTS. Jimin posted a short and sweet message on Twitter for the first time and said, "Hi, I'm Jimin. I'm now revealed on Twitter! I'm 19 years old and I love dancing! Please welcome me!"
Five years after or on January 24, 2018, the loyal and dedicated fans of Jimin trended the hashtag #ThankYouJimin to celebrate the anniversary of his first tweet. Jimin saw the trends, the messages of love and support and the hashtag #ThankYouJimin and posted his heartwarming response on Twitter as, "What if I hadn't seen it. Thank you so much. I came and just saw kekekekeke. It's really amazing. Thank you everyone. I love you too. #JIMIN #ThankYouARMY.
Since then, Jimin's fans celebrate this special occasion yearly and take this opportunity to once again show their support and recognizes not only on Jimin's artistry but his influences as well and of course his constant special affection for his fans.
This year, Jimin's fans made their very touching promise and showed their loyalty to the Top Idol, Kpop Frontman and King of K-pop by trending hashtag #ThankYouJimin and keyword FOREVER WITH JIMIN.
Jimin trended worldwide at #1 with #ThankYouJimin and FOREVER WITH JIMIN. Immediately upon the start of the celebration, Jimin trended in more than 20 countries worldwide including USA, Canada, South Korea, India, Brazil, Malaysia, Singapore, Argentina, Indonesia, Philippines, Puerto Rico, Russia, France, Algeria, Argentina, Peru, Poland, Mexico, Chile and Colombia.
Thank You Jimin and there is definitely FOREVER WITH JIMIN.