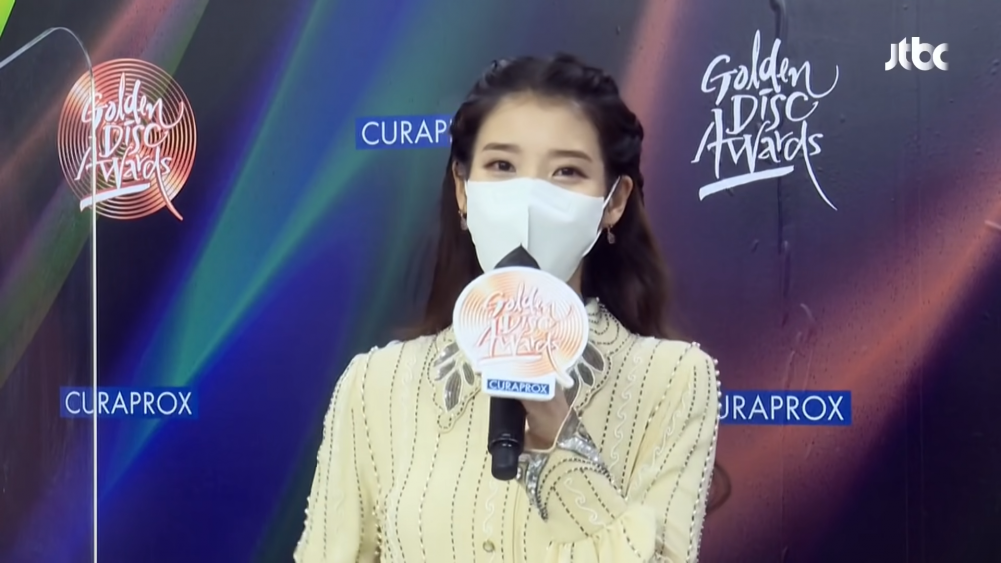 Recently, IU worried fans as she mentioned her deteriorating condition.
IU won the grand prize in the digital music category at the '35th 2021 Golden Disc Awards with CURAPROX' held on January 9th.
The soloist finished giving her acceptance speech at the awards ceremony and continued to express her feelings backstage.
IU thanked all her fans, staff members of her company, and also thanked her stylists at the hair salon she goes to.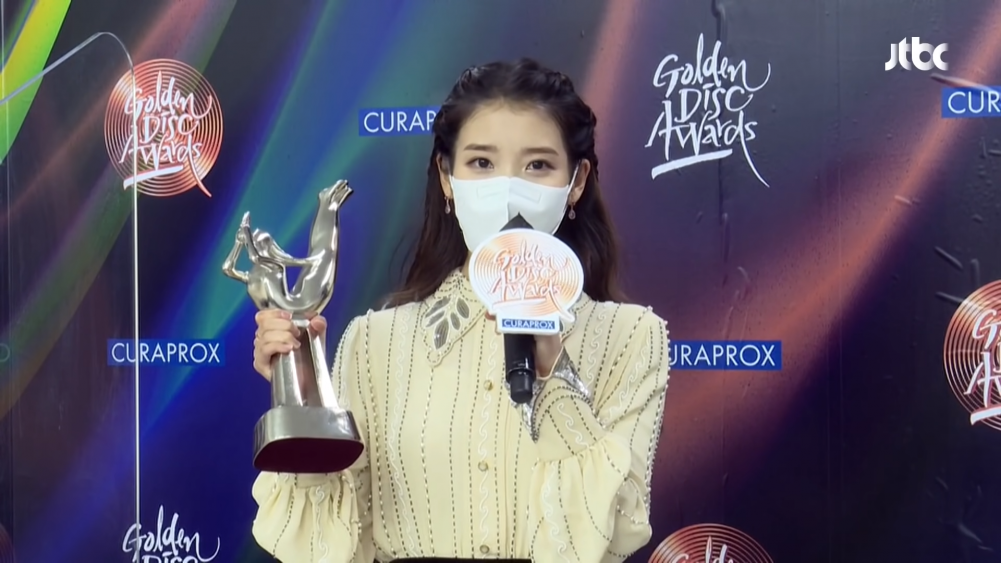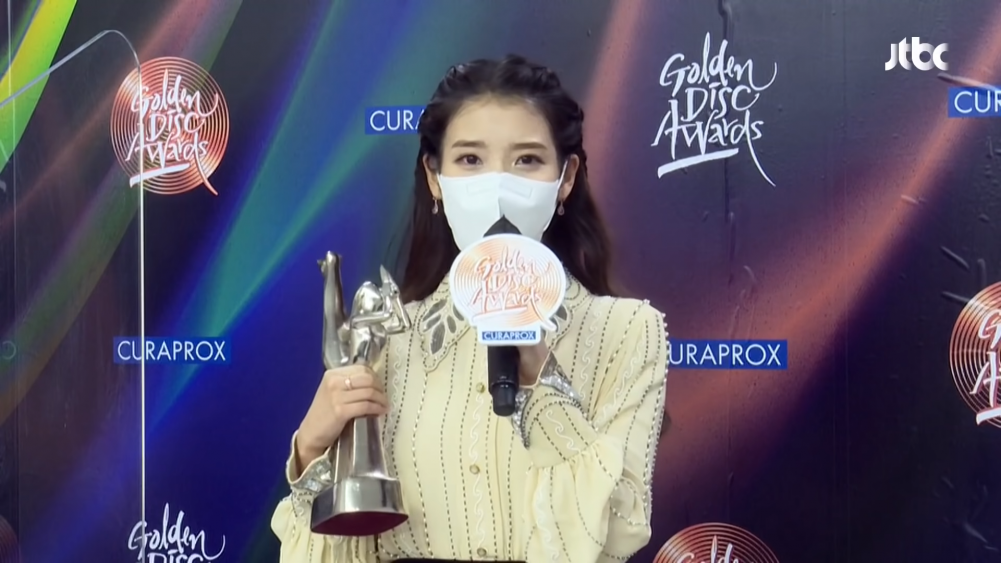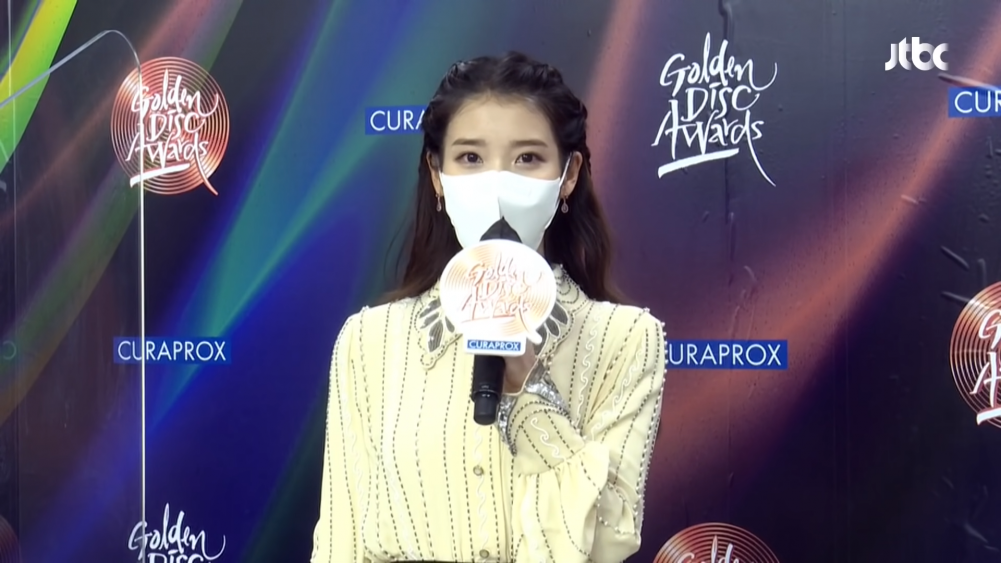 IU stated, "Actually, I suddenly formed various allergies due to decreased immunities these days. I'm not able to use a lot of products. I can't use many sprays or oils, so I've become a bit of a picky customer at the hair shop. Thank you, all the hair salon staff members who worry for me and study more for me. I will get better soon and be healthy."
IU's immunity seemed to have deteriorated because of her busy schedule preparing her fifth full-length album. She has been busier as she is at the end of completing her album and preparing to make a comeback.

Many fans have left messages supporting IU by saying, "I think she's been going through much trouble preparing her album," and "I hope you take care of your health and don't be sick."

Meanwhile, IU plans to pre-release a song from her 5th full-length album on January 27 KST ahead of the release of the entire album.