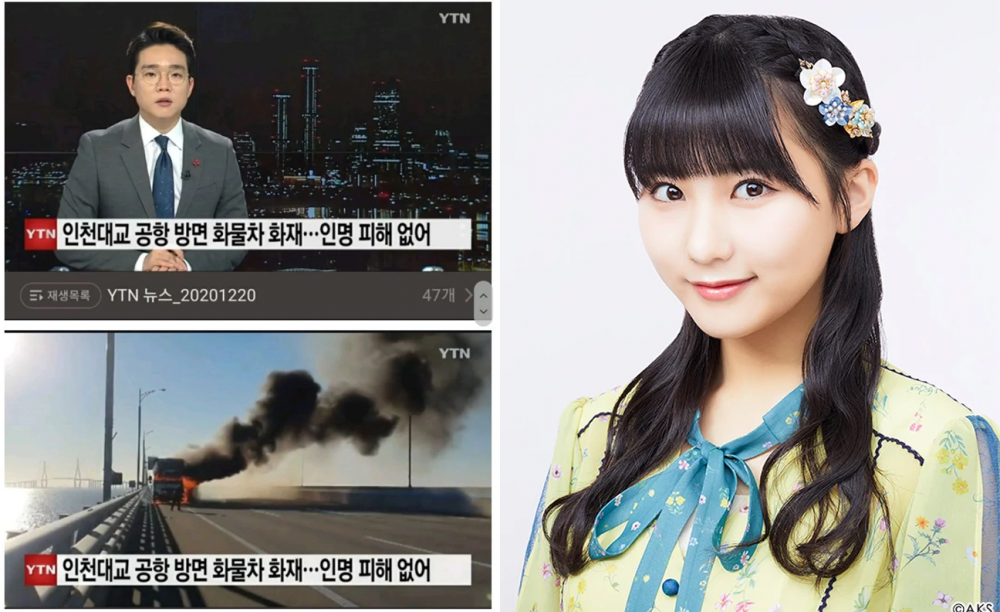 Not too long ago, there was news about a delivery truck that was consumed by a fire in the middle of a highway near Incheon airport. Luckily, no one was hurt, but all the items in the truck were burned to ashes.
This news of the delivery truck fire surfaced again when a fanbase posted an announcement that the gifts sent to former 'Produce 48' contestant Tanaka Miku were all burned in that truck fire.

The fandom page posted the announcement saying, "It has been reported that the birthday gifts we sent to Tanaka Miku last month were included in the truck that caught fire. Because of the fire, all the gifts were burned. The delivery company said they need the receipts of the items that were sent to take care of things. If everyone posts the receipts for the gifts, we will work with the delivery company to work out compensation."
Netizens shared their sympathy for the fans who sent gifts to their favorite idol member as the news spread across the web. Netizens commented, "I'm sad for them," "I'm part of another fandom and if that happened to me, I would cry so hard," "What in the world, that's so sad," "omg, the fans must be so sad," "My shipment got burned during delivery too and the company paid back the cost," "This is so unfortunate, so sad," and "omg, I can only imagine how sad the fans would be, they must have wrapped each gift."