BTS has become the center of attention once again as fans recognized their voice in an Indonesian Coca-Cola commercial.
On January 4th, a new 2021 Coca Cola commercial was uploaded on Coca-Cola Indonesia's official Twitter account.
As soon as the video was revealed, many BTS fans flocked to an online community to discuss if the singers singing the commercial song is BTS or not. Netizens fervently discussed, "This sounds very like BTS," "I can hear Jungkook's voice and was half sure it was BTS but then became 100% sure that this was BTS when I heard Jimin's voice," and "I can hear the four members voices so well." Even if there was no certification that BTS sang the song, fans were sure it was just by hearing their voices.

On January 5th, Wikitree confirmed that BTS did, in fact, sing the song. An official from Big Hit Entertainment stated, "BTS did sing the song. They sang the global Coca-Cola commercial song."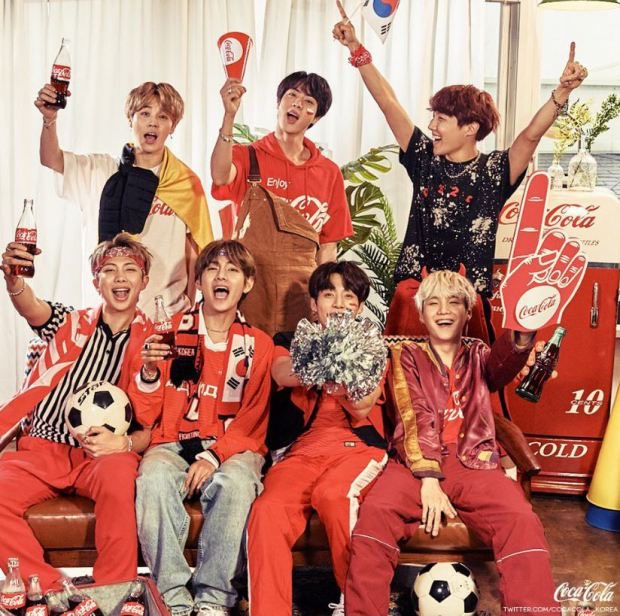 Since then, more fans have commented, "I was sure the song was sung by BTS, their voices are distinct," "I can hear Jungkook, Jimin, V, and Jin's voice," "At first I didn't think it was BTS, but now I'm sure it is, lol," "It's official, it is BTS," and "I can't believe fans already was sure it was BTS."