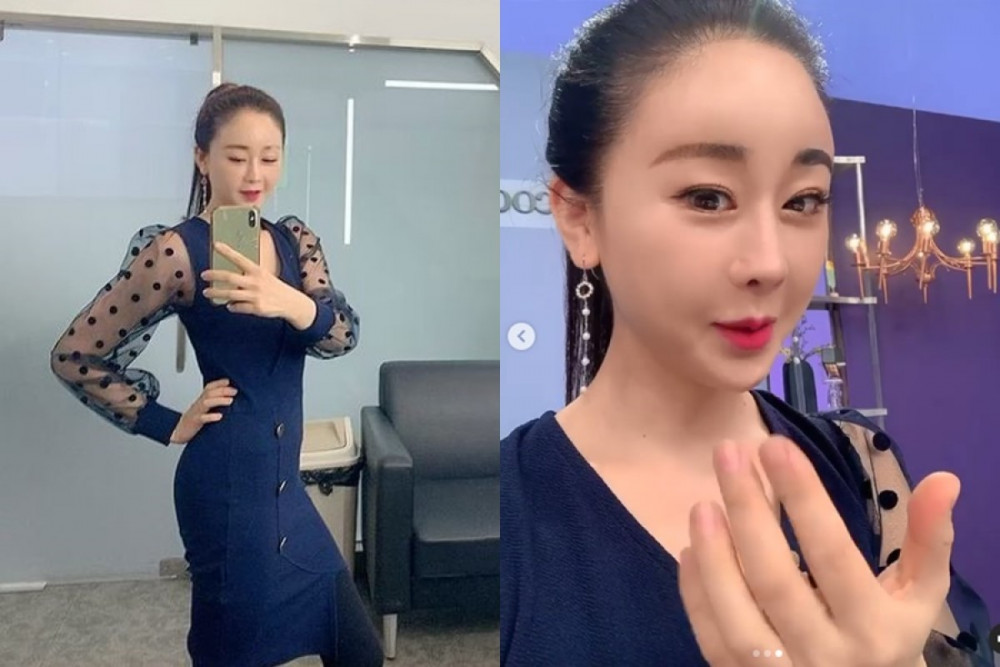 Actress Ham So Won fires back after being called 'fat'.

On January 26th, the actress took to her Instagram to respond to haters calling her fat. In a caption, she wrote, "Yesterday you said I look fat ~? I'm not afraid." with a video of her showing off her slender physique in a navy dress. In the video, she is seen humming "What am I going to do. What am I going to do with this physique." to a tune flaunting her confidence.
The actress turns 45 this year but her physique says 40 is the new 20.