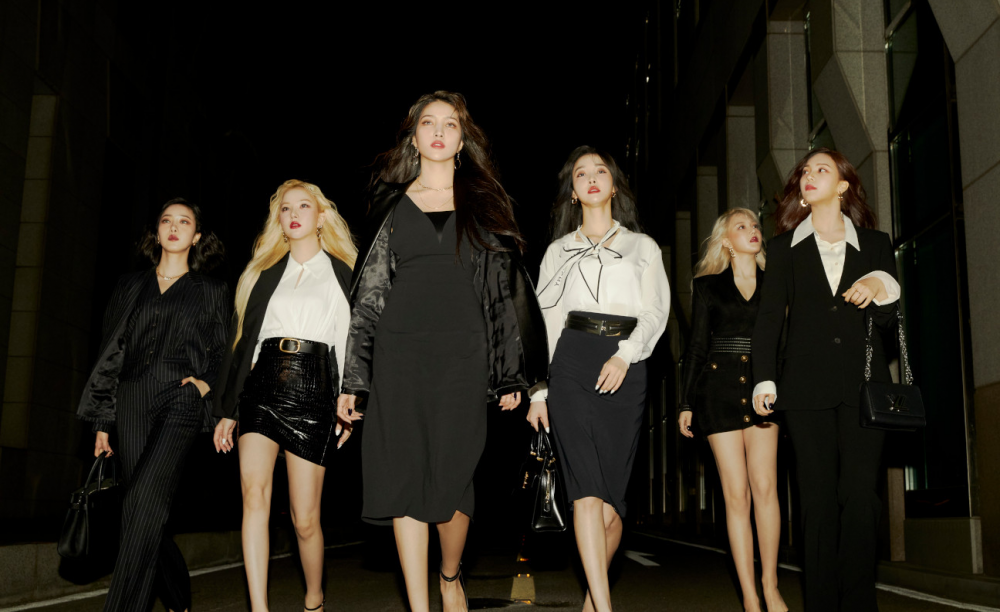 On January 13th, GFriend's Fanclub posted an announcement that the girl group will no longer accept gifts from fans except handwritten letters, food trucks, and flower wreaths for events.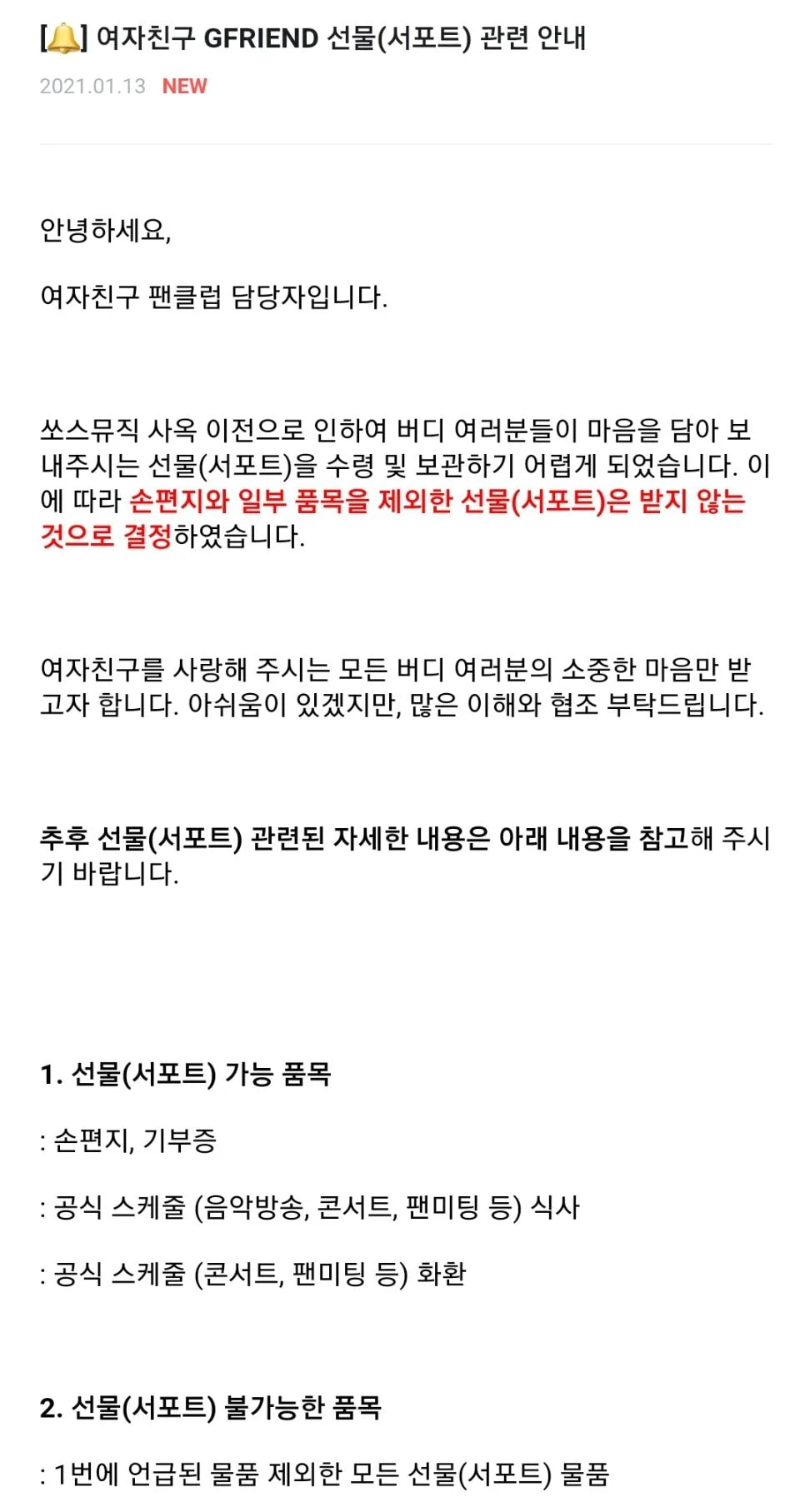 The Fanclub explained that Source music would be moving their company building; hence, it has become difficult to accept and store the gifts sent by fans. The company announced that they will only be accepting handwritten letters, donation certificates, food trucks, and flower wreaths sent to event locations.
Source Music stated they can no longer any other gifts that are not listed in the announcement. Although fans were disappointed they could not send the girl group small gifts, some fans were happy they were still able to express their love by sending food trucks to support the girls during promotions.
Netizens commented, "It's good that the fans can still send food trucks and coffee trucks to support the members. If fans couldn't even send those, fans would be really sad," "Lucky for GFriend's fans, there was a time I couldn't even send letters to my idol group," and "I think this is perfectly normal, my favorite idol stopped accepting gifts years ago."