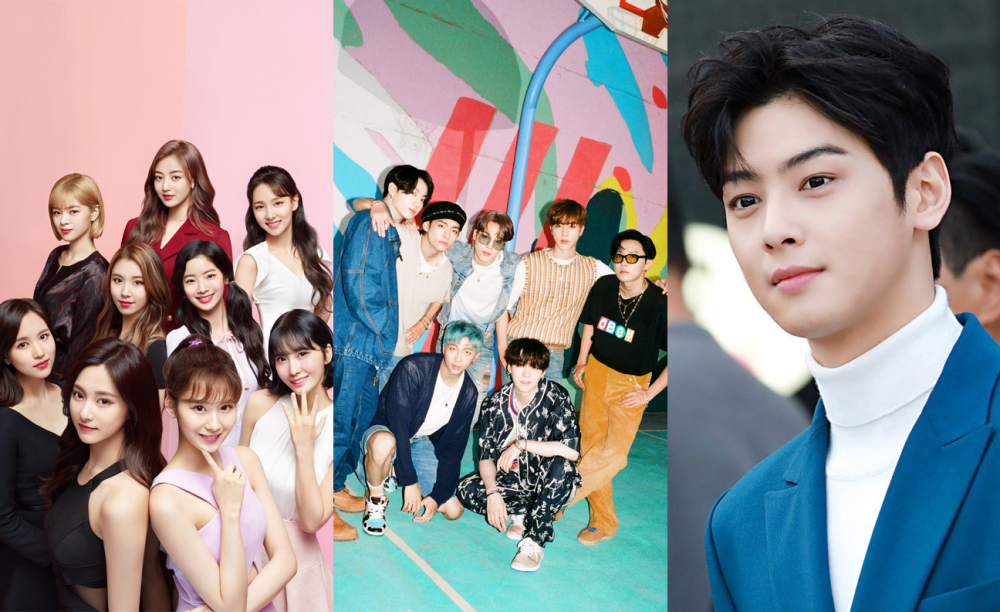 K-Pop idols gained popularity in Korea's neighboring country, Japan, long before K-Pop's popularity spread globally.
Japan is one of the closest overseas countries to Korea, therefore, K-Pop idol groups naturally promote in Japan as well as in Korea to gain global recognition.
Recently, one netizen shared in an online community a list of the most searched for male idols and female idols in Japan in 2020.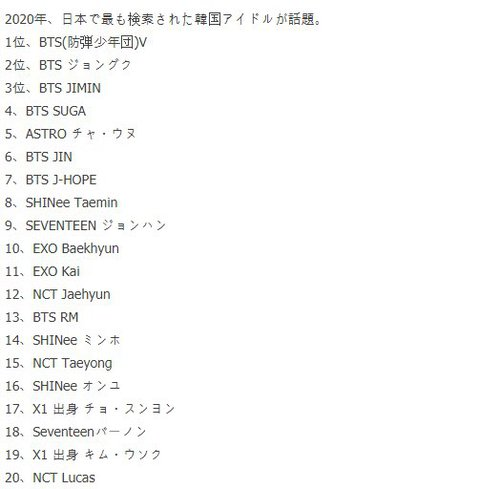 For male idols: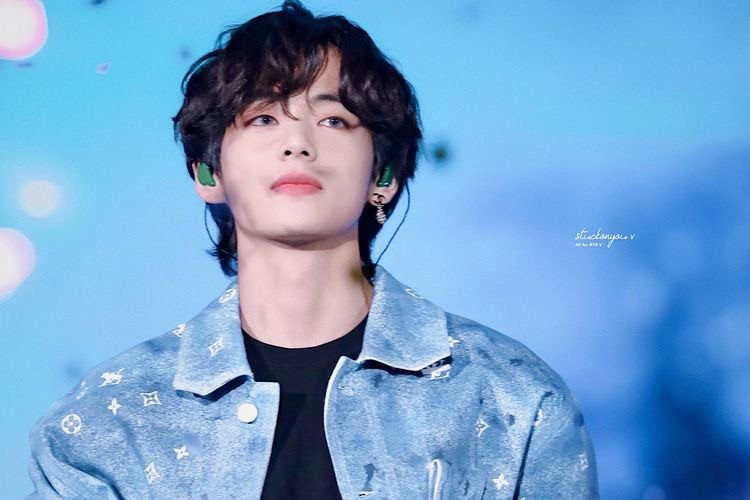 2. BTS's Jungkook
3. BTS's Jimin
4. BTS's SUGA
5. ASTRO's Cha Eun Woo
6. BTS's Jin
7. BTS's J-Hope
11. EXO's Kai
13. BTS's RM
14. SHINee's Minho
15. NCT's Taeyong
16. SHINee's Onew
17. X1's Jo Seung Youn
18. Seventeen's Vernon
19. X1's Kim Woo Seok
20. NCT's Lucas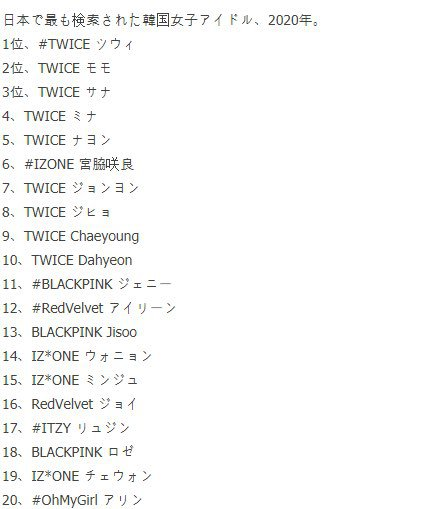 For female idols: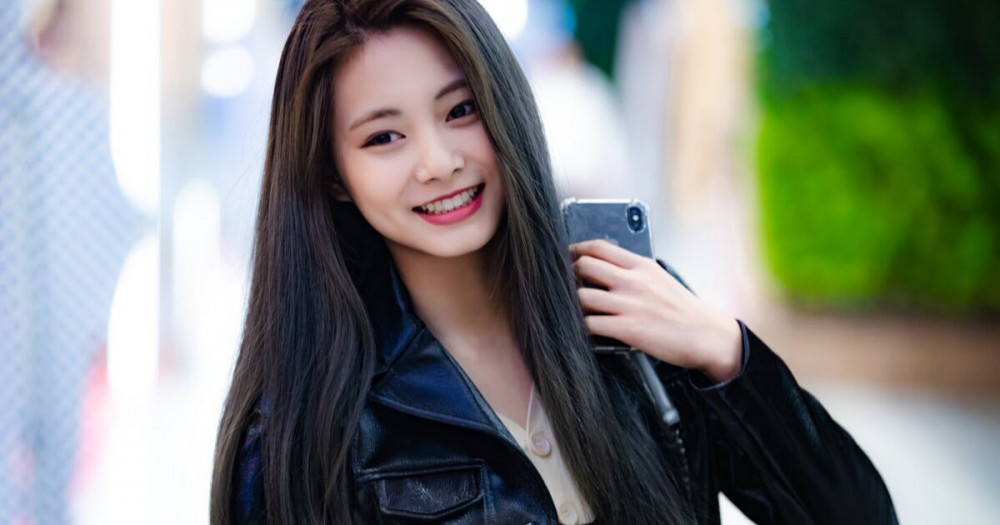 2. TWICE's Momo
3. TWICE's Sana
4. TWICE's Mina
5. TWICE's Nayeon
6. IZ*ONE's Sakura Miyawaki
7. TWICE's Jungyeon
8. TWICE's Jihyo
9. TWICE's Chaeyoung
10. TWICE's Dahyun
12. Red Velvet's Irene
13. BLACKPINK's Jisoo
14. IZ*ONE's Jang Won Young
15. IZ*ONE's Kim Min Joo
16. Red Velvet's Joy
18. BLACKPINK's Rose
19. IZ*ONE's Kim Chae Won
20. Oh My Girl's Arin
Korean netizens commented, "I knew that BTS and TWICE were popular in Japan, but I'm surprised that Baekhyun, Cha Eun Woo, Kai, and NCT members were popular too," "I guess Japanese people like good looking idol members too, lol," "Not sure where they got this information but it seems accurate, lol" and "I guess Japanese people have the similar taste in idols."