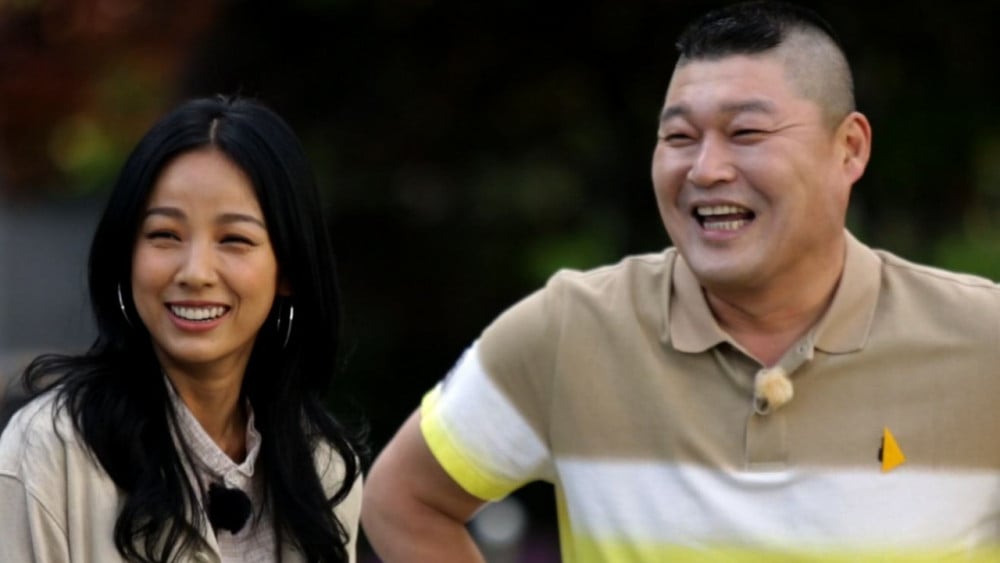 Breaking world records is commonplace in the K-Pop industry, with groups making new history every other day with their chart-topping music and Youtube views. However, did you know that there are some idols who have broken world records in fields other than music and those fields were some pretty strange ones, to say the least.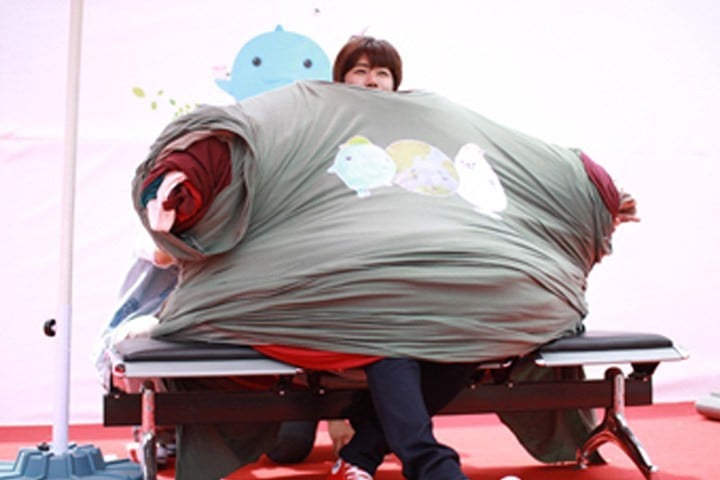 You probably never expected this, but Kwanghee actually broke the world record for putting on the most number of clothes. The record before he broke it was 247 and Kwanghee successfully put on 252 layers of clothing over 4 long hours.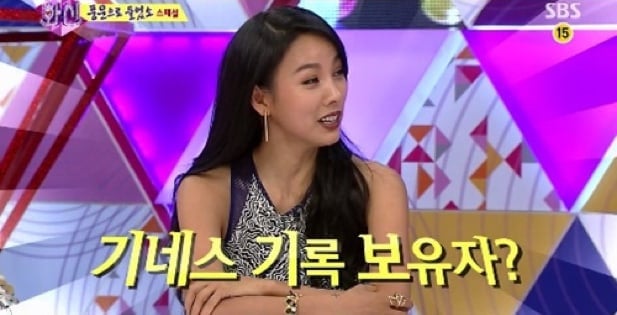 Lee Hyori's breakthrough success as a solo artist conquered not only the hearts of the Korean audience but also the front page of almost all newspapers in circulation. She broke the world record for appearing the most number of times on the front page of a newspaper. Hyori appeared a total of 891 times following the release of her hit song '10 Minutes' and every time she did; paper sales would increase by 10%.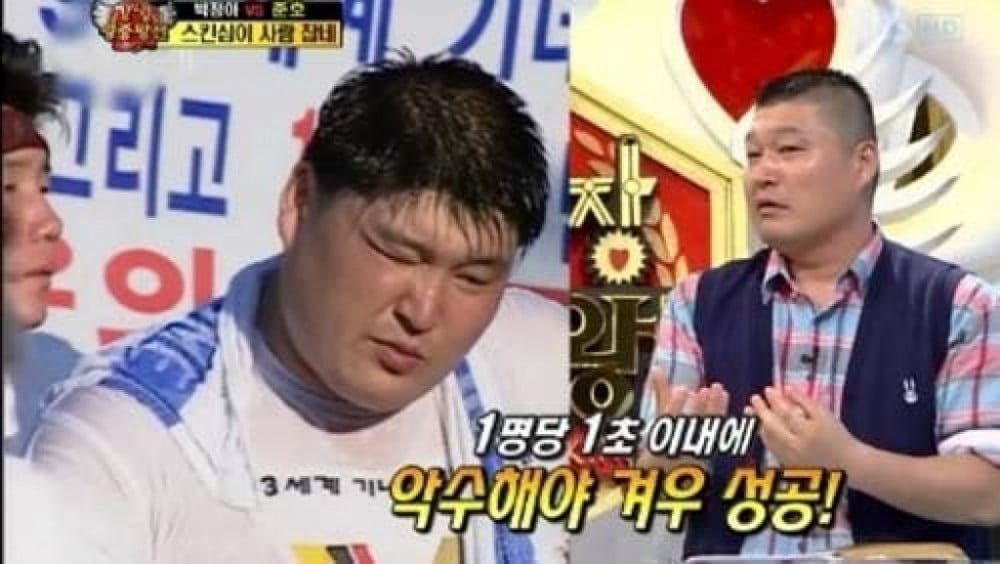 Everyone's favorite "Knowing bro" Kang Ho Dong is not just one of Korea's top traditional wrestlers and the most lovable MC and comedian but also a world record holder for the most number of handshakes in a given period of time. He shook hands with 28,000 people in 6 hours and 43 minutes, breaking the previous world record. However, it was definitely an ordeal. By the end of it, his right hand, which he used for the record-breaking handshakes, was swollen and twice the size of his left hand.
Han Young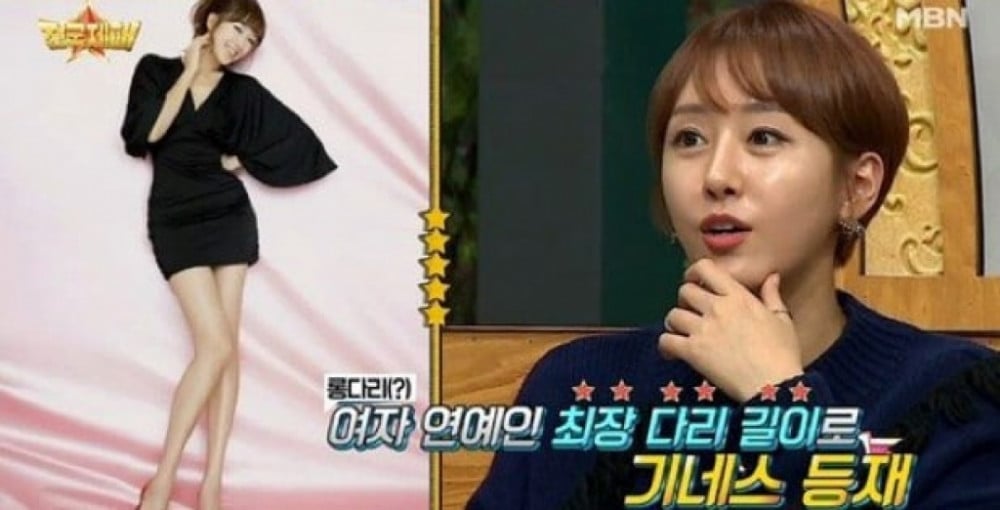 Perhaps one of the most flattering world records to break, Han Young officially broke the world record for having the longest legs among female entertainers. Her legs make up 112 cm of her height of 179 cm, giving her a beautifully proportionate ratio.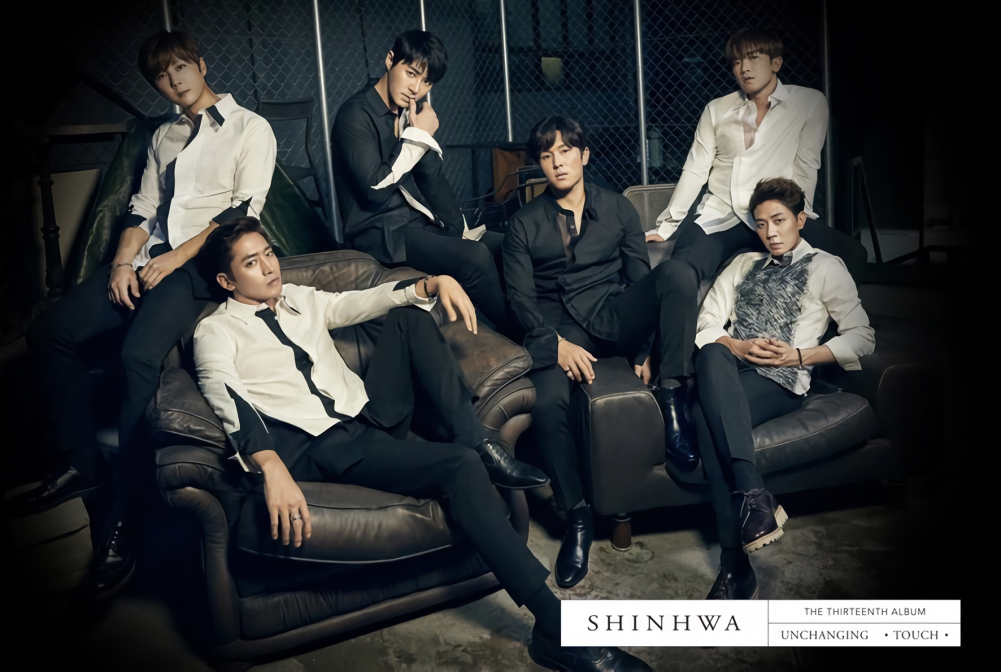 Shinhwa is a legendary Korean boy group and the group has been around for a long time. As such, Shinhwa was listed in the Guinness Book of World Records for being a boy group that lasted the longest without any disbandment (21 years and counting). Truly, Shinhwa is the definition of a success story and fans of the group truly appreciate their effort towards moving forward together. Junjin, a member of the group cited their belief in each other as the reason behind this feat.