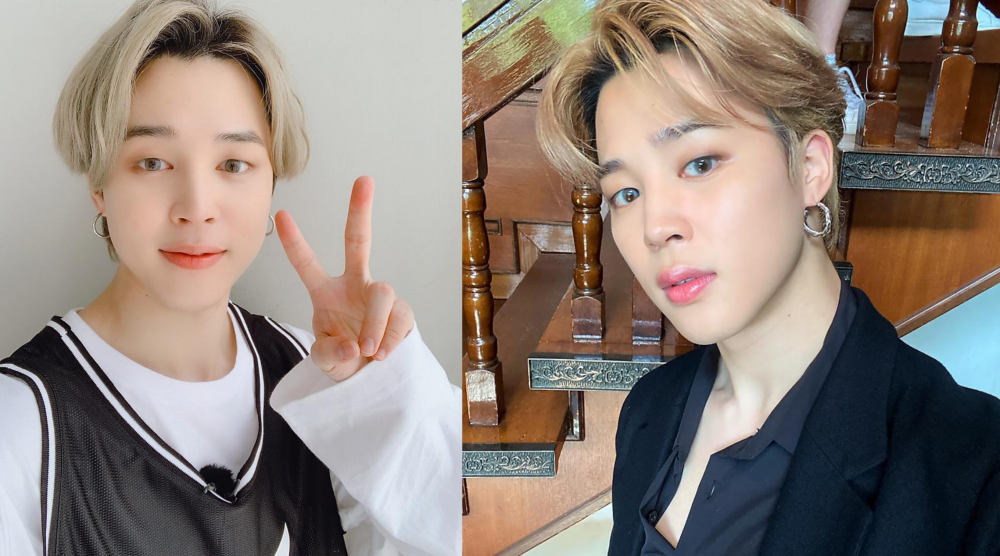 BTS Jimin once again proves that he is worthy of being the Face of Kpop, who is loved by the whole world.
On January 17, "Awesomeness TV" shared on its official Instagram account photos of famous global celebrities aged 25 to 28 and captioned it as "I can't believe these artists are the same age? Can you???"
Among those who were born in the year 1995 or 25 years old are BTS's main dancer and lead vocalist Park Jimin, popular American rapper, singer, and songwriter Megan Thee Stallion, American actress and singer known for her role as Ally Dawson in Disney Channel series Austin & Aly, Laura Marano, and Grammy awards nominated artist Post Malone.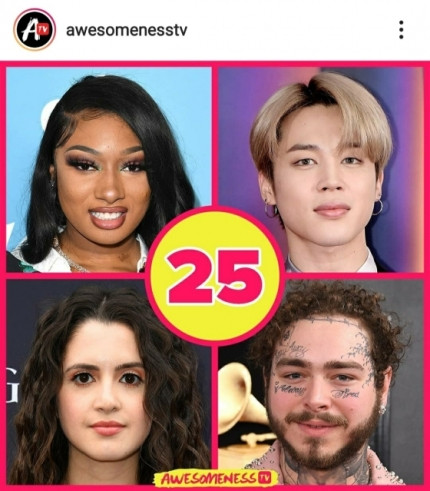 Jimin is the only Asian and the only K-pop star among the 16 global artists proving his key position in the industry as Face of Kpop, Kpop Frontman and King of Kpop. Due to his worldwide spread popularity due to his amazing talents and very likable personality, Jimin is deserving to represent.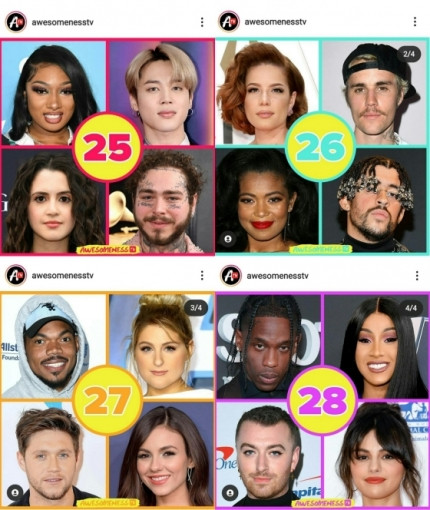 Meanwhile, Awesomeness TV is an American film and television studio company now owned by ViacomCBS Digital Studios, a division of ViacomCBS. The company was previously a subsidiary company of DreamWorks Animation and initially focused on internet video, targeting teenagers and pre-teens. Awesomeness TV is not focused on more long-form television series and films which targets Generation Z.
Netizens were captivated by how youthful, and radiant Jimin looks. It is hard to tell his real age with his angelic visuals and youthful beauty.
Some netizens in the comments sections said:
"Jimin and Post Malone are the same age? Never know, tbh."
"Jimin looks so handsome and cute at the same time."
"That's why Jimin is called baby mochi."
"Jimin angel"
"I am proud of Jimin. I believe he keeps growing as an artist."
"Jimin looks like he is getting younger, more youthful, and more beautiful with age. Not gonna lie."
It was previously reported that Jimin earned the nickname "U.S. Media Darling" and continued to charm various U.S. media outlets such as Awesomeness TV.
But Jimin is not just a pretty face. He is known to be one of the world's most influential artists and Jimin uses his platform not only to spread their awesome music but to share positivity and hope, the culture of giving back, and to advocate significant causes.