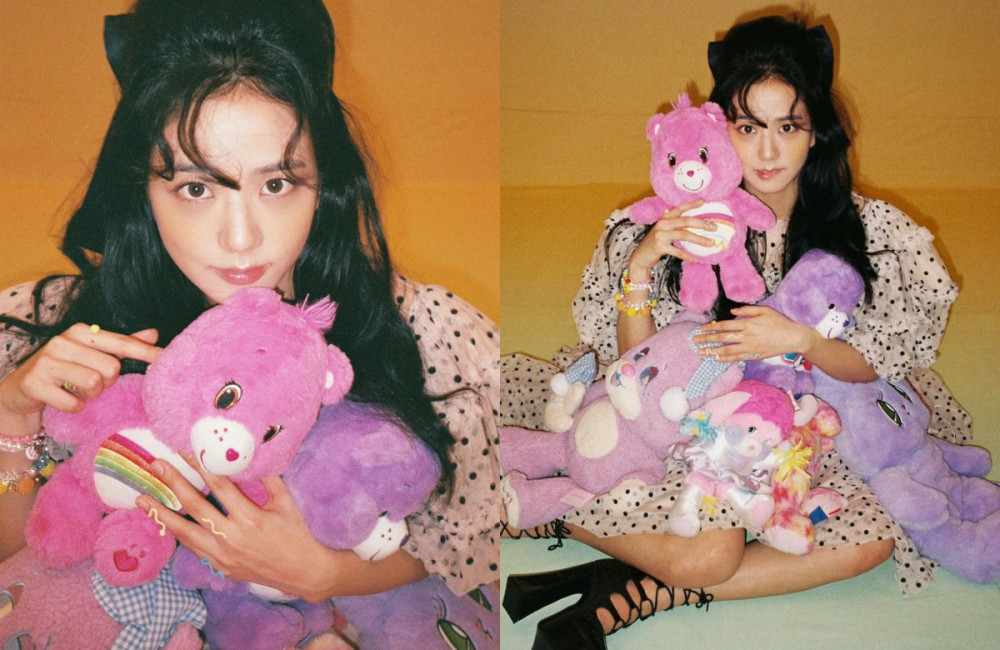 Jisoo commemorated the new year with adorable new photos!

On January 1 KST, the eldest BLACKPINK member took to her personal Instagram to write a simple "2021."

Accompanying the post is a set of three images featuring Jisoo seated in a billowing polka dot dress and tall platform heels, a number of retro-looking stuffed animals sprawled across her lap. With her hair slightly curled and pulled up with a black ribbon, she excudes visuals similar to a porcelain dolls. Her excited Instagram followers left a number of positive comments, with many of them wishing her a happy new year or complimenting the unique photoshoot.
Meanwhile, on the day before, Jisoo wrote a special year-end message to her fans, stating: "Happy new year, everyone. I hope that in 2021 we can be healthy and have more occasions that make us smile. Our Blinks, who give BLACKPINK strength by staying at our sides no matter when or where. I hope next year we can always be together. I'm always grateful, and I love you."

Meanwhile, Jisoo is currently preparing to star in the upcoming JTBC drama 'Snowdrop,' while fellow members Rosé and Lisa prepare to make their respective solo debuts.

Check out Jisoo's Instagram post below!