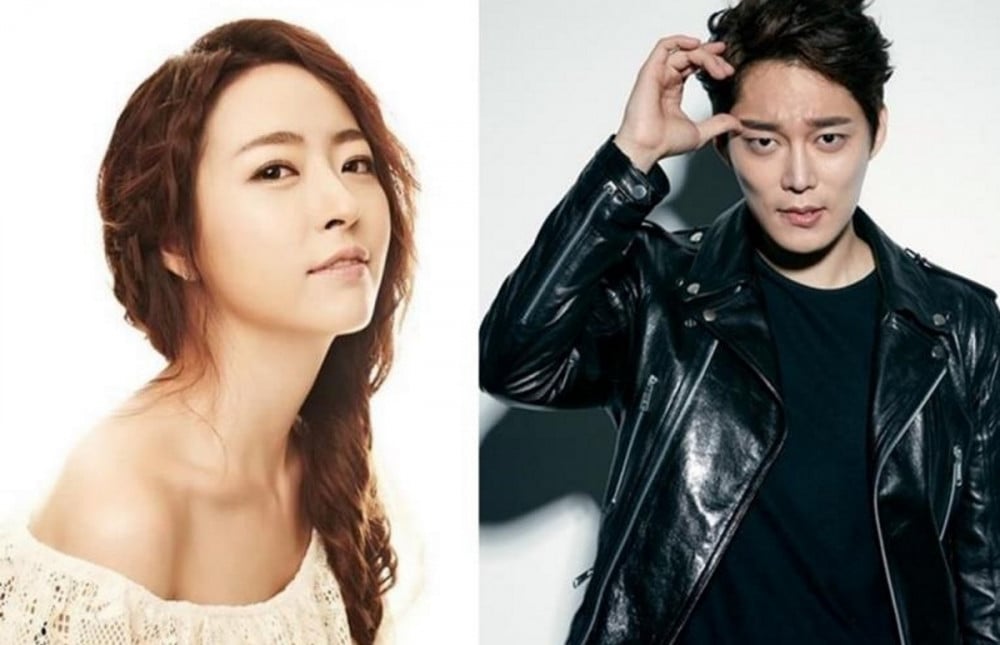 Baby V.O.X's Shim Eun Jin has tied the knot with actor Jeon Seung Bin.

On January 12, Shim Eun Jin announced on Instagram, "As of January 12, 2021, I became the spouse of Jeon Seung Bin. We got to know each other for the first time through MBC's 'Bad Love' drama, and after living as a colleague and a senior, we got to know each other's feelings at the end of the drama."

She continued, "Someone might ask, 'Isn't it too early to get married after less than a year of dating?' In fact, I think it's right to say that I was confident about people based on my experience, not just at a young age anymore. The long and short time was not an important issue for me. It's not common luck to share the rest of my life with this person and to make me want to live looking at each other for a long time, so the moment I decided to do so, I thought 'What's the use of watching this over time?'"

Shim Eun Jin concluded the couple don't have wedding plans as of now, saying, "It's difficult to do weddings right now, so I haven't set a date yet. I'm going to wait a moment for my family overseas to come to Korea. So I think it would be better to use the words pledge ceremony rather than the word wedding. I pray that the day will come when I can bring my family and acquaintances together for a meal."

Congratulations to Shim Eun Jin and Jeon Seung Bin!