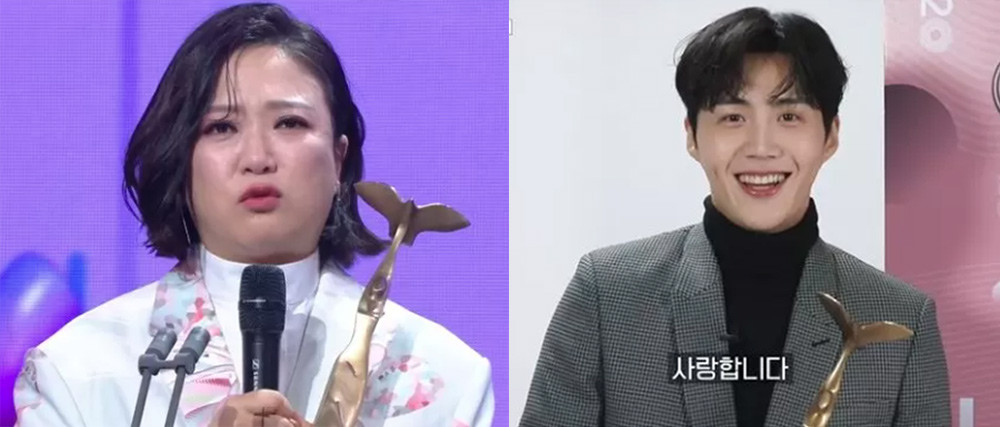 Comedian Kim Sook took home the grand prize at the '2020 KBS Entertainment Awards' while the 'Best Program Award' was given to 'Two Days and One Night.'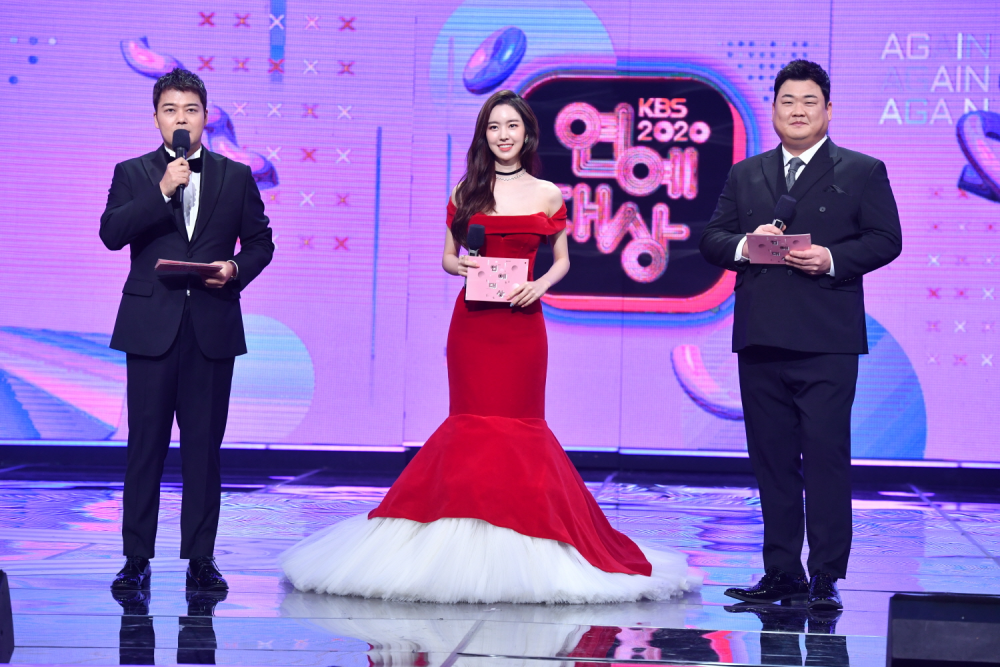 The '2020 KBS Entertainment Awards' aired on December 24th, in a non-contact format in which only broadcaster Jun Hyun Moo, actress Jin Se Yeon, and comedian Kim Jun Hyun and few winners appeared at the studio. Most of the nominees and winners only appeared on the screen as they participated through a live broadcast.

The candidates and the grand prize winners, such as Kim Sook, Kim Jong Min, Sam Hammington, and Lee Kyung Kyu, were invited to the stage.

Kim Sook's name was called for the winner of the grand prize, and she shed tears of joy as she had won the grand prize for the first time in fifteen years of her career in the entertainment industry.

The comedian gave her acceptance speech saying, "I'm really honored to receive this award. I thank my father in Busan, my mother in heaven, and my sisters. I also want to give this honor to everyone who is suffering from the COVID19, the medical staff who are working hard. I hope to create an entertainment show that can bring even a little laughter to everyone."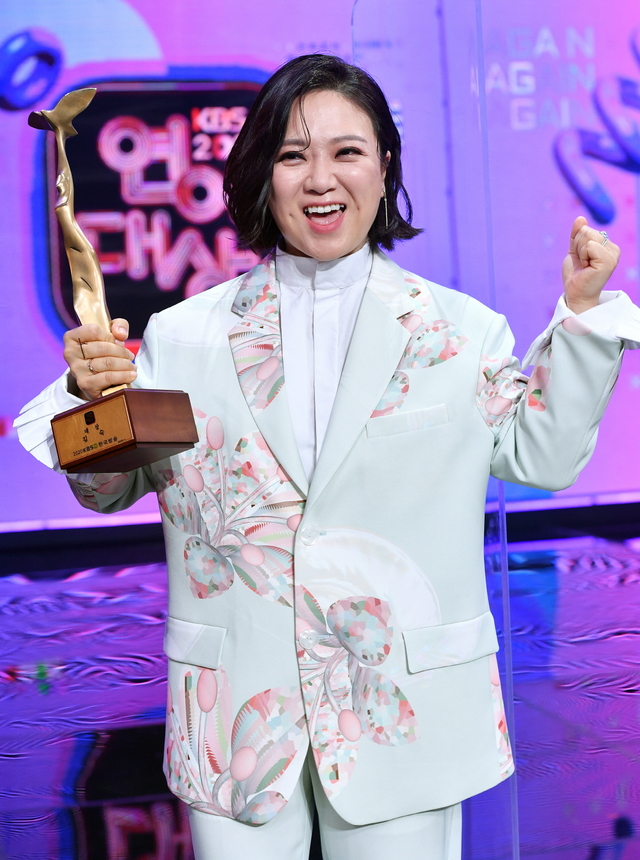 'Two Days and One Night Season 4' received the award for the 'Best Program Selected by Viewers.' The show's producer thanked everyone, including the cast members and the staff who worked hard to achieve this award. He also stated the award is more meaningful as it has been given by the program's viewers.

He stated, "I want to thank everyone who loved us and giving us such a wonderful award that we dreamt of. The year 2020 has been a depressing year, but we wanted to give joy and comfort to everyone on Sundays at 6:30 PM. We will give our best efforts to be unchanging in 2021 as well."

Here is the list of winners of the 2020 KBS Entertainment Awards

▲Grand Prize = Kim Sook
▲Best Program Selected by Viewers = 'Two Days and One Night'
▲Best Entertainer Award = Poppin Hyun Joon, Park Ye Ri, Hyun Joo Yeop, Moon Se Yoon

▲Excellence Award = Lee Yu Ri, Dindin

▲Producer's Special Award = Lee Young Ja, Song Eun Yi

▲Best Entertainer Award = Yang Chi Seung, Oh Yoon Ah, Ryu Soo Young, Hong Kyung Min, Yeon Jung Hoon, Seung Hee
▲ Digital Content Award = Kim Gu Ra

▲Best Challenge Award = Zombie Detective

▲ Special Program Award = 'The Republic of Korea Again Na Hoon A'

▲ Hot Issue Entertainment Program Award = 'Dogs Are Incredible'

▲Best Couple Award = Choi Yang Rak and Paeng Hyun Sook, Kim Ye Rin and Yoon Joo Man, Subin and Arin (Music Bank)

▲Best Teamwork Award = 'Entertainment Weekly Live'

▲ Artist of the Year = Art Director Ha Dong Geum, Jang Ji Won
▲ Broadcasting Artist Award = Author Kim Ji Eun

▲ DJ of the year award = Cho Woo Jong
▲ Rookie DJ Award = Kang Han Na

▲Best Icon Award = 'The Return of Superman'

▲ Rookie of the Year = Kim Il Woo, Kim Jae Won, Kim Seon Ho