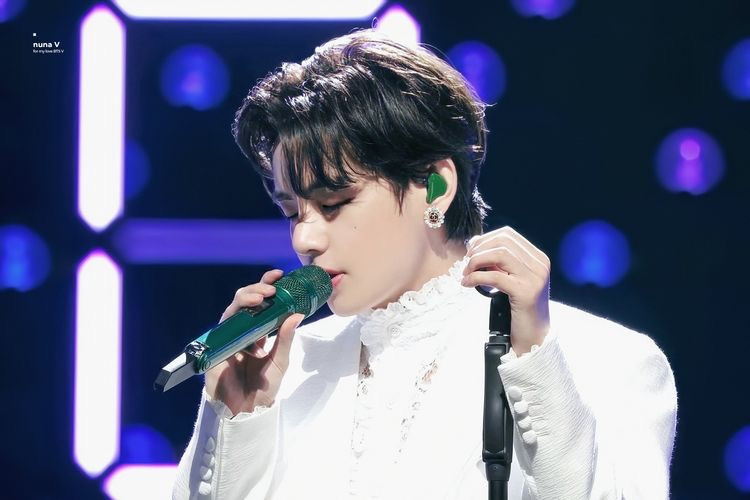 In only two weeks since its official release, "Blue & Grey" from BTS's latest album: "BE" has become their most-commercially successful b-side of all time. The melancholic ballad has attained a near-perfect attendance on all major charts of the world, most notably bagging several "first-ever b-side to..." titles.
"Blue & Grey" kicked off its achievements streak by topping the US iTunes chart for days after its release, resulting in an impressive 100K units sales in only eight days. Billboard reported the ballad as the best-selling song of the tracking week with an incredible sale of 87K units sold globally. It also landed at no. 2 on the Digital Songs Sales Chart with a sale of 69K copies sold in the U.S.
Additionally, "Blue & Grey" debuted at no. 13 on the prestigious hot 100 charts; the highest rank for a b-side by the group, and also became the only b-side from the album to chart on Billboard Global 200 at no. 9.
Furthermore, the song made history as the "highest charting b-side" on all major music charts of the world such as the U.K, Japan, and Korea to list a few.
On a popular forum site, hundreds of Netizens are in awe reading through the many accolades of "Blue & Grey."
While some left comments such as "The more you listen to it, the better it gets," others have noted V's songwriting skills as the main reason for the song's success. Some of the comments read: "V is really good at writing songs, and the lyrics are really good too" and "I'm looking forward to V's works in the future because his songs are so good."
"Blue & Grey" is undoubtedly one of the most personal songs V has ever released. He has stated in an interview that he wrote the song as a means to address and strive out of the burnout he was going through. V said: "I was having a really tough time, and thinking, "What's waiting for me at the end? It's important to be successful, but I am also trying to be happy, so how come I am not happy right now?" That's when I started to write "Blue & Grey."
He further noted his wish for fans to find comfort through the song and said: "Rather than just some stranger telling them to cheer up, I think it's better to say something like (..), "You're depressed lately? Me too. We're in the same boat. Wanna talk about how you're feeling? You wanna feel better, right? I know, but sometimes it feels like you're being washed away by a whirlpool of stress." I want the listeners to hear me saying that to them."
As soon as V's interview from the Weverse Magazine was released, many fans shared several connections from his past interviews to the lyrics of the song. One of the most mentioned was the last verse of the ballad which reads: "After secretly sending my words up into the air, now I fall asleep at dawn." Fans were instantly reminded of his many 3 AM appearances on Weverse asking for advice on how to get a good night's sleep. V even remarked it as the most favorite lyrics he has ever written and revealed that through the verse, he wished to express his emotions during those sleepless nights.
However, the most notable was the last verse of the second chorus which reads: "In the distant future, when I smile, I'll tell you I did" as it immediately reminded fans of a radio interview in September, during which, V mentioned that he is happy now.
As V originally wrote the song for his first-ever mixtape, fans and Netizens alike are waiting to hear more from the star, who as per almost every music critic, "redefined the way pop music addresses mental health" by presenting it in its rawest colors "Blue & Grey."
Source: Billboard , TheQoo, Weverse Magazine | Thumbnail: Nuna V