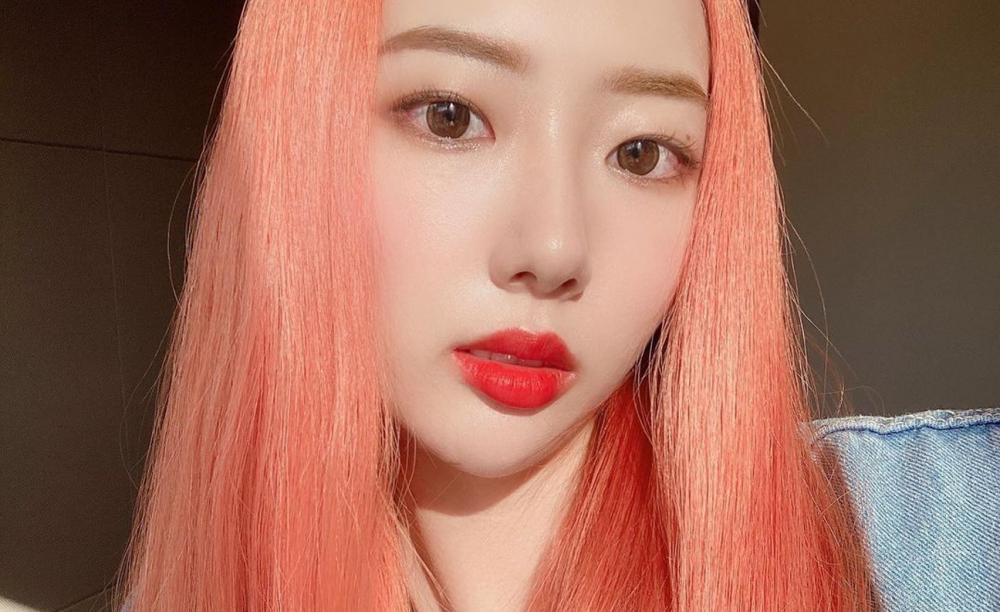 Earlier this month, there have been reports that former iLuv member Shin Minah was sent to the Seoul Central District Prosecutors' Office on charges of obstruction of business and violation of the Information and Communication Network Act by spreading false information.

This incident dated back to earlier this year in July, when Shin Minah uploaded a video on her YouTube channel claiming that her group members bullied her during her time as a member of iLuv. After this bullying incident surfaced, the former girl group member and the agency have been in a constant legal battle.
Since the news that Shin Minah has been sent to the Seoul Central District Prosecutor's office, nothing more has been heard about the case until recently, when Shin Minah posted two lengthy notes on her Instagram.

She wrote: "There was much I wanted to say, but I don't have an agency right now. I could not respond right away. That is why I am writing this right now.
First of all, the result of the lawsuit is not important to me.
I have learned that what is more important than winning is that I reveal the truth behind the incident.

The truth about the testimonies isn't completely revealed through the result of the lawsuit.

I would have tried to reveal the truth way long ago if it was easily revealed through just one report.

However, I lived in a dorm where our cellphones were constantly checked, we were forbidden to go outside, and was kept on constant watch being under the contract. So I was not in the situation to file a report, and I didn't think the situation of my pain would be relieved even if I did report.

It's because no one was on my side.
No one helped me even when I asked for help.

They all tried to hide the truth.
It's the same now.

Also, it doesn't end with just filing a report. I have to keep giving testimony after testimony, thinking back to the hard times that I want to forget and that's not easy.

I knew how difficult it would be for me and my family, who has to go through that, so I felt unjust and was hard and I wanted to escape that hell right away, so I left, even pausing my promotion activities.

I gain nothing from lying.
Why would I lie about such a thing?
There were more disadvantages to my promotions when I revealed this truth.

Still, the reason I had the courage is that I had nothing to hide.

The perpetrators want the victim to stay silent.

And I always said I wanted an apology.
Still, I didn't receive any apologies but rather was sued for defamation, obstruction of business, and stealing the fan letters.

I'm not afraid or scared of that.
Because I believe the victim did nothing wrong and should be bold and confident.

Originally, I was going to hide the situations where I felt unjust and had a hard time.

Because it's a battle that I can't win from the beginning.

I continued the promotions even if I was having difficulties and tried to be overly bright and putting on an act smiling.

But I guess it was noticeable even if I tried to hide it.

There were many fans who took notice.

Many people do not know what happened, so I will explain.

In 2019, fans noticed that I was having a hard time and contacted me through my personal YouTube channel and social media account.

But I wasn't allowed to act on my own, so I couldn't respond to any of them.

Then I stopped my activities to get treatment and take a rest. I sent a confirmation and sent a request to terminate the contract and revealed that on my social media.

After my contract was terminated, I was able to respond to the fans who were worried about me and the content of our messages spread online. That's how the truth behind these incidents was revealed. Right away, I received a nondisclosure contract from the company.

Of course, I denied the contract, and this truth was reported in the news and continued until now. (the news said I uploaded that on YouTube, but I never talked about that on my YouTube channel.)

Adding to the lawsuit,

The police officer who investigated my case told me in a phone call that the additional charges were correct. He told me that the company said I lied, so I want to clarify this.

This is the reality of a whistleblower.

It's hard for an individual to fight against a group and win.
I'm currently satisfied with telling the world what had happened.

Because the law can't help the victim.

But I'll keep fighting.

What they want to see is me shrink away.

At first, it was scared and frightened to fight.

So I gave up and lived in silence.

But, my fans widely spread this truth for me and helped me. so I was able to gain courage and am fighting until now."

In her second post, she explained the situation further and thanked all her fans who have supported her and showed her love. She said, "I don't know what the outcome of this will be, but I'm still preparing to reveal to the world what I had gone through.
In the future, I want to establish an organization that can help victims like me to help them.

I believe the best revenge is to be successful, so I will live well and become successful.

Also, I want to thank all the 'Chocolates' who have supported me and helped me reveal this truth worldwide. I thank you for helping me gain courage. Thank you and I love you."