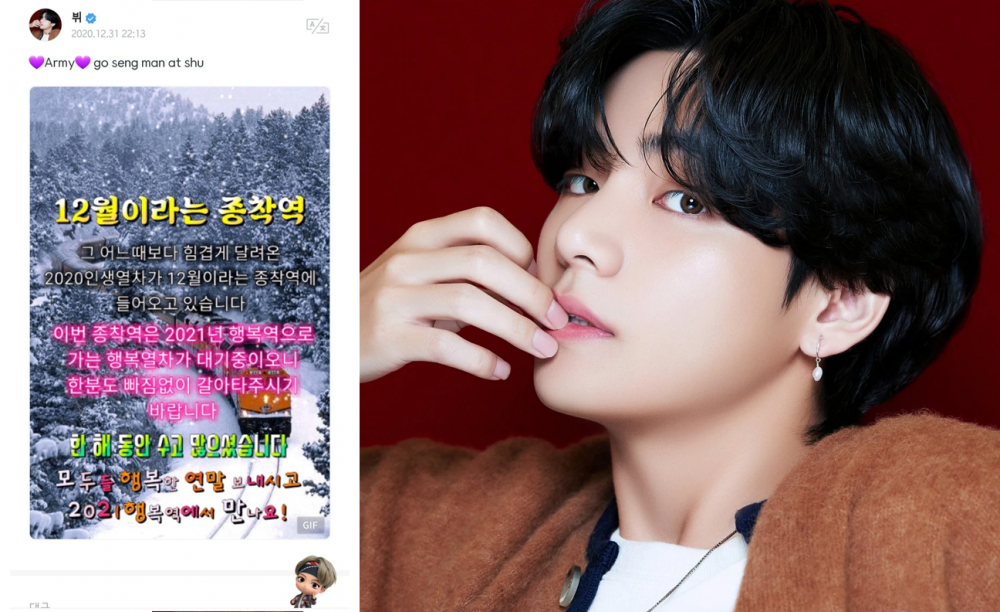 A new year has come in Korea as artists leave messages to their fans wishing them well in the new year.
BTS member V also left a cute message for his fans on Weverse as he uploaded a gif with the brief message. The witty message is written in an instructive announcement style usually heard at a train station.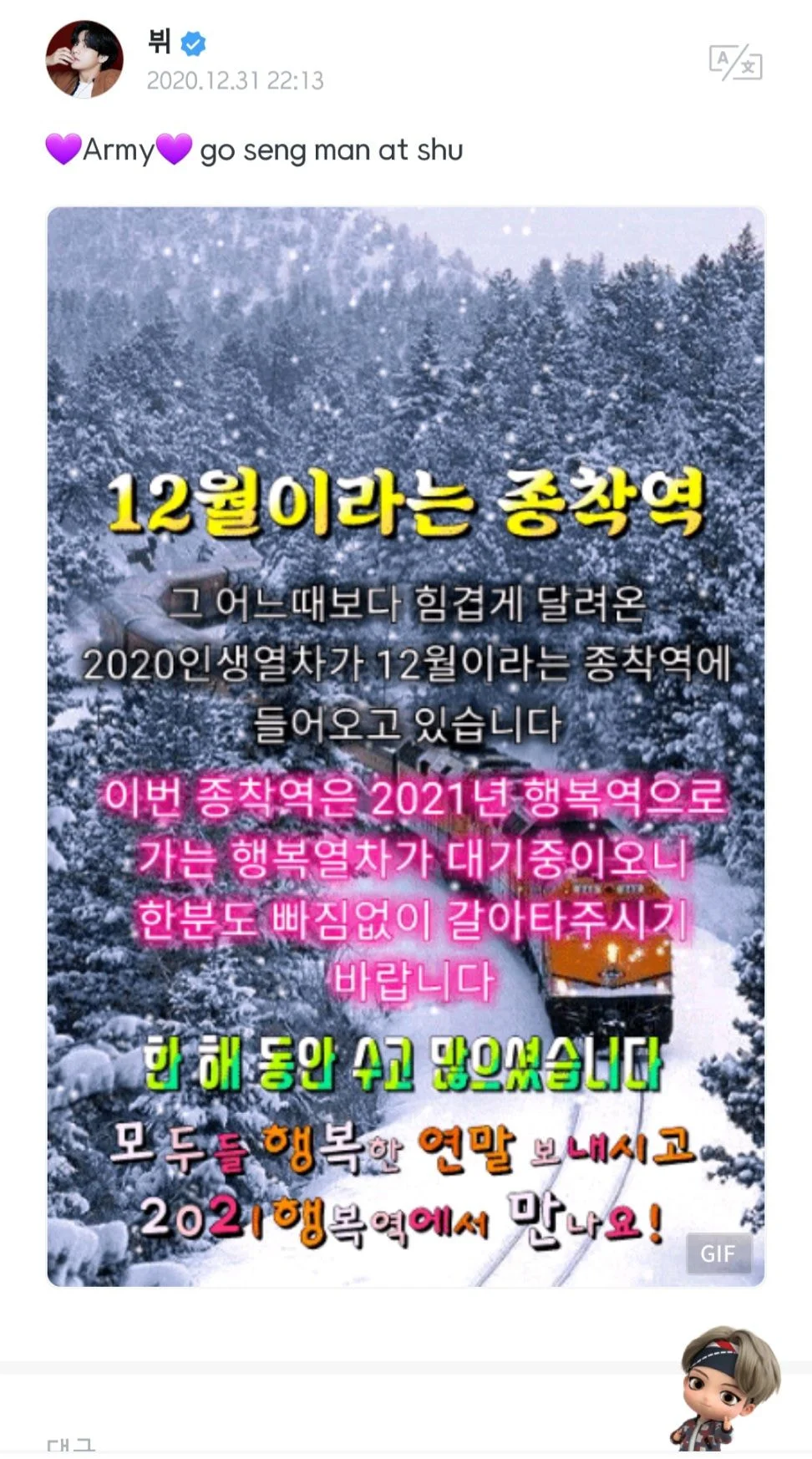 The message reads: "The last stop called December, the 2020 train of life that has traveled a difficult road is now entering the final stop called December. The Train to 2021 Happiness is on standby in this station, so everyone, make sure to transfer. You've worked hard this year. I hope you spend a happy year-end, and I'll meet you at the 2021 Happiness station!"
This message was shared in various online communities as fans responded, "I think this kind of message, very dad-joke vibe," "Lol, this is so like V," "This is something my mom or dad would like, so cute," "I wonder who V got this from lol," "V is so cute," "Lols, I'll make my way to happiness station right now!" and "I think this is similar to the one from last year."