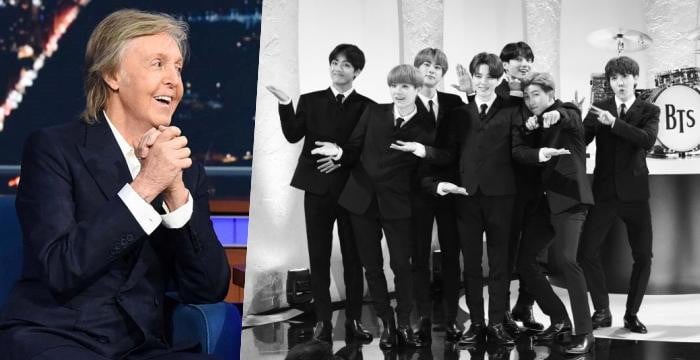 The legendary Paul McCartney of The Beatles mentioned BTS in a recent Apple podcast.
Some in the media have labeled BTS as 'The Beatles of the 21st Century.' So an interviewer, during the podcast, asked him questions about boybands.

Interviewer- Do you listen to anybody today? Is there an actual artist, boyband, or group that you listen to?
Paul- For me, it's not really because of the music; it's for their fans. Seeing some young kids go through what we went through, BTS, the Korean guys, I like watching them. Seeing what's going on, I think they're good. I couldn't sing one of their songs, but I like them.


BTS has reacted to people comparing them with The Beatles in recent Wall Street Journal's 10th Annual Innovators Award where they were named as the 2020 music innovator.

RM said, "We've never ever been like The Beatles or even, like, more than them. We're just like seven normal kids who love music and performance, who have a dream to give hope and love and positive energy and inspiration to the people in the world."
Whereas Jin said, " Wow, The Beatles... To even be compared to the legendary group is a great honor."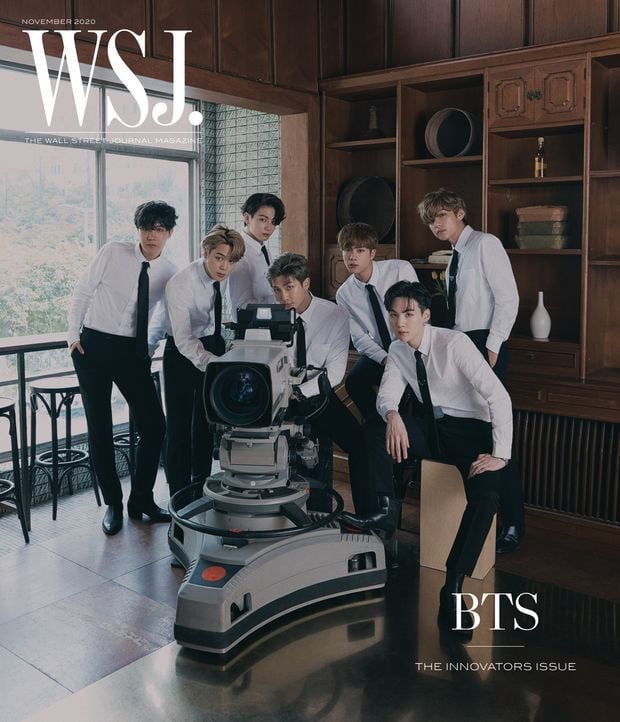 BTS, a 7 year-old-group with 7 members, is undoubtedly one of the biggest and most influential artists in the world. Although they are completely different from The Beatles, they are a media favorite and have fans going into a frenzy over them, similar to Beatlemania in the 1960s. Even with their non-English songs and having just one English speaker, with their refusal to be confined by genres, they are the living proof that music does transcend languages and cultures.

Known for their lyrics and values they hold in their music, including phenomenal dance performances, they have been ruling the K-pop industry and the world entertainment industry for quite a while now.


"For a long time, K-pop groups did not offer much realism [like] BTS do. From 2009 to 2015, they sang about love, sadness, friendship, and emotions. However, BTS have talked about the hardship and struggles in life that resonate with young people," - Tamar Herman, a Billboard columnist.