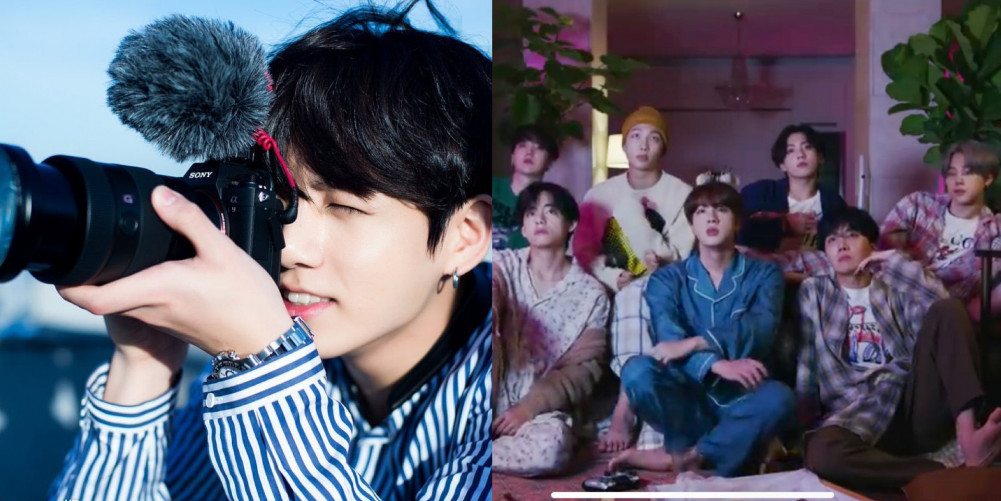 Big Hit Entertainment just dropped the 'BE' title track 'Life Goes On' official music video (MV)teaser at12 am KST, and sent ARMY worldwideinto overdrive.
The teaser depicts BTS member having a close bonding time, and as that alreadyexcites ARMY,seeing thecredits sent them into a total frenzy. Displayed in the description box in all its glory, the MV credits for 'Life Goes On' shows Jeon Jungkook in the first line, being credited as the Director. While Yong Seok Choi and Jihye Yoon (Lumpens) are credited as Assistant Directors. Jungkook also mentioned in his youtube live that he is the Project Manager of MV directing, monitoring all the process that goes into the MV making and working closely with the directing team.
Jungkook quickly climbed the Twitter trends after the teaser's release, with 'JEON JUNGKOOK' trending at #2 and 'DIRECTOR JK' at #15 on worldwide trends. He is the highest trending BTS member after the teaser release. He also trends at #2 in the United States and other 78 countries. His worldwide Google searches also peaked at 100 after the release of the teaser with 'Film Director' being the Breakout on his rising related topics.
'Life Goes On' first official teaser becomes the fastest MV teaser to surpass 1 million likes in Youtube history in just 36 minutes, surpassing "Dynamite" (52 minutes). The noteworthy part is 'Life Goes On' teaser was dropped by surprise, unlike Dynamite, which was announced, but it still manage to break Dynamite's record like a boss. Director Jungkook's impact? Most probably, yes!
Fans and media worldwide are raving about the teaser and how proud they are of Director JK, seeing how far he has come, from his first Golden Closet Film (GCF) in 2017 to his first debut as an official director 3 years later.