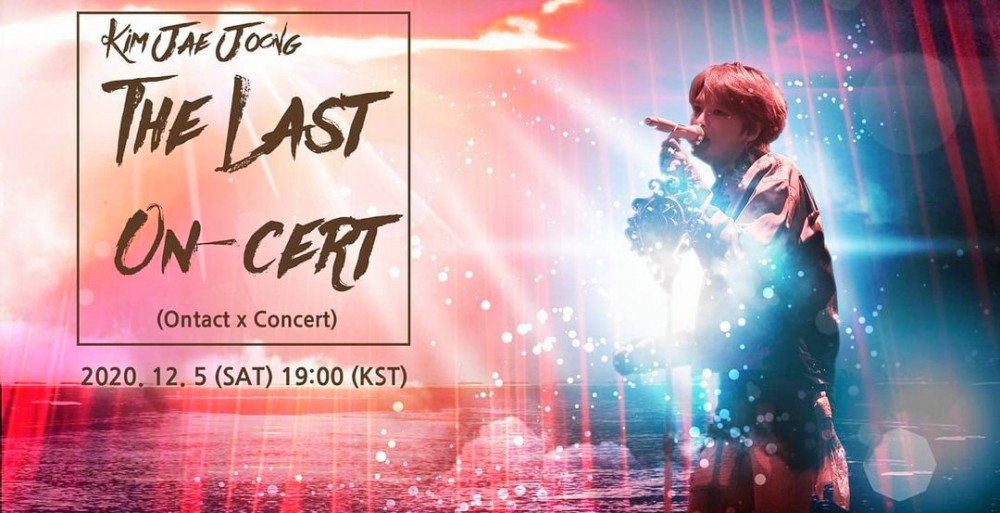 On the 20th, various news outlets announced that Kim Jaejoong has confirmed to hold an online concert "The Last On-Cert" to meet his fans all over the world on December 5th at 7 pm (KST).
This online concert will be hosted for overseas fans via the global streaming service KAVECON, which provides LIVESTREAM, VOD and real-time English subtitles.

Kim Jaejoong, who enjoys a constant popularity not only in Korea but also in Japan, Asia and all over the world, is raising the expectations of fans, who are looking forward to his dramatic vocal performances and unrivalled, attractive and stylish stages that he will boost and expand through this online concert.

'The Last On-Cert' contains a dual meaning about the artist's desire to make this his 'last online' concert, which will be live streamed to soothe the disappointment of not being able to meet his fans in person due to the prolonged COVID-19 pandemic. In hope for a day when the next concert could be performed face-to-face with fans same as before.

During the event, Jaejoong will not only communicate with fans around the world in real time, but he will also fill the concert with various new stages such as unveiling for the first time, a live premiere performance of his new OST 'Things To Love' for the JTBC and Netflix drama 'Private Lives'.
Check out the banner below for more details about the online concert:

Meanwhile, Korean Fans can make a reservation through Olleh TV and Seezn (season) app.

An official of the concert commented: "Kim Jaejoong who has earned the support of domestic and overseas fans, and is boosting a worldwide popularity, has confirmed the concert through a real-time online streaming platform, at the request of many global fans who want to join the singer's stage and live, the news of the progress of this online concert was delivered, and Kim Jaejoong also spurred on preparing for the upcoming performance to create a hot meeting environment with fans."

Jaejoong conveyed through his Instagram:
"I sincerely hope that this ontact performance will be the last -online- concert.
I hope we can get back our free daily life soon.
.
.
.

The Last "ON-CERT"
2020.12.5(SAT) 19:00(KST)"
Are you thrilled for Jaejoong's online concert?