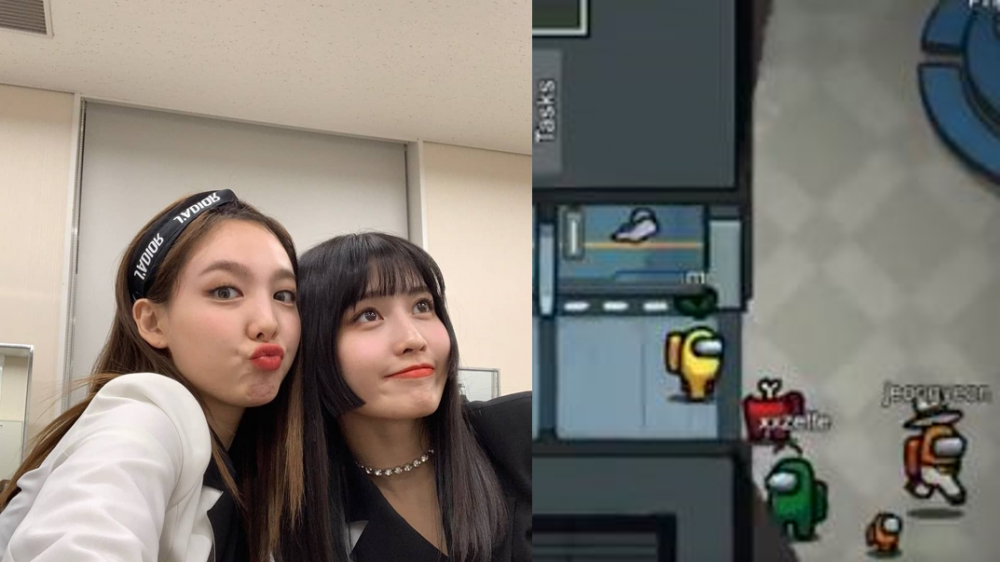 Among Us is an online multiplayer social derivation game created and distributed by American game studio InnerSloth and released on June 15, 2018. The game happens in a space-themed setting where players each take on one of two jobs, most being Crewmates, and a foreordained number being Impostors.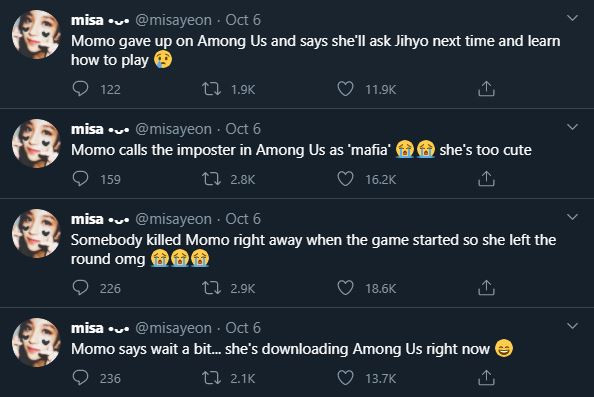 On October 6, Momo found out how to use v live chat feature. She said "How do we play a game together? I want to play games with ONCE too. What's Among Us?? Can I play Among Us with ONCE? How?"








Somebody kills her and she says that next time she will ask Jihyo how to play.

Momo set an alarm 10 PM KST and try to play Among Us with Nayeon and Onces.