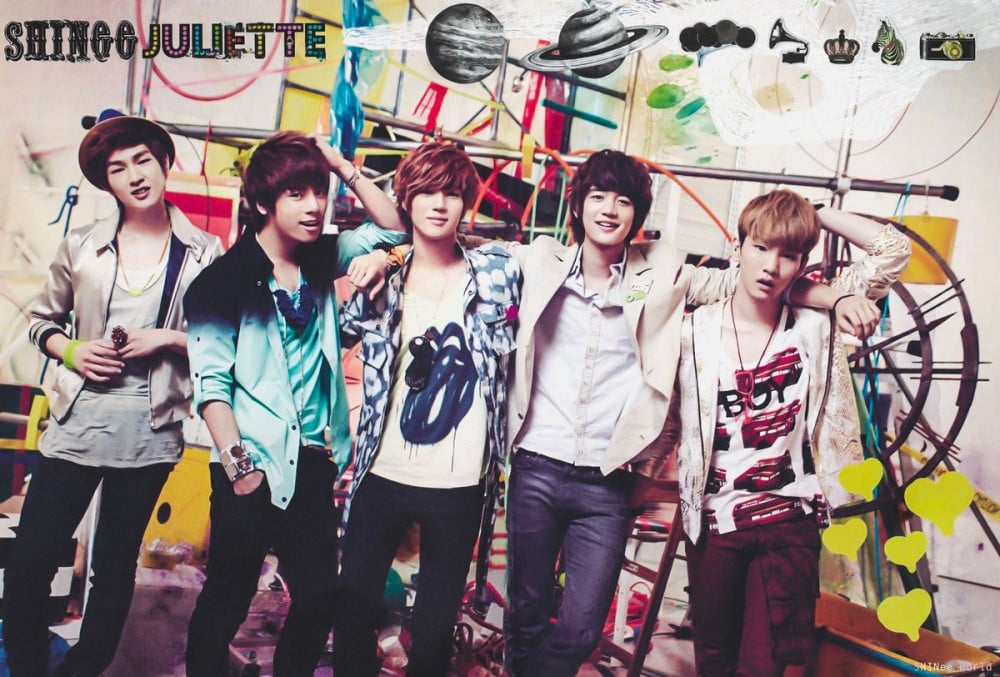 Kpop groups often have very diverse and unique concepts every time they have a comeback and the title tracks they are promoting are directly linked to that concept. Some groups have taken it a step further and produced title tracks inspired by William Shakespeare's works with concepts associated with it. Here are some of those groups and their songs inspired by Shakespeare's works.
1. 'Juliette' by SHINee
Released on 6 July 2011, this song is inspired by 'Romeo and Juliet.' In it, the members profess their love to 'Juliette' and plead with her to love them back, capturing the same passion evident in Romeo's declaration of love in the famous balcony scene.
2.'Last Romeo' by INFINITE

Another song inspired by the famous tragedy, 'Romeo and Juliet,' this song was released on 21 May 2014. The group invokes the heartbroken Romeo of Act 5, who believes that his love is dead, through this song.
3. 'Not By The Moon' by GOT7
In this song released on 20 April 2020, the members promise their love to 'Juliet' and ask for her love in return but, in a twist, asks her to "swear not by the moon, th' inconstant moon." In the play, it had been Juliet asking Romeo to not do so in the balcony scene.
4. 'To Be Or Not To Be' by ONEUS
The latest song on this list, it was released on 19 August 2020. The title stems from the start of Hamlet's famous soliloquy: "To be or not to be - that is the question." And it is indeed the question facing the vampire monarchs of ONEUS' storyline who must choose between life and death while standing at the crossroads of fate.
(Trigger Warning: blood, gore, death/murder, flashing lights/images, trypophobia, heartbeat sounds/monitor, gunshots, violence).
Bonus: 'Be Mine' by ONEUS (original by INFINITE)
This song was performed as part of Mnet's 'Road to Kingdom.' As the original song was about tragic love, ONEUS decided to put a spin on it by portraying it as the love story of Romeo and Juliet. The group also rearranged the song and added new lyrics that directly reference the play, with member Ravn also contributing as a lyricist.
Do you know of any more Kpop songs inspired by William Shakespeare's works?