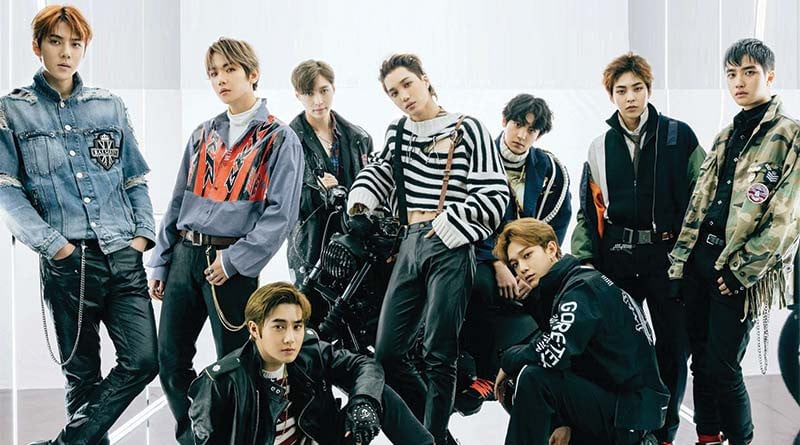 Hello, K-POP fans and EXO-L in particular! Due to the huge interest these days in EXO's future, today's topic is their contract renewal. I will provide you with as much information as I can, so please share your opinion keeping these questions in mind after you read the article. Try to be unbiased as much as you can. I am not an EXO-L but I have started to get into EXO these days so please do mention if I have missed something. Okay, so now let's get started with the questions!
-Do you think EXO will renew their contracts for another 3 years in April 2022(1 year, 8 months)?
-Do you think they will renew again after those 3 years pass considering SM has shown promotions never get better only worse?
-Which members are most likely to renew and which members are less likely(excluding Lay)?
-Do you think SM has shown signs of treating some members differently from the rest and do you think that might have to do with the fact they are more likely now to renew in 1 year and 8 months?

-Lastly, why do you think EXO-SC does not get to promote much not even on music shows and SM the stage? Is it possible because they are part of the members that do not have a reason to renew?
-If it comes down to it do you think all members will leave SM if the majority vote to leave or will they settle for another 3 years with SM for the members that want to stay for a little longer?

-Do you think a scenario similar to the one of Girls' generation is possible?
-Is there any possibility Obsession might have been their last album?
-If EXO does win the K-POP category in the VMAs do you think SM might start treating them better and will losing make a difference too(kinda doubt it will)?
Now that we are done with all the questions that you should keep in mind when forming your opinion let's start with the information we have.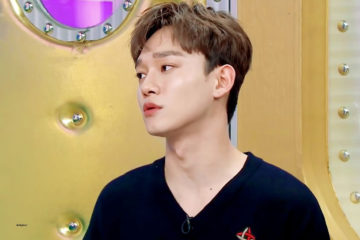 1. EXO Chen appeared on Radio star in early 2019 and confirmed that EXO signed their contracts on the same day so their contracts will end on the same date as well. The contracts were confirmed to be 10 years long based on the information from the lawsuits of the 3 former EXO members Kris, Luhan, and Tao. Many k-pop fans assumed that contracts freeze during the enlistment period but it does not seem to be the case based on what Chen said. He also said he is not stressed about the contract renewal and wants to do what he loves as much as he can. The host Yoon Jong Shin who is a CEO and an artist said to Chen that he has to start thinking about it now not when that year comes.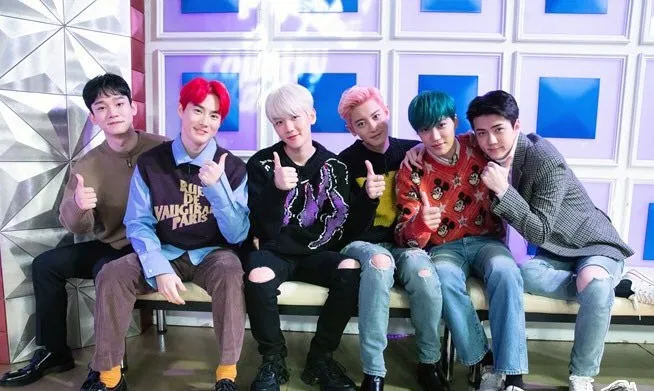 2. EXO on Radio star in December 2019. When the group appeared on the show they expressed their disappointment with SM and the neglect towards the group and how SM called everything minimalism. The group has even shared that despite their booming popularity with Growl when they sold their first million-seller album(when SM build a whole building with that money) there was not enough even food for the members to eat at times so they would fight and that lasted about 3 years all the way up to 2014-5 after which the members say they got better treatment for a while then it was gone again and SM started the minimalism with their comebacks(lack of album promotions, cheap MVs, no international tours(which bring the most profit to the artists based on contracts)) despite the group bringing more and more profit each year and the most out of all SM artists. Even this year EXO is set to bring most profit even in 2020 if the rumored EXO-SC repackage and Kai solo debut happen.
3. EXO have discussed their contract renewal only with each other, not with SM. Previously when Chen guested on Radio star and got told to start thinking about the renewal now not the year of renewal it seems like EXO did talk about it between each other but did not talk about it with SM even in December 2019. During the show, they confirmed that they will stay together no matter what be it in SM or somewhere else with another company. Many back then took Suhos words talking about another company as a hint that potentially the members might not renew their contracts and maybe sign for example with Lays studio which has tremendous work and quality when it comes to MVs.
4. EXO Chanyeol recently made a video on NNG studio and said he wanted to show EXO-SC schedule because many have said they wanted to see him. They had only two schedules and Chanyeol went to them on his own using his personal car because it was easy schedules and he does do alone because he did not want to hassle his manager and be a good celebrity. Of course nothing wrong with that. That day's schedules were an online fan-meet and game broadcasting. When Chanyeol arrived at the SM building and went to the elevator what he said caught the fan's attention "I am tired of having only two schedules". Many fans took this as Chanyeol hinting that he wants more opportunities and schedules for himself and EXO-SC as most fans know EXO-SC never has promoted on a music show and on SM the stage despite having two albums now, while everyone else who released an album has already appeared on SM the stage(Suho did not either) and on music shows.
5. Lack of creativity and freedom. EXO Chanyeol and Sehun shared that the solo track On me for Sehun that was made by Chanyeols NNG studio was originally rejected by SM but Sehun liked it so much he did not leave SM alone till they agreed. The members that left SM in 2014 themselves said that the lack of creativity and freedom is one of the reasons they left. Lay and Chanyeol who are extremely talented producers and writers have had so many songs rejected to be on an EXO album but now through EXO-SC and Lays solo career we can see so many songs that could have been for EXO but would have been rejected only because they are not from a producer and writer with years of experience even though many of those songs are better than many songs made by SM producers.
So after reading this short text share your opinion what do you think EXO will do? If I am missing something really please do add in the comments section.