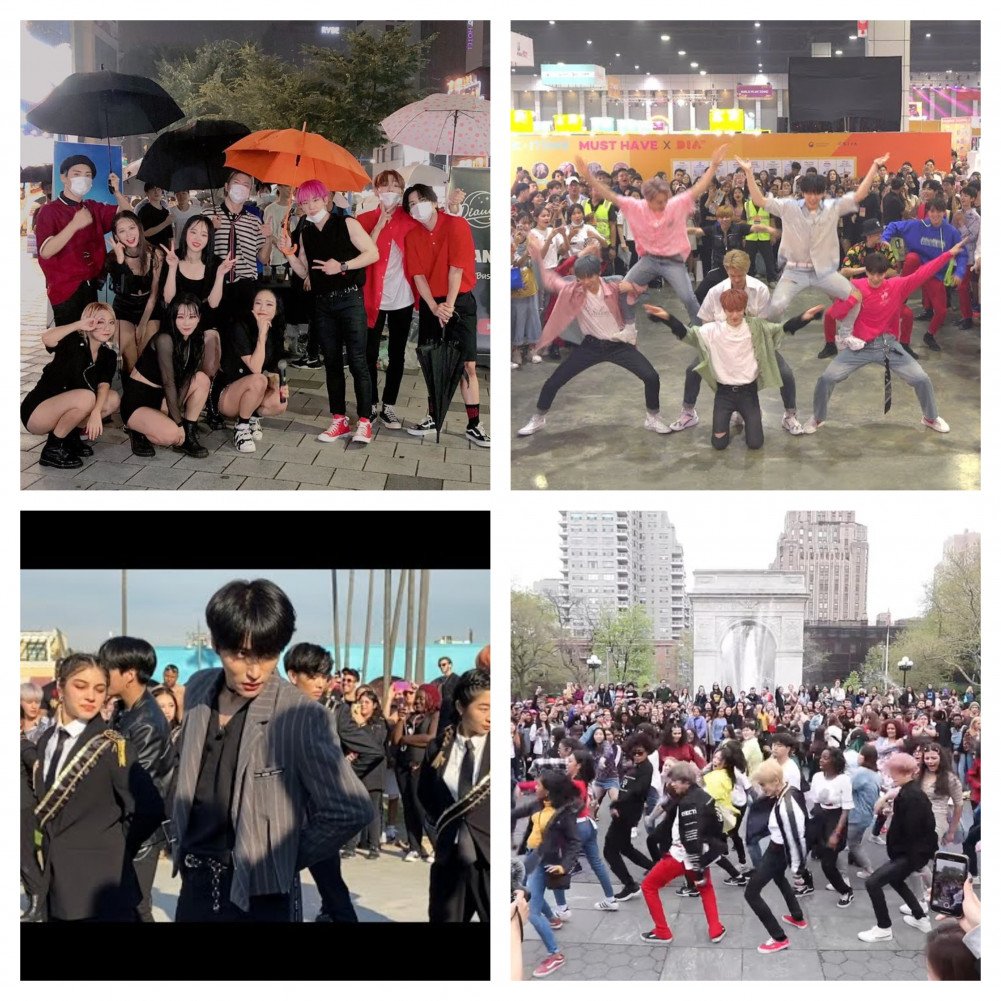 It must be great for fans to be able to dance with the idols they admire! Here are some lucky fans dancing with idols!
A.C.E
A.C.E members used to busking before their debut. They still visit places where they busking in pre-debut times. A.C.E members suddenly appeared while a Korean dance cover crew (DIANA) covering their song "Savage" and surprised everyone!
ATEEZ

ATEEZ is a group that interacts a lot with their fans. When they're in Los Angeles, a dance crew (SEOULA) performing "Wonderland". ATEEZ member surprised them and danced with the crew!
NCT 127
NCT 127 members appeared at a random dance event in New York and the members danced with fans to BOSS, Regular, Cherry Bomb, Simon Says! (Click 19.40👇)
ONEUS
ONEUS members also attended the random dance event at 2019 KCONTHAILAND and danced with the fans to the songs of many groups!