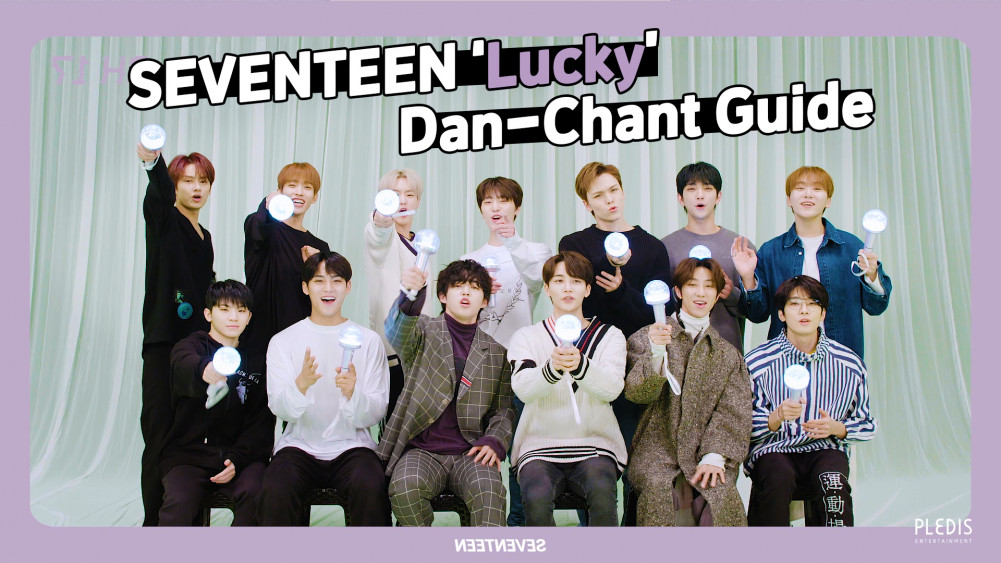 SEVENTEEN continues to take their fan chants to another level with the recent release of their "Dan-chant" guide for their song Lucky, a popular B-side track of their third studio album An Ode.
The idol group has always been creative in presenting cheering guides for Carats (SEVENTEEN's official fandom)—rapping 13 members' names in normal and reverse order for Getting Closer, chanting in decreasing loudness for Left & Right, and singing their names for their Japanese song Fallin Flower to name a few.

This time, they released a fun "Dan-chant" guide, a fan chant which incorporates dancing, hence the term.
The detailed part of the dance was previously uploaded on the group's official Twitter account featuring the members prior to the reveal on which song the guide is for.
The Dan-chant will be part of the group's 4th Fan Meeting SEVENTEEN in CARAT LAND on August 30 through a Lucky Dan-Chant event where fans could be featured on stage together with SEVENTEEN.
Are you looking forward to SEVENTEEN's 4th Fan Meeting?
Tickets are still available on Melon Ticket (for 4th term Fan Club Members) and on WeVerse shop (for Non Fan Club members) until August 30.