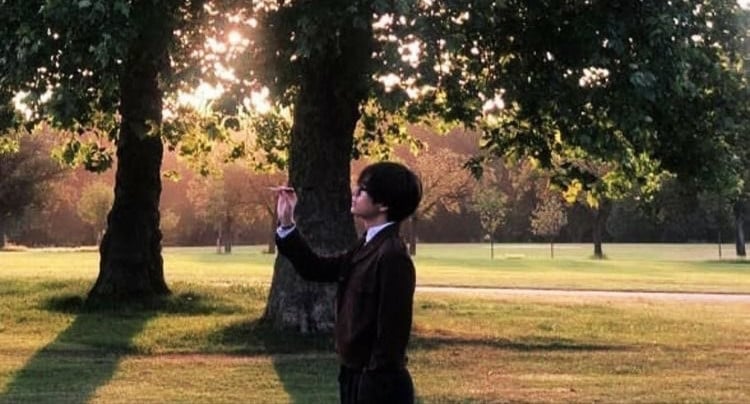 Armys are celebrating the very first anniversary of BTS V's first all English language solo song 'Winter Bear' today and took twitter trends by storm by occupying the top spots with multiple hashtags across South Korea and worldwide. It's been an year since V unexpectedly surprised his fans with a heart warming song with equally soothing MV.
#1YearWithWinterBear is currently trending worldwide with over 300k tweets in many countries including Korea, Australia, Russia, United States and so on.
All other hashtags related to 'Winter Bear' have entered the worldwide trends as well.
'Winter Bear' was inspired by 'About Time', a British romantic comedy film directed by Richard Curtis, starring Domnhall Gleeson and Rachel McAdams. The film is about a young man with the ability to time travel, who makes attempts to change the events of his past in hopes of improving his future. The actor had proposed while the actress was sleeping, so he described his love as a bear sleeping in the winter like the actress was sleeping happily in movie.

V's fans, through fanbases made a point to set an example about the idol's global positive influence as most of them made several meaningful donations on this anniversary of 'Winter Bear' to not only help the ones in need but to make this day more meaningful by reaching out helping hands and celebrate humanity along with the masterpiece.