A lot has happened in the past couple of daysIf you get triggered by subjects such as bullying, abuse, depression, mental health struggles, and/or suicide attempts, you might want to click off.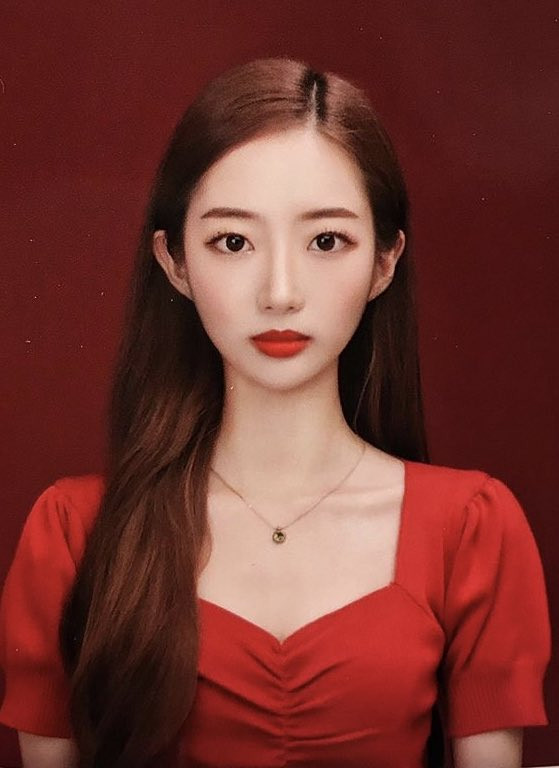 Shin Minah made her debut as a member of ILUV for their comeback with "Open The Door" on November 11, 2019. Not long after, she went on hiatus from the group for health reasons. The first update she gave on her status with the group, came a couple of days ago on July 12. On that day, Min Ah announced on her Instagram she had finally been able to terminate her exclusive contract with WKS ENE in court. She shared she had been struggling with her mental health and was seeing a psychiatrist.
A day later, a fan released DM's between her and Min Ah. The fan had reached out to Min Ah after becoming worried over posts made by Min Ah. Min Ah mentioned struggling with insomnia, a loss of appetite, and she was very sympathetic towards former AOA member Mina after she revealed how she was bullied. In the DM's, the fan asked if Min Ah had also been bullied. Min Ah confirmed she had been bullied by all the ILUV members, both physically and mentally. Ga Hyun, another former ILUV member, confirmed the bullying happened.




Because Min Ah revealed some of the members were about to release an album, it is believed some of them will make their debut in WKS ENE's upcoming girl group BOTOPASS. People, therefore, went to ILUV's and BOTOPASS's official social media accounts and demanded an explanation from the company. In response, ILUV's accounts were all deleted. People who mentioned Min Ah were blocked from the BOTOPASS's accounts and replies mentioning Min Ah on Twitter were hidden.
On July 14, Min Ah posted on her Instagram that she was still having trouble eating and that she currently weighed only 36kg. In the same post, she revealed WKS ENE called her to ask her to keep quiet on the bullying. In response, she said she didn't see why she to keep quiet and that she wanted an apology from the people who hurt her.

https://www.instagram.com/p/CCn8q3unbPb/
In the early hours of July 15, Min Ah posted a goodbye message on her Instagram live. Later on that day, she posted a video to her YouTube channel, revealing she had gone to Han Gang River, but was thankfully saved by a police officer.
Min Ah is currently taking a break from social media, but you can still leave her supportive comments for when she comes back.
If you are having suicidal thoughts, please reach out to a loved one or contact your national suicide hotline.

http://www.suicide.org/international-suicide-hotlines.html