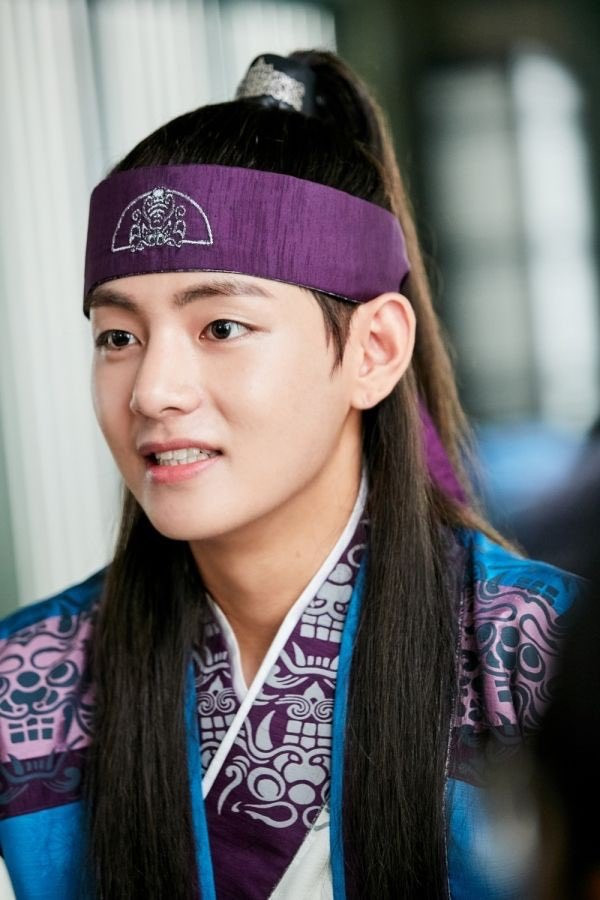 BTS' V, who previously made headlines as "Idol of Idols", continues to draw attention from several foreign celebrities who have publicly expressed their love and affection towards V.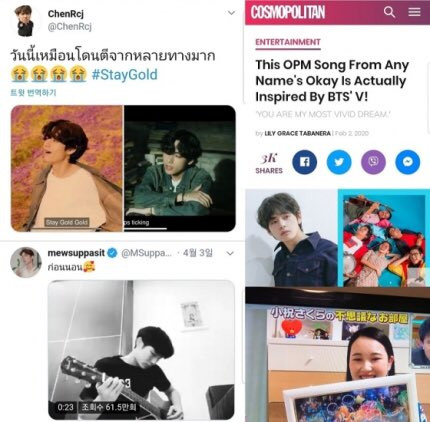 K-media reported, while being called "Idol Textbook" and "Idol of Idols" for being a role model for countless of junior idols, stars from abroad are also confessing their affection for V and claiming to be his fan.
Sakura Koiwai, a famous golf player in Japan revealed V as her favourite star, she has mentioned, "I am a BTS fan, and I especially like V, Tae-tae (V's nickname called by Japanese fans)".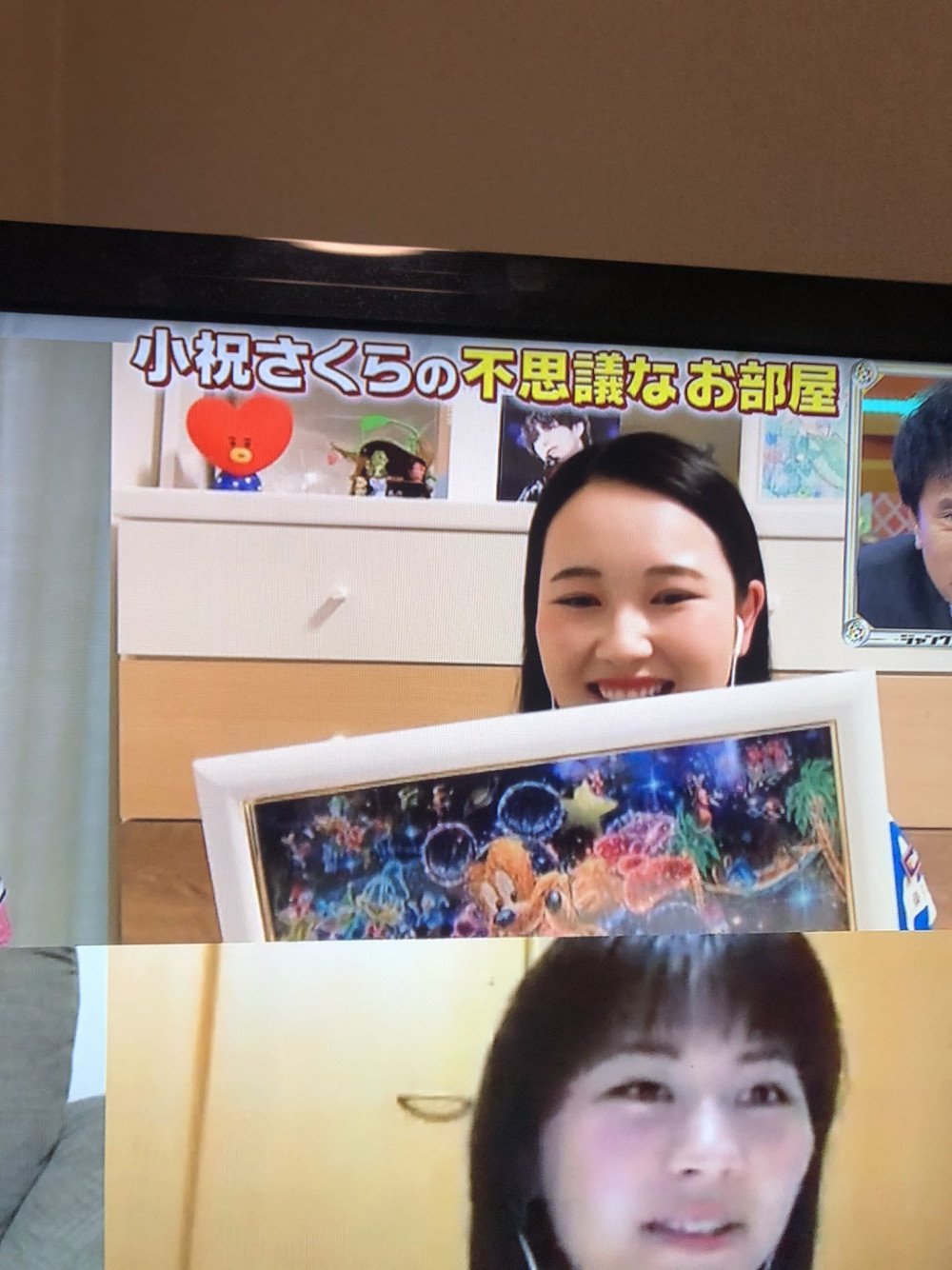 Chen Joong, a popular emerging Thai actor and model, also confessed his love for V, saying, "I love Taehyung because he is cool, handsome and talented."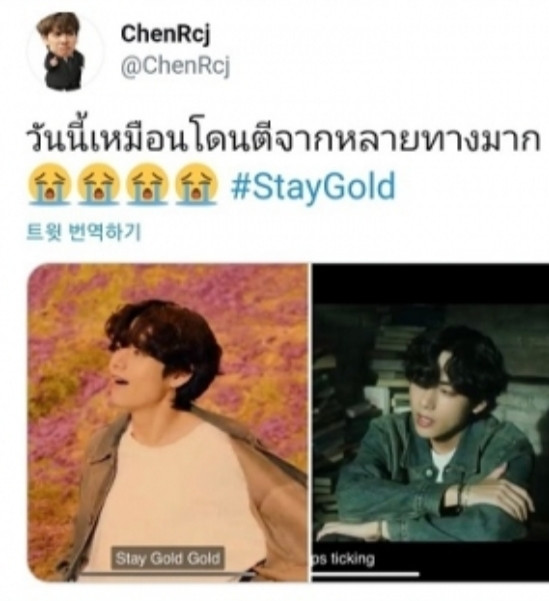 Thailand's famous actor Suppapong Udomkaewkanjana also said through Tiktok Live, "BTS V is so cool and my favourite idol."
Joong Archen Aydin ,Thai Model & Actor posted a video on his Instagram story with V's song 'Stigma' playing in the background. He had confessed earlier that Taehyung is his favourite K-pop idol.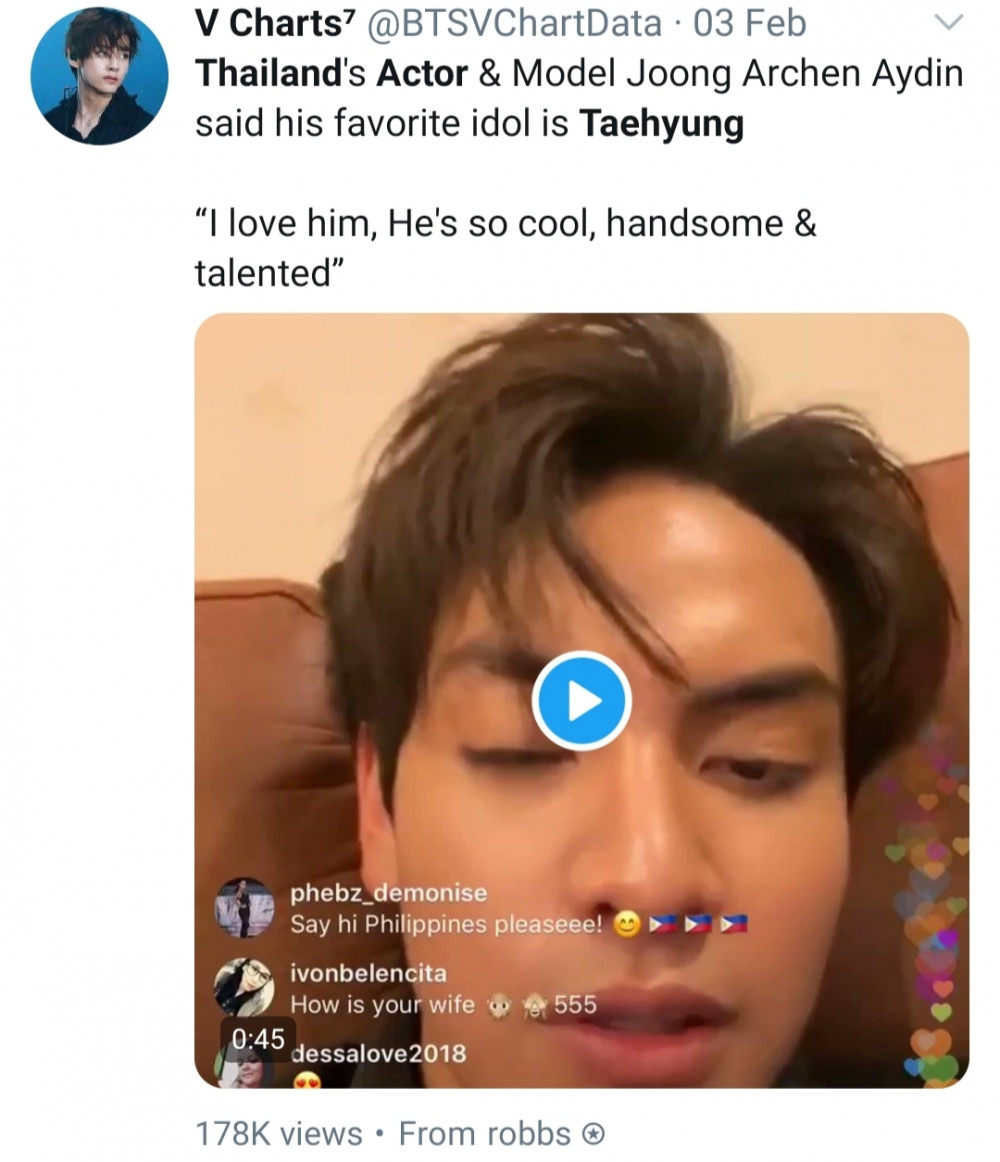 Popular Thai actor Chonlathorn "Captain" Kongyingyong is a huge fan of V. The actor tweeted abt V's phenomenonal performance of Singularity at the concert and wrote that he wants to follow V's footsteps.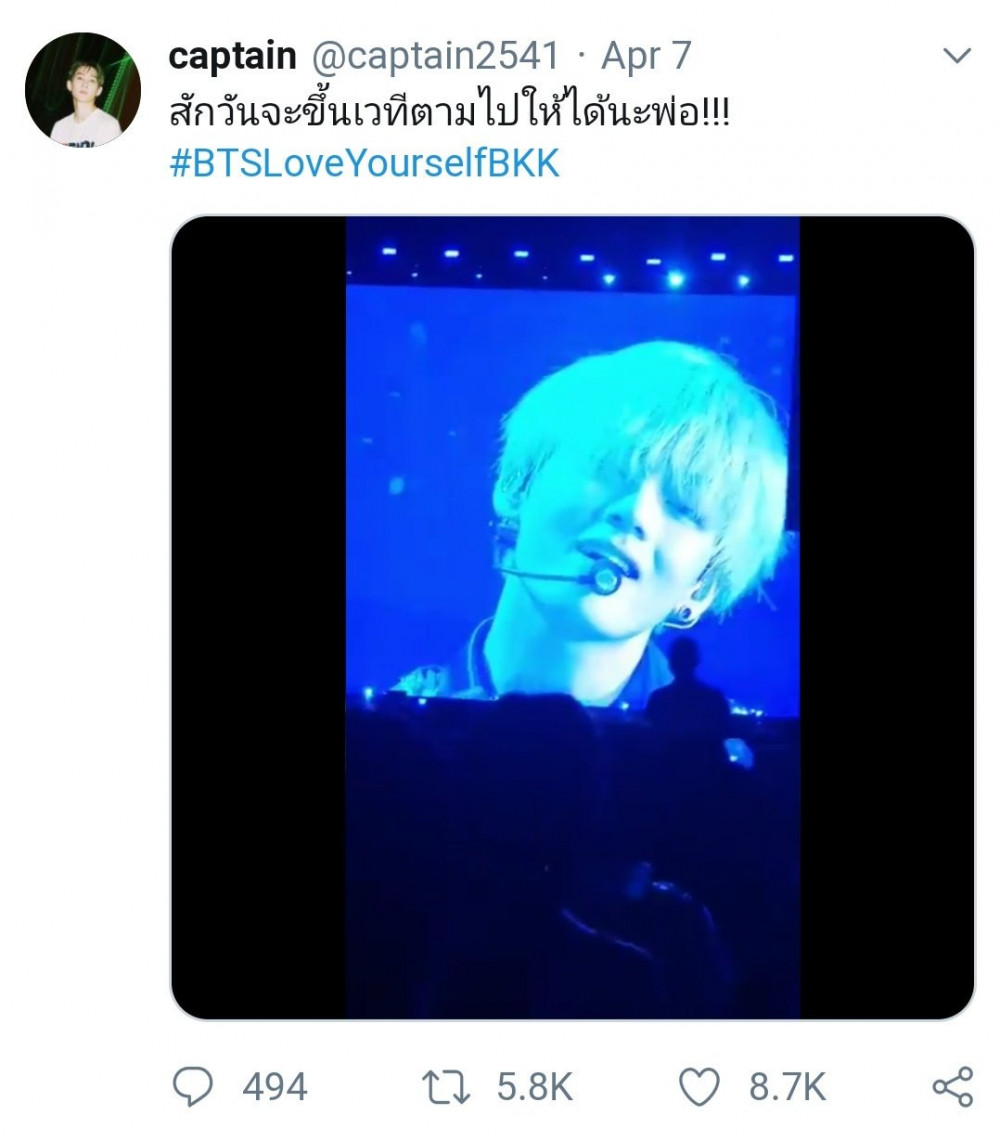 Another popular Thai actor Mew Suppasit also mentioned V's 'Sweet Night' as his favorite song on Instagram. Later, he released a cover video of 'Sweet Night' on Twitter.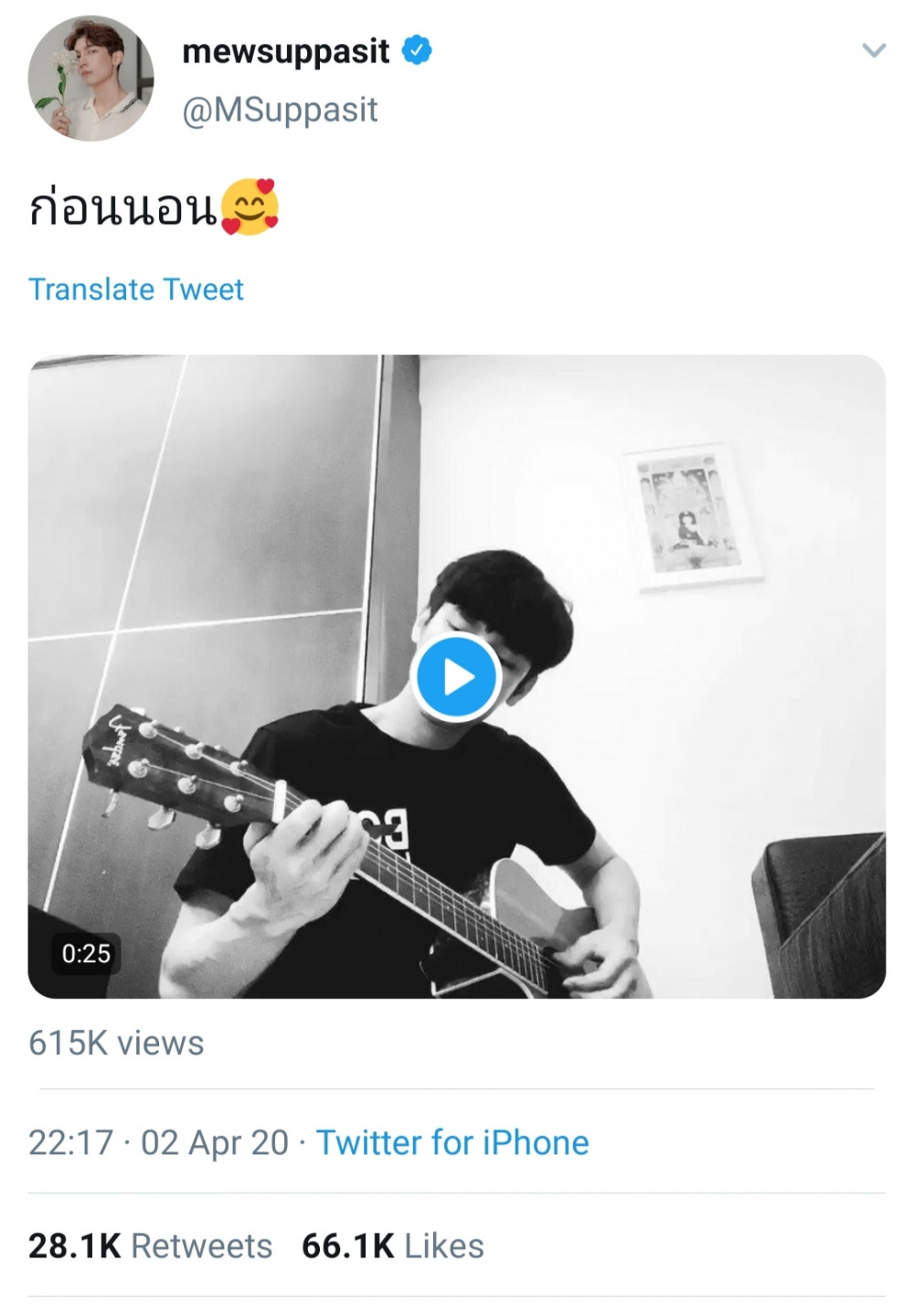 Saudi Arabia's famous celebrity Hind Alqahtani named BTS as hiler favorite group among K-pop artists on her Instagram Live and said V is her favorite star.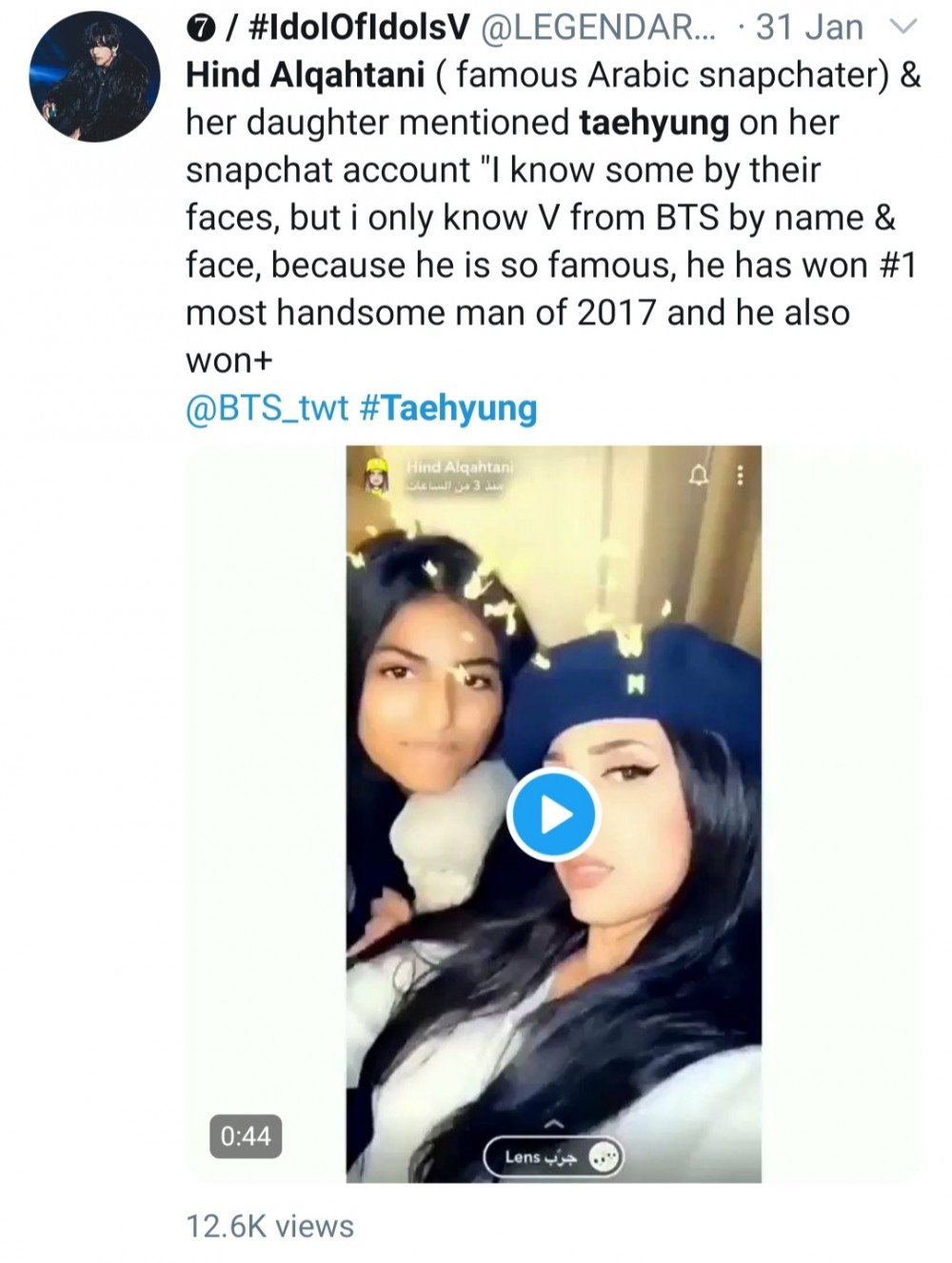 When Kuwait's renowned writer Meshal Hamad held the most beautiful photo contest, famous model from Saudi Arabia, Roz, recommended V's photo.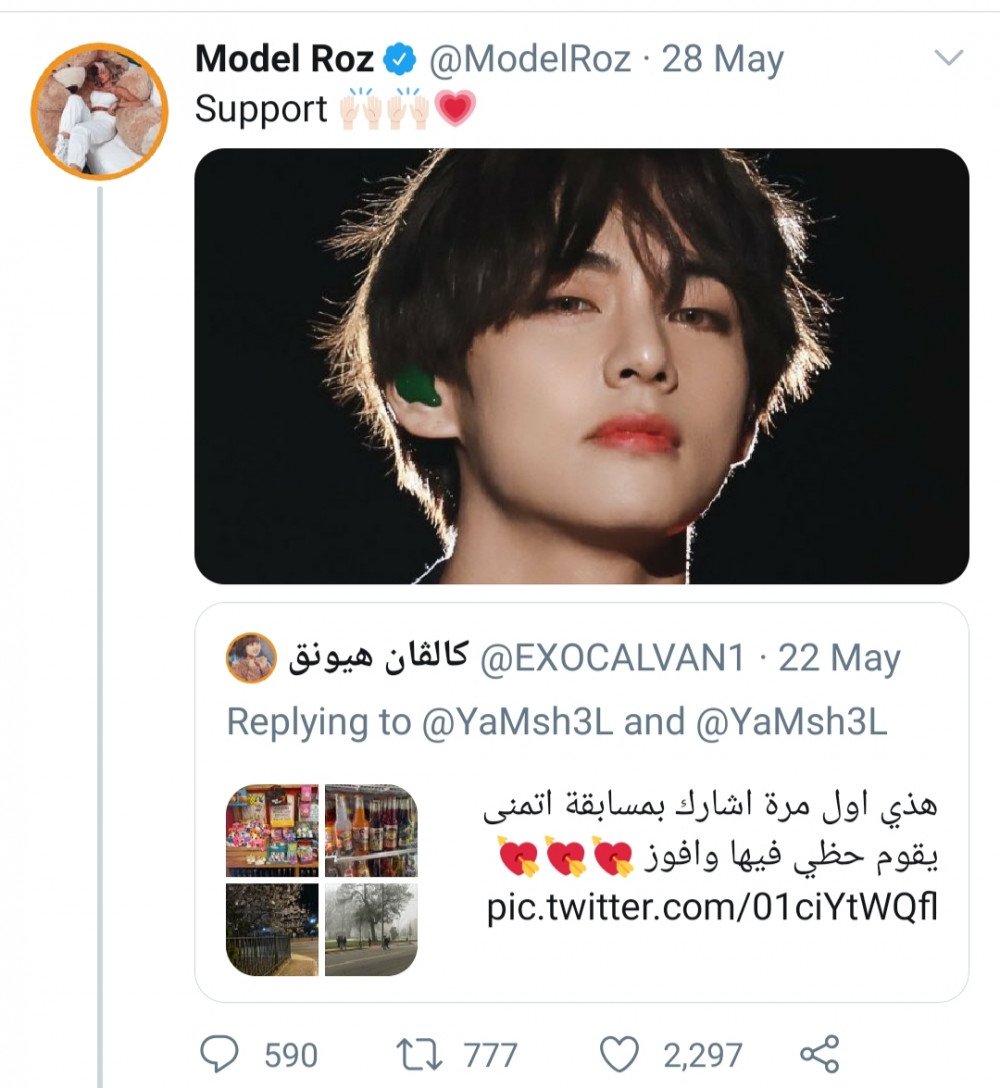 Also, Sofia Abroga, vocalist of the Philippines group 'OPM' has been a fan of BTS for about 5 years since her high school days and confessed that V is her favourite member.
Also, Hollywood stars, Elle Fanning and Max Minghella, talked about being fans of V in their MTV interview.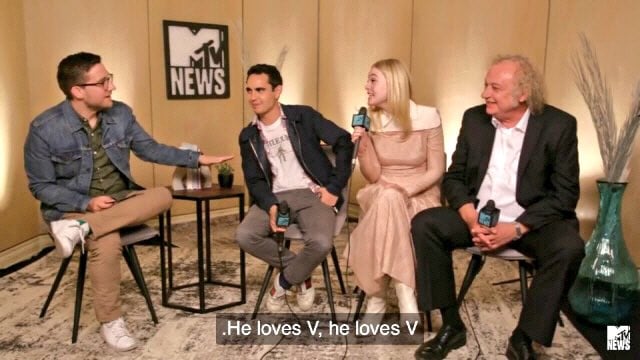 V, who has the perfect appearance that primarily attracts many non fans and locals, also get admired for his charismatic stage presence, attractive dance moves and deep, jazzy, luxurious vocals. Even plastic surgeons can't take their eyes off him; it is not surprising anymore that he keeps on catching so much attention from overseas stars beyond domestic.