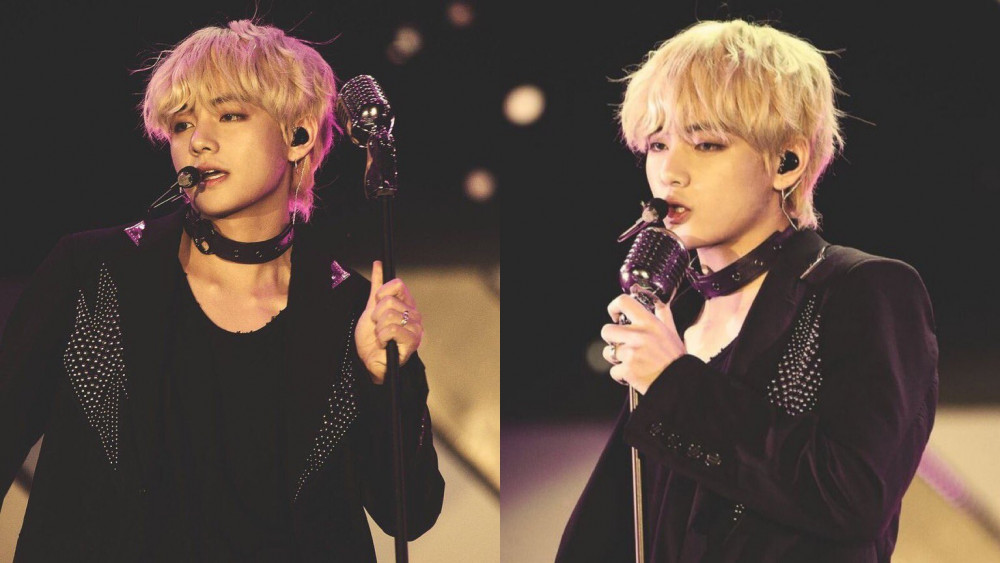 BTS V's self-composed songs are super powerful on the global music platforms and are building up a record-breaking gold tower.
On the 21st of May, "Sweet Night" achieved #1 on the Botswana iTunes Top Song Chart and hence becoming #1 on the iTunes Top Song Chart in 82 countries including major music markets like USA, UK and France despite no promotion and mentions from BTS's agency.
Taehyung has now become the youngest Korean Solo Artist to achieve the first place in 82 countries , he's also the second Korean Soloist in the history to achieve this milestone following Psy's "Gangnam Style" (86 countries, 2012) , and the third place is also Psy's "Gentleman" (81 countries, 2013).
As a result, V has now reached an honorable position as a powerful contender to beat the hot record of "Gangnam Style" after 7 years since 2013.

V's global records with his OST "Sweet Night" once again made several headlines this week.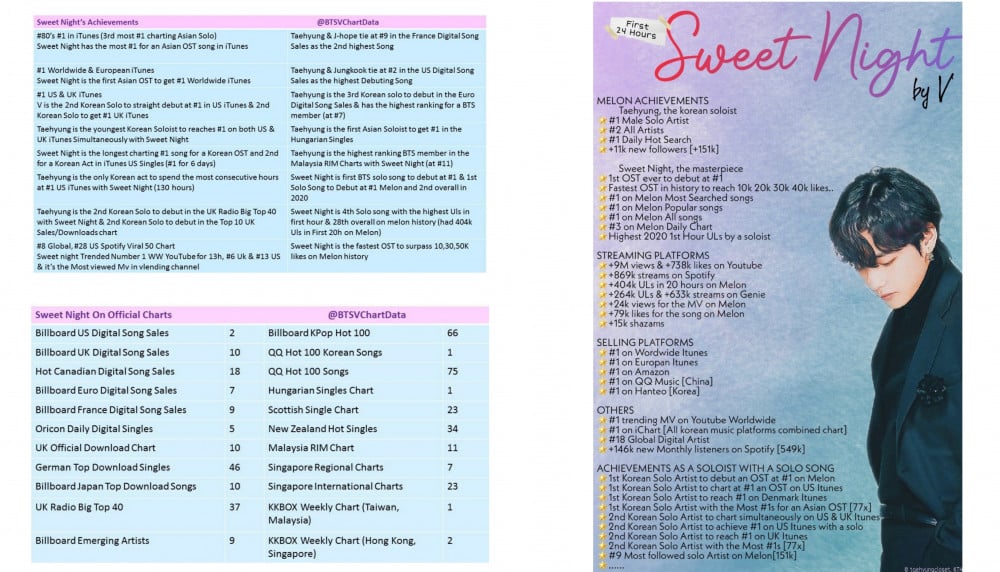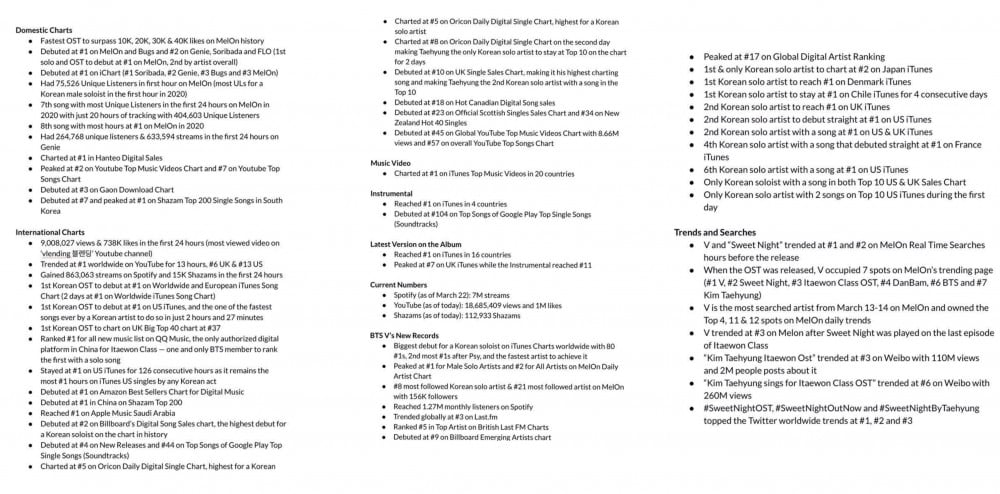 Also, V has now set some major records with his self-written, self-composed and self-produced songs in the music platform SoundCloud:
✴ First Korean Soloist to have 2 Songs ("Scenery" and "Winter Bear" ranked 10th and 48th respectively) in '50 Most streamed songs on SoundCloud'.

✴ First Korean Soloist to have 3 songs with over 65 M streams on SoundCloud ("Scenery-181M+ , "Winter Bear-117M+ and 4 O'CLOCK-65M+)
✴ All three of V's own songs are in 'The Top 10 Most BTS Songs' in SoundCloud.'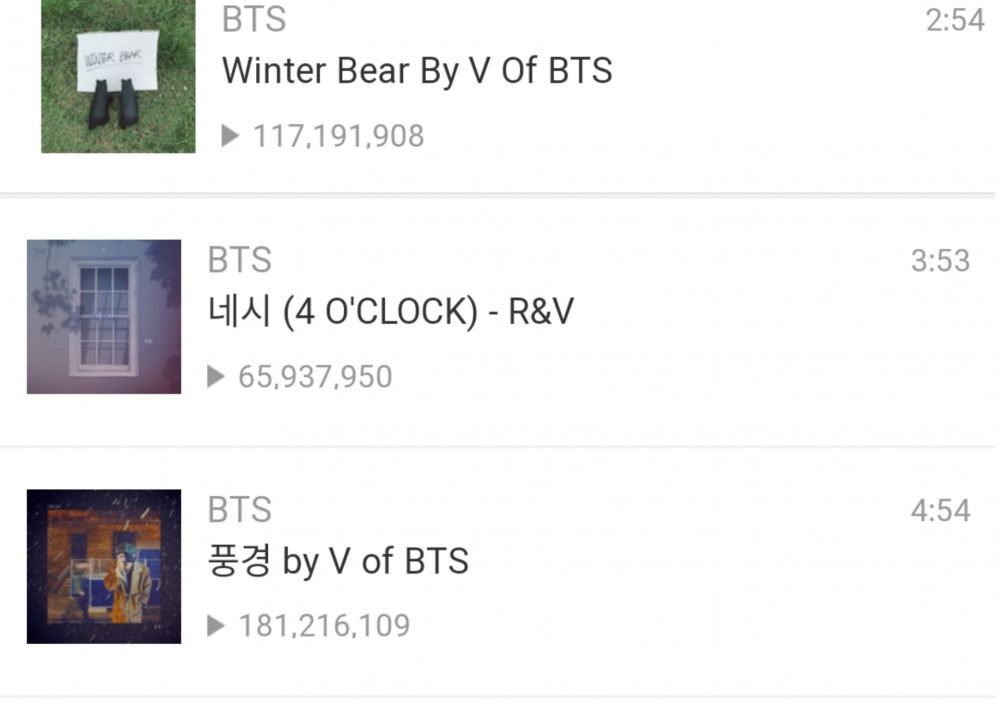 V's self compositions are well known for their sweet melody and soft and beautiful lyrics that moisten the emotions of the listeners. That's why , his songs have been used as regular BGMs for natural documentaries, popular reality programs, and K-drama scenes.
Congratulations V !!