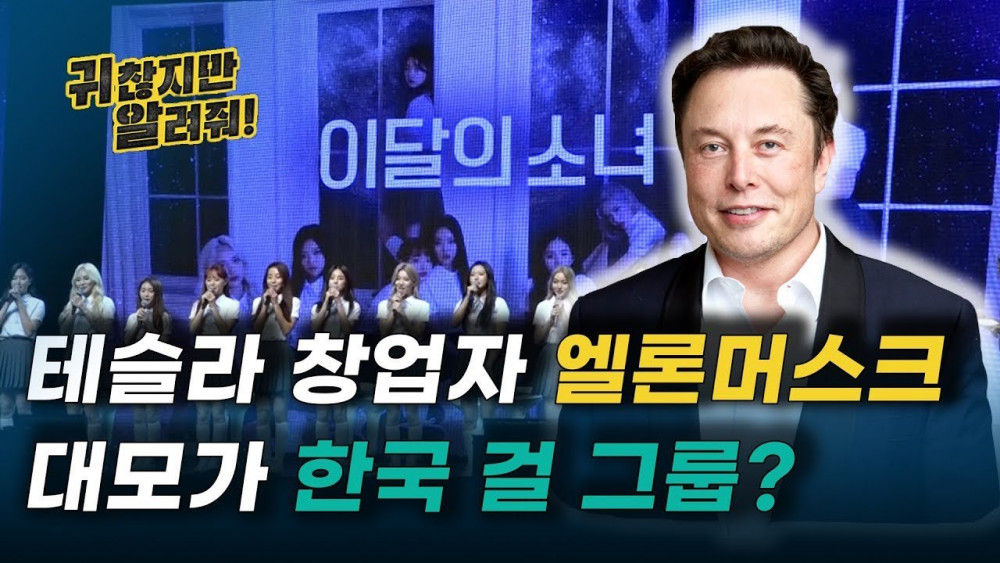 The broadcasting company CHOSUN got in contact with LOONA's agency Block Berry Creative to ask them about the reports of Go Won being the godmother of Elon Musk and Grimes' son, X Æ A-XII Musk.

LOONA's company neither confirms nor denied the reports. They said: "Elon Musk and Grimes are so famous, but suddenly... Go Won? What are they talking about? It's a funny situation for us to comment". However, the report asks about Go Won and Grimes' collaboration for the track "love4eva" back in 2018. Block Berry Creative stated: "They didn't work face to face. Grimes was featured on the track. They have ties so fans have reasons to talk so much about this situation. We are like 'wow, Elon Musk, daebak!'"

Netizens are commenting: "The simulation is glitching, what's going on?", "Did they really say "Elon Musk daebak"? It's so funny", "Forget anything that happens to LOONA before, this is the craziest" and "They didn't deny it, I can't believe it".


What do you think about this situation? Let us know in the comment section below!