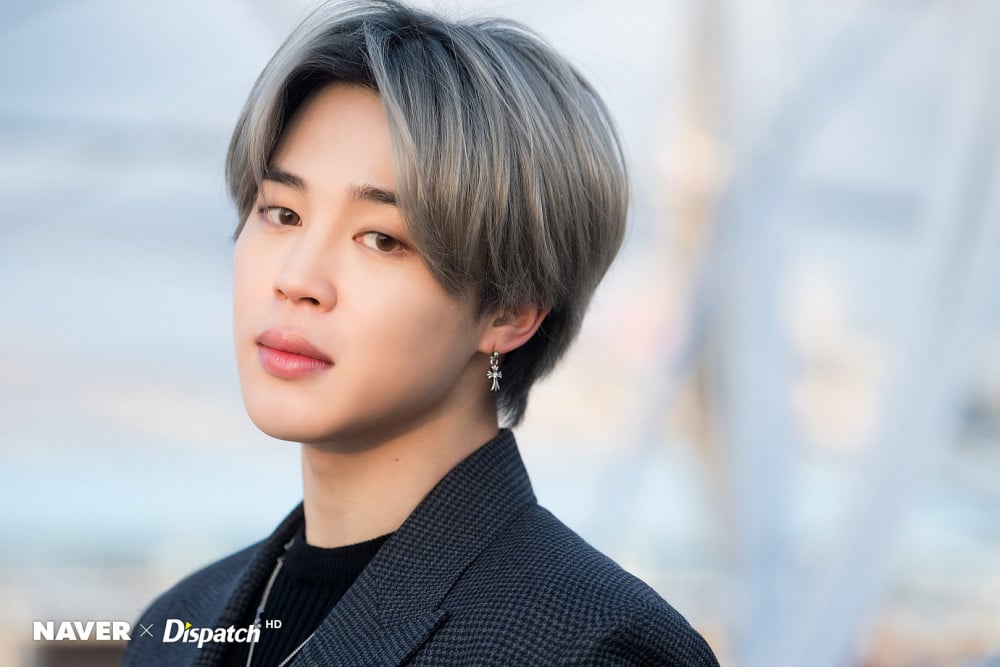 BTS Jimin snatched triple crown with "Filter" as it debuts in three world major song charts which are the U.S. Billboard, UK Official Chart and Canada Billboard. "Filter" debut at #87 in U.S Billboard Hot 100, #100 in UK Official Chart Top 100 and #88 in Canada Billboard Hot 100. Jimin is the first Korean artist to enters these charts with a b-side track without a music video and promotions. Aside from these three charts, "Filter" also debut at #86 in Rolling Stones Top 100, #46 in Scotland Singles, #10 in New Zealand Hot Singles and #8 in Australia ARIA Pulse (26th February 2020).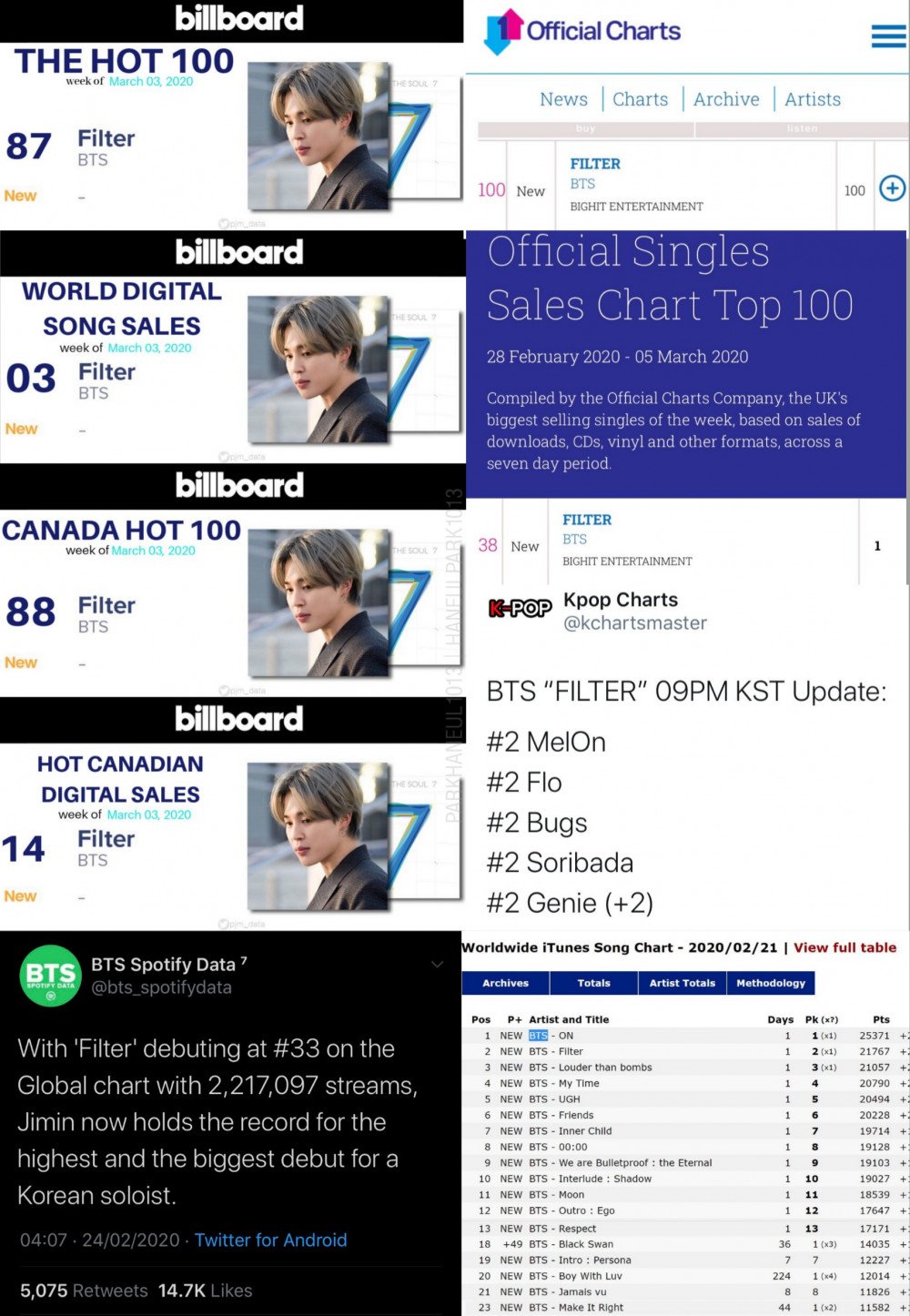 "Filter" also set record when it ranked #2 in worldwide iTunes song chart, #2 in European iTunes song chart and #81 in Apple Music Global. He also achieved an all-kill when "Filter" ranked #2 in Melon, Soribada, Bugs, Genie and Flo next to "ON". "Filter" set a new record as the biggest debut in Spotify for a Korean soloist as it debut #33 on Spotify Global. "Filter" is also the fastest song to surpassed 10M streams in Spotify and 10M views in YouTube. "Filter" audio version on YouTube also recorded to trend in over 30 countries after released.
Congratulation to BTS Jimin for all these great achievements.
Listen to "Filter" by BTS Jimin now