BTS Along with Billie Eilish, Dua Lipa and other Global Stars to Line-Up For "HOME FEST" on The Late Late Show with James Corden.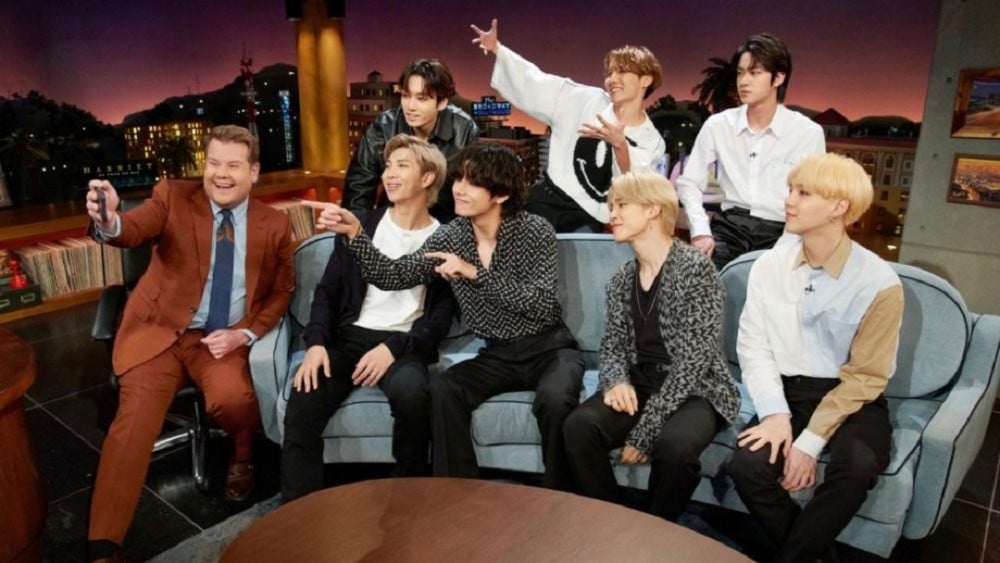 On March 25, E-News reported that James Corden will hold a special episode named "HOME FEST" with the Global Stars.

BTS with Dua Lipa, Billie Eilish and Andrea Bocelli with many more Artists to appear in James Corden Show on March 30.
James Corden will host the Show from his Garage with celebrities from their homes. The step was taken due to the widespread of COVID-19.
The Late Late Show with James Corden also tweeted:


As Bts already re-scheduled their Map Of The Soul Tour 2020. They will be featured on the show from South Korea.

Dua Lipa will perform from London, Andrea Bocelli from Italy and John Legend from Los Angeles. Billie Eilish With her brother Finneas from Los Angeles.

It is reported that the show will focus on encouraging people to take part in preventing the spread of COVID-19. Also to make a donation for Feeding Children and The CBC Foundation.
The show will air on March 30 on CBS at 10 p.m at local time.