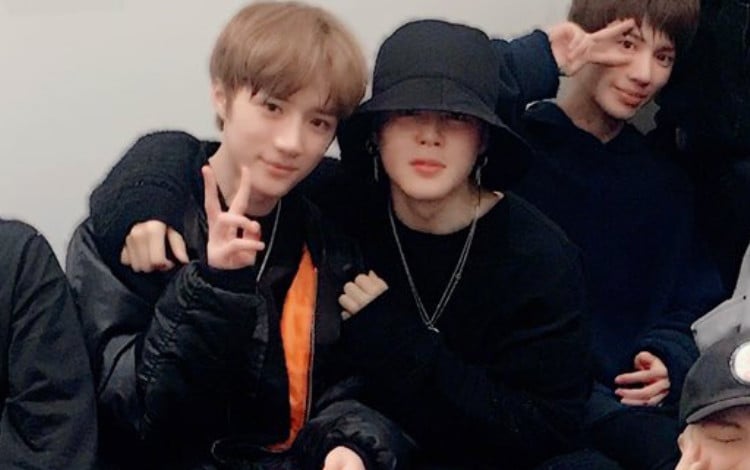 TXT's Beomgyu gained attention for a statement he made regarding BTS's Jimin during a V-Live broadcast.
The rising idol talked about attending a BTS concert at the Gocheok Dome and stated: "I couldn't see very well because we were so far away but I still was able to see Jimin the best. I could feel his energy from far away, that's how hard he performed. So afterward, I looked up all his performance videos and practiced dancing until I felt my bones were going to break. I was very inspired by his stage presence and it influenced me a lot."
Jimin is known for working hard when it comes to practice, and it seems that Beomgyu has taken a page from his book to become the performer he is today. Check out the clip from Beomgyu's V-Live below!